Uporedno ispitivanje klasičnih i molekularnih metoda u dijagnostici pneumonije izazvane bakterijom Mycoplasma pneumoniae kod dece
Evaluation of classical and molecular methods for diagnosis of pneumonia caused by bacteria Mycoplasma pneumoniae in children
Author
Međo, Biljana P.
Mentor
Đukić, Slobodanka
Atanasković-Marković, Marina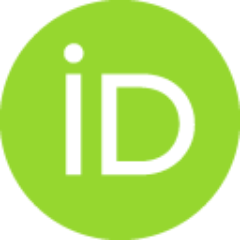 Committee members
Nikolić, Dimitrije
Ćirković, Ivana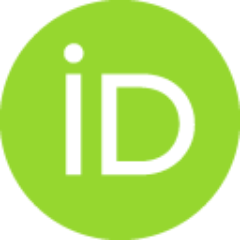 Radosavlkević-Ašić, Gordana

Abstract
CIlj: Da se odredi proporcija pneumonije uzrokovane bakterijom Mycoplasma pneumoniae (MP) kod dece uzrasta do 15 godina. Da se analiziraju kliničke, laboratorijske i radiografske karakteristike dece sa MP pneumonijom i da se uporede sa istim karakteristikama dece sa pneumonijom uzrokovanom drugim mikroorganizmima. Pored toga, da se odrede serumske vrednosti interleukina (IL) -4 i IL-10 kod dece sa pneumonijom i uporede sa vredostima kod dece koja nemaju MP pneumonij. Takođe, da se analiziraju dijagnostičke metode i odredi senzitivnost i specifičnost serološke metode, real-time PCR (reakcije lančane polimerizacije) metode i metode kultivisanja u dijagnostici pneumonije izazvane MP. Metodologija: U ovu studiju uključeno je 166 dece uzrasta do 15 godina, sa van bolnički stečenom, radiografski verifikovanom pneumonijom, koja su pregledana u pedijatrijskoj ambulanti Univerzitetske Dečje klinike u Beogradu u period od dve godine. Svoj deci je na početku ovog istraživanja uzet uzorak krvi za
...
osnovne laboratorijske analize, određivanje MP-specifičnih IgM i IgG antitela ELISA metodom i određivanje vrednosti IL-4 i IL-10 ELISA metodom. Dve do četiri nedelje kasnije, uzet je uzorak krvi u kome je ponovljeno serološko testiranje. Svoj deci su na početku istraživanja uzeta po dva brisa ždrela u kojima je MP identifikovana metodom kultivisanjai i real-time (RT) -PCR metodom. Kod sve dece dalje je praćen klinički tok bolesti. Rezultati: Mycoplasma pneumoniae je bila uzročnik pneumonije kod 14,5% dece sa van bolnički stečenom pneumonijom, pri čemu je zabeležena značajna razlika u distribuciji ispitanika prema uzrastu, 25% dece sa MP pneumonijom bilo je uzrasta do pet godina, dok je 75% dece sa MP pneumonijom bilo uzrasta pet do 15 godina (p=0,003). Infekcija MP je bila statistički značajno češća kod dečaka u odnosu na devojčice (p=0,014). Kod dece sa MP pneumonijom, povišena temperatura (p=0,021) i kašalj (p=0,026) su pre uključenja u studiju trajali značajno duže u odnosu na decu sa pneumonijom koja nije uzrokovana MP...
Aim: To assess the proportion of pneumonia caused by bacteria Mycoplasma pneumoniae (MP) in children less than 15 years old and find clinical, radiological and laboratory features helpful to diagnose MP pneumonia. To determine the serum levels of interleukin (IL) -4 and IL-10 in children with MP pneumonia and to compare them with children with non-MP pneumonia Furthermore, to evaluate the value of serology, real-time PCR (RT-PCR) and culture for the accurate diagnosis of MP pneumonia. Methods: The study included 166 children aged less than 15 years with radiologically confirmed community-acquired pneumonia (CAP) examined in the Pediatric department of University Children's Hospital in Belgrade during two years. Blood samples were taken at enrolment for common laboratory parameters, detection of MP-specific IgM and IgG antibodies using ELISA and for measurement of IL-4 and IL-10 using ELISA. Two to 4 weeks after enrolment, convalescent blood sample were obtained for antibody measuremen
...
ts. Two throat swabs obtain at enrolment from each child, were cultured and assessed by RT-PCR for the presence of MP. Data regarding clinical course of illness were also recorded. Results: Mycoplasma pneumoniae infection was diagnosed in 14,5% children with CAP, with significant difference in the age distribution, 25% of them were below 5 years and 75% were between 5-15 years old (p=0,003). Mycoplasma pneumoniae infection was present in boys more often than in girls (p=0,014). Children with MP pneumonia had longer duration of fever (p = 0,021) and cough before enrolment (p=0,026) compared to children with non-MP pneumonia. Cough (P=0,029), headache (P= 0,001) and wheezing (P=0,036) were more frequent in children with MP pneumonia. Logistic regression analysis showed that headache (odds ratio [OR] =36,077, p= 0,001), wheezing (OR=5,681, p=0,003), mail gender (OR=0,162, p=0,003) and age 5 years and older (OR=3,067, p=0,047) were significantly associated with MP pneumonia. No significant difference was observed in relation to radiological and laboratory findings in the children with MP pneumonia and those with pneumonia caused by other pathogens...
Faculty:
Универзитет у Београду, Медицински факултет
Date:
18-05-2015
Keywords:
Mycoplasma pneumoniae / Mycoplasma pneumoniae / children / diagnosis / pneumonia / interleukins / deca / dijagnoza / pneumonija / interleukini
Related items
Showing items related by title, author, creator and subject.
Živanović, Vladimir

(Универзитет у Београду, Медицински факултет,

05-03-2018

)

Hadnađev, Mirjana

(Универзитет у Новом Саду, Медицински факултет,

24-07-2015

)

Trudić, Anika

(Универзитет у Новом Саду, Медицински факултет,

06-10-2016

)