Magnetna rezonancija dojki : morfološki i kinetički parametri u proceni odgovora karcinoma dojke na neoadjuvantnu hemioterapiju
Breast Magnetic Resonance Imaging: Morphologic and Kinetic Parameters in the Evaluation of Breast Carcinoma Response to Neoadjuvant Chemotherapy
Author
Nadrljanski, Mirjan M.
Mentor
Maksimović, Ružica
Committee members
Milošević, Zorica
Plešinac-Karapandžić, Vesna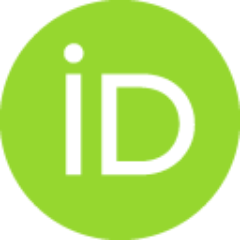 Reljin, Irini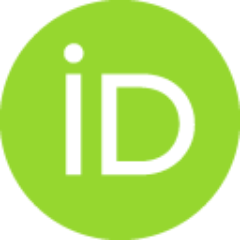 Abstract
Uloga hemioterapijskih protokola primenjenih u neoadjuvantnoj terapiji karcinoma dojke (NACT), podrazumeva indukovanje regresije tumora pre primene hirurškog modaliteta lečenja, kao i sterilizaciju mikrometastatskih fokusa. Praćenje odgovora omogućava ranu procenu efikasnosti NACT. Postizanje patološkog kompletnog odgovora (pCR) nakon primenjene NACT, u korelaciji je sa produženim ukupnim preživljavanjem (OS). Savremeni pristup u izboru specifične onkološke terapije podrazumeva maksimalni efekat u postizanju pCR. Postoji potreba standardizovanja primene senzitivne i specifične radiološke metode za ranu procenu odgovora tumora na NACT, već nakon primene drugog terapijskog ciklusa, kako bi se identifikovale ispitanice kod kojih postoji rani tumorski odgovor. Praćenje odgovora na NACT, moguće je na osnovu praćenja predefinisanih morfološko – dinamskih parametara magnetne rezonanciju dojki (MRI), kao što je promena najveće dimenzije tumora, promena volumena izračunatog na osnov
...
u matematičkog modela, koji uzima u obzir tri dimenzije tumora, procenu tipa tumorske regresije i procenu dinamskih svojstava lezije. Cilj 1. Procena tačnosti postupaka merenja veličine tumora prikazanog MRI – RECIST, volumetrijska metoda, a u odnosu na patohistološku veličinu tumora i odgovor. 2. Procena promene morfologije tumora – tip tumorske regresije (dendritični ili koncentrični tip) u proceni tumorskog odgovora na NACT. 3. Procena dinamskih karakteristika tumora kao parametra neoangiogeneze...
The role of neoadjuvant chemotherapy (NACT) in breast cancer treatment is to induce tumor regression before surgery, including the sterilization of micro metastatic foci. Evaluation of tumor response to treatment provides the early assessment of NACT efficacy. Pathological complete response (pCR) upon the completion of NACT correlates with the prolongation of the overall survival (OS). The up-to-date therapeutic approach in breast cancer treatment aims at maximizing the effect of pCR achievement. There is however the need to standardize the highly sensitive and specific imaging method for early assessment of tumor response to NACT – upon the completion of the 2nd cycle of NACT, so that the histologic responders could be identified. The assessment of tumor response to NACT is achieved through the selection and analysis of the predefined morphologic and dynamic parameters – endpoints evaluated with the dynamic contrast enhanced breast MRI that include: the change of the larg
...
est tumor size, the change of the tumor volume defined with the mathematical model taking into account the three tumor dimensions, tumor shrinkage pattern and dynamic features of the lesion. Aim 1. Assessment of the tumor size and volume measurement accuracy with MRI, taking into account the measuring tools: RECIST and volume, in relation to the pathological tumor size and response. 2. Assessment of the change of morphologic tumor features – shrinkage pattern (dendritic vs. concentric) as the measure of tumor response to NACT. 3. Assessment of dynamic tumor features as the endpoint reflecting tumor neoangiogenesis...
Faculty:
Универзитет у Београду, Медицински факултет
Date:
22-12-2014
Keywords:
karcinom dojke / breast carcinoma / magnetna rezonancija / neoadjuvantna hemioterapija / magnetic resonance imaging / neoadjuvant chemotherapy