Analiza kliničkog toka i progresije multiple skleroze : rezultati studije petogodišnjeg praćenja bolesnika u Srbiji
Analysis of the natural course and disability progression in relapsing-remitting multiple sclerosis patients : results of five years follow-up study in Serbia
Author
Kostić, Jelena R.
Mentor
Drulović, Jelena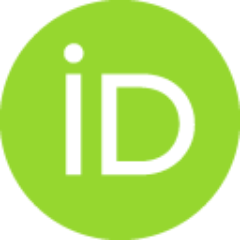 Committee members
Pekmezović, Tatjana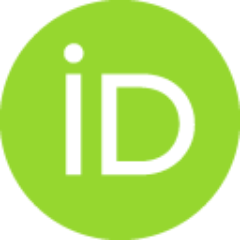 Kostić, Vladimir
Stošić Opinćal, Tatjana
Tončev, Gordana

Abstract
Cilj: U cilju procene efekta terapije interferonom-beta na progresiju ireverzibilne onesposobljenosti obolelih od relapsno-remitentne forme multiple skleroze, sprovedena je prospektivna kohortna studija koja je poredila grupe lečenih i nelečenih bolesnika od multiple skleroze IFN-beta. Metode: Kohorta od 419 bolesnika sa relapsno-remitentnom formom MS (od toga je 236 bolesnika lečeno IFN-beta i 183 nelečenih) je praćena tokom 7 godina. Cox proporcionalni hazardni regresioni modeli prilagođeni broju relapsa u toku jedne godine pre prve posete su korišćeni za procenu razlika između dve grupe ispitanika za tri krajnje karakteristike ishoda bolesti: dostizanja sekundarne progresije (SP), i ireverzibilne onesposobljenosti procenjene EDSS skorovima 4 i 6. Vreme od početka bolesti je korišćeno kao varijabla vremena preživljavanja. Rezultati: Grupa bolesnika lečena IFN-beta je pokazala značajno visoko smanjenje rizika od razvoja sekundarne progresije (SP) (hazard ratio [HR], 0.34, 95% interval
...
poverenja [CI] 0.19-0.61, p<0.001) u poređenju sa grupom nelečenih bolesnika. Postignuta je statistički značajna razlika u korist IFN-beta-lečene grupe bolesnika u vremenu proteklom od prve posete do dostizanja EDSS skora 4 (HR=0.45, 95%CI 0.28- 0.73, p=0.001) i EDSS skora 6 (HR=0.34, 95%CI 0.16-0.75, p=0.007). Zaključak: Ova opservaciona studija podržava ranije uverenje da IFN-beta može imati potencijalno koristan efekat na progresiju bolesti u RR formi multiple skleroze.
Objective: To assess the impact of interferon (IFN)-beta treatment on the progression of unremitting disability in IFN-beta treated and untreated relapsing-remitting (RR) patients with multiple sclerosis (MS) using prospective cohort study. Methods: A cohort of 419 RRMS (236 IFN-beta–treated and 183 untreated) patients was followed for up to 7 years. Cox proportional hazards regression models adjusted for the number of relapses in the last year before first visit was used to assess the differences between the two groups for the three end points: secondary progression (SP), and sustained Expanded Disability Status Scale (EDSS) score 4 and 6. Time from disease onset was used as survival time variable. Results: The IFN-beta-treated group showed a highly significant reduction (hazard ratio [HR], 0.34, 95% confidence interval [CI] 0.19-0.61, p<0.001) in the risk of SP when compared with untreated patients. There were significant differences in favor of the IFN-beta-treated group for the end
...
point EDSS score of 4 (HR=0.45, 95%CI 0.28-0.73, p=0.001) and EDSS score of 6 (HR=0.34, 95%CI 0.16-0.75, p=0.007). Conclusion: This observational study further supports the notion that IFN-beta could have potential beneficial effect on disease progression in RRMS.
Faculty:
Универзитет у Београду, Медицински факултет
Date:
19-05-2014
Keywords:
progresija bolesti / disease progression / interferon-beta / multipla skleroza / opservaciona studija / prognoza / relaps / interferon-beta / multiple sclerosis / observational study / prognosis / relapsing