Značaj određivanja indeksa rizičnog ponašanja za obolevanje od karcinoma grlića materice
The significance of risk behaviour index for cervical carcinoma
Author
Antić, Ljiljana G.
Mentor
Vuković, Dejana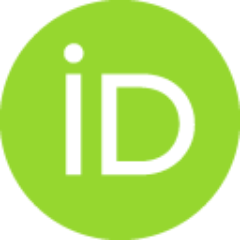 Vasiljević, Mladenko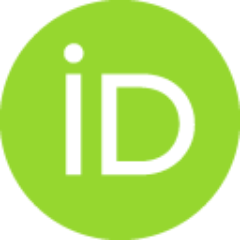 Committee members
Bjegović-Mikanović, Vesna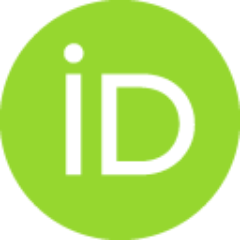 Tasić, Lidija
Jović, Slađana

Abstract
Uvod: Zbog visokih stopa incidencije i mortaliteta, rak grlića materice predstavlja značajan problem javnog zdravstva kako u našoj zemlji, tako i u svetu. Srbija je jedna od zemalja sa najvišim stopama incidencije i mortaliteta u Centralnoj i Jugoistočnoj Evropi. Uprkos dosadašnjim naporima i pilot projekatima, organizovanim skriningom za rak grlića materice nije obuhvaćena velika populacija žena. Istraživanja su pokazala da brojni faktori značajno povećavaju rizik za rak grlića materice, a ovi rezultati mogu da pomognu zdravstvenim profesionalcima da se fokusiraju na preventivne aktivnosti. Faktori koji se odnose na seksualno ponašanje, kao što su broj seksualnih partnera u toku života, seksualna aktivnost u ranom uzrastu i pozitivna anamneza seksualno prenosivih bolesti S B su povezani sa povećanim rizikom za karcinom grlića materice. ored rizičnog seksualnog ponašanja, značajni faktori za nastanak raka grlića materice su i multiparitet, pušenje, primena oralnih kontraceptiva i niži
...
obrazovni nivo.Uprkos brojnim studijama koje su procenjivale individualne faktore rizika za razvoj karcinoma grlića materice, samo nekoliko studija se odnosi na izračunavanje kompozitnog indeksa rizika. Cilj istraživanja je konstruisanje i validacija indeksa rizičnog ponašanja za predviđanje abnormalnog nalaza A A testa korišćenjem demografskih i seksualnih faktora ponašanja žena...
Introduction: Due to high incidence and mortality rates, cervical cancer represents significant public health problem around the world. Serbia is one of the countries with highest incidence and mortality rates in Central and South Eastern Europe. Despite some efforts and pilot projects, organized screening for cervical cancer failed to cover significant proportion of women. Evidence from research showed that some factors significantly increase risk for cervical cancer, and these findings could help health professionals to focus preventive efforts. Sexual behaviors such as number of lifetime sexual partners, becoming sexually active at early age, history of sexually transmitted diseases (STD) were consistently found to be associated with increased risk for cervical carcinoma. Along with sexual behavior, some other characteristics proved to be significant for the occurrence of cervical cancer, such as multiparity, smoking, use of oral contraceptives and lower educational status. Despite
...
wide range of studies assessing individual risk factors associated with cervical carcinoma, only few studies attempting to calculate composite risk index could be identified. Our aim was to create and assess validity of index for prediction of abnormal Pap test using both demographic and sexual behavior characteristics of women. Method: The research was done by type anamneastičke studies (case-control), and an abnormal Pap test is used to assess the risk of cervical cancer.The study population was drawn from the patients attending departments for women's health in two primary health care centers in Serbia (Kraljevo and Vracar). All women who visited department for women health during three month period (1.1.2013-31.3.2013) were selected and their medical records were reviewed for eligibility...
Faculty:
Универзитет у Београду, Медицински факултет
Date:
06-03-2015
Keywords:
rak grlića materice / cervical cancer / rizično seksualno ponašanje / multiparitet / socio-demografski faktori / oralna kontracepcija / PAPA test / skrining / indeks rizika / Srbija Naučna / risky sexual behavior / multiparity / socio-demographic factors / oral contraceptives / Pap test / screening / index score / Serbia