Fenotipska i genotipska karakterizacija i klonska povezanost faringealnih izolata streptokoka grupe A rezistentnih na makrolide u Srbiji
Phenotypic and genotypic Characterization and clonal Relatedness of pharyngeal Isolates of group a Streptococci resistant to Macrolides in Serbia
Author
Gajić, Ina V.
Mentor
Vučković-Opavski, Nataša
Committee members
Ranin, Lazar
Mijač, Vera
Milenković, Marina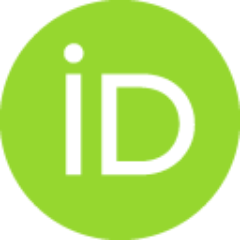 Abstract
Uvod: S. pyogenes je najčešći bakterijski uzročnik akutnih tonzilofaringitisa. Iako su penicilinski preparati prva terapijska linija u lečenju streptokoknih faringitisa, u slučajevima preosetljivosti na penicilin, propisuju se makrolidi. Početkom 21. veka, uočen je porast rezistencije grupe A streptokoka (GAS) na eritromicin, širom sveta. Dva glavna mehanizma rezistencije S. pyogenes na makrolide su aktivni efluks antibiotika i izmena ciljnog mesta delovanja. Gen mefA, kodira proteine efluksne pumpe, koji dovode do umerenog stepena rezistencije na 14-člane i 15-člane makrolide (M fenotip). Drugi mehanizam rezistencije je metilacija ciljnog mesta delovanja makrolida. On se odlikuje ukrštenom rezistencijom na makrolide, linkozamide i streptogramine (MLS fenotip). Inducibilan MLS fenotip (iMLS) najčešće determiniše ermA, a konstitutivan MLS fenotip (cMLS) ermB gen. Najčešće korišćena metoda za tipizaciju GAS je emm tipizacija. Ova metoda se zasniva na sekvenciranju hipervarija
...
bilnog dela emm gena, koji kodira M protein, glavni faktor virulencije GAS. MLST (engl. multilocus sequence typing) je metoda genotipizacije, koja se bazira na umnožavanju i sekvenciranju 7 visoko konzerviranih, tzv. "house-keeping" gena, koji kodiraju enzime od vitalnog značaja. RAPD (engl. random amplified polymorphic DNA) metoda se bazira na nasumičnom umnožavanju fragmenata DNK i elektroforetskom razdvajanju dobijenih produkata. Cilj ove studije je bio da se proceni učestalost rezistencije grupe A streptokoka na makrolide u Srbiji, da se odrede fenotipovi rezistencije na makrolide, da se odredi distribucija gena koji kodiraju rezistenciju na makrolide i tetracikline, da se utvrdi klonska distribucija i eventualna klonska veza među sojevima GAS rezistentnih na makrolide (MRGAS), kao i da se proceni osetljivost MRGAS sojeva na druge klase antibakterijskih lekova. Materijal i metode: Analizirani su podaci o rezistenciji 3893 sojeva izolovanih od pacijenata sa faringitisom, širom Srbije, u periodu od decembra 2007. do decembra 2008. godine. Sedamdeset sedam MRGAS izolata je poslato u Nacionalnu referentnu laboratoriju za streptokok radi daljih ispitivanja. Identifikacija je vršena na osnovu mikroskopskih, kulturelnih i biohemijskih osobina. Konzervacija je vršena u Todd Hewitt bujonu sa 10% sadržajem glicerola na -80°C...
Introduction: S. pyogenes is the most common causative agent of bacterial tonsillopharyngitis. Penicillin is a first choice therapy for infections caused by GAS, since penicillin resistance in streptococci has not yet emerged. Macrolides are preferred for treatment of GAS infections in patients with beta-lactam hypersensitivity. At the beginning of 2000s, significant increase in macrolide resistance has been reported from many countries. Two main well-described molecular mechanisms are responsible for macrolide resistance among streptococci: target site modification and antibiotic efflux. Target site modification due to methylase activity has been linked to the presence of erm gene. This mechanism confers cross-resistance to macrolides, lincosamides and streptogramin (MLS resistance). It can be constitutive (cMLS), usually mediated by the ermB gene or inducible (iMLS), mediated by the ermA gene. The other mechanism of resistance, macrolide efflux is encoded by mefA gene and
...
confers low-level resistance to 14- and 15-membered macrolides. The most common tool used to characterize isolates of S. pyogenes today is emm typing, which is based on sequence at the 5' end of emm gene that encode M protein, one of the major virulence factor in GAS. Multilocus sequence typing (MLST) is genotyping scheme based on nucleotide sequences of internal fragments of seven selected housekeeping loci. Randomly amplification of polymorphic DNA (RAPD) analysis is genotyping gel based method, with relatively high discriminatory index. The aim of this study was to asses prevalence of macrolide resistance group A streptococci (MRGAS) in Serbia, to determine genotypes and phenotypes of macrolide resistance, as well as to evaluate resistance to tetracycline and to determine tetracycline resistance genes. We were also investigated the clonal relatedness of macrolide resistance strains and their susceptibility to other antimicrobial agents. Material and methods: We evaluated resistance rate of MRGAS in Serbia by analyzing data of 3893 pharyngeal isolates of GAS. A total of 77 MRGAS isolates, originated from patients with pharyngitis, were collected from 7 regional laboratories between December 2007 and 2008. Strains were sent to the National Reference Laboratory for streptococci for further testing...
Faculty:
Универзитет у Београду, Медицински факултет
Date:
27-06-2014
Projects:
Keywords:
Streptococcus pyogenes / Streptococcus pyogenes / rezistencija / makrolidi / tetraciklini / geni / MLST / RAPD / klon / macrolide resistance / tetracycline resistance / genes / emm typing / MLST / RAPD / clone