Applying the principles of good research practice for cross-culutral adaptation to pediatric health-related quality of life questionnaires
Primena principa dobre istraživačke prakse za kulturološku adaptaciju na pedijatrijske upitnike o kvalitetu života
Author
Stevanović, Dejan S.
Mentor
Lakić, Aneta
Committee members
Pekmezović, Tatjana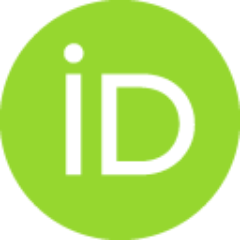 Jančić, Jasna
Bogavac Stanojević, Nataša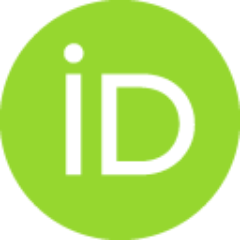 Abstract
Although still debated about its definition and conceptualization, the healthrelated quality of life (HRQOL) concept is simply defined as the patient's evaluation of the impact of a health condition and its treatment on daily life. HRQOL is a multidimensional construct that covers physical, emotional, mental, social, and behavioral components of well-being and functioning. HRQOL is possible to conceptualize through objective indicators. A great deal of attention has been paid to ensure reliable and valid HRQOL measurements through the development of questionnaires with sound psychometric properties. Continually from the past decade, HRQOL is more frequently used in prevention, treatment, and rehabilitation both, nationally and internationally. This requires that HRQOL measures are available across different nations/languages. With this in mind, questionnaires with good psychometric properties need to be simultaneously developed across different nations and cultures or, a slightly diffe
...
rent but equally successful approach, the translation, subsequent analysis, and adaptation of existing and accepted measures into other languages is performed while considering aspects of the cultural settings. So far, cross-cultural adaptation of questionnaires has been recognized as one of the priority in HRQOL research. It is early recognized that HRQOL assessments have some specific characteristics when children and adolescents are considered. The development of pediatric HRQOL measurement followed specific pathways with several important issues: specific HRQOL domains, age and developmental characteristics, self- and proxy-rating, generic and disease specific approaches to assessments, and psychometric considerations. Up to date, no clear guidelines for the cross-cultural adaptation of pediatric HRQOL questionnaires were developed. The aim of this thesis was to operationalize a model of the cross-cultural adaptation of pediatric HRQOL questionnaires...
Iako se još uvek debatuje o definiciji i konceptu, kvalitet života povezan sa zdravljem (eng. health-related quality of life - HRQOL) bi jednostavno označavao kako pacijent procenjuje uticaj svog zdravstvenog stanja i primenjenih tretmana na svakodnevni život. Ovo je multidimenzionalni konstrukt, koji uključuje fizičke, emocionalne, mentalne, i socijalne komponente blagostanja i funkcionisanja pacijenta. Kao subjektivini pojam, HRQOL je moguće shvatati kroz objektivne indikatore i kroz kvalitativne i kvantitativne procene. Tokom poslednje dve decenije, posebna pažnja je posvećena obezbeđivanju pouzdanih i validinih procena HRQOL, kroz razvoj upitnika, koji imaju dobre psihometrijske osobine. HRQOL se učestalo istražuje u prevenciji, lečenju i rehabilitaciji različitih poremećaja kako nacionalno tako i internacionalno, što zahteva da su upitnici dostupni za više jezika/nacija. Imajući ovo u vidu, HRQOL upitnici sa dobrim psihometrijskim karakteristikama moraju biti razvijeni simultano k
...
roz više kultura/nacija ili da se prevode i adaptiraju već postojeći upitnici poštujući kulturološke odlike jezika na koji se prevode. Na ovaj način, unakrsna kulturološka adaptacija upitnika je prepoznata kao jedan od prioriteta u HRQOL istraživanjima. Procena HRQOL kod dece i adolescenata ima određene specifičnosti, na primer HRQOL domeni specifični samo za ovu populaciju, godine i razvojne karakteristike, samo-procna i proksi-procena, generički i specifični upitnici, kao i psihometrijske odlike. Međutim, ne postoje jasne smernice za prevod i kulturološku adaptaciju pedijatrijskih upitnika za HRQOL. Cilj ove teze je da se koncipira model za kulturološku adaptaciju pedijatrisjkih upitnika. Pristupajući na sistematičan način procesu kulturološke adaptacije HRQOL upitnika predloženo je nekoliko procedura: prevod, kulturološka adaptacija, pre-testiranje, psihometrijska evaluacija, uz procenu nivoa slaganja originalnog i prevedenog upitnika (ekvivalentnost upitnika). Operativni model za kulturološku adaptaciju pedijatrijskih upitnika za HRQOL je razvijen usvajanjem postojećih vodiča i preporuka za prevod i kulturološku adaptaciju, psihometrijsku evaluaciju i procenu ekvivalentnosti raznih upitnika...
Faculty:
Универзитет у Београду, Медицински факултет
Date:
14-07-2014
Keywords:
quality of life / kvalitet života / upitnik / prevod / adaptacija / psihometrija / deca / adolescent / translation / cross-cultural / psychometrics / children / adolescents