Analiza povezanosti adipocitokina, gojaznosti i ranih markera ateroskleroze kod pacijenata sa tipom 2 dijabetesa
Analysis of the association between adipocytokines, obesity and early markers of atherosclerosis in patients with type 2 diabetes
Author
Rajković, Nataša V.
Mentor
Zamaklar, Miroslava
Committee members
Lalić, Nebojša
Jotić, Aleksandra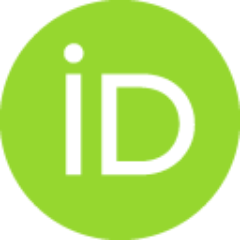 Pudar, Georgina

Abstract
Adipocitokini su osnovni molekuli preko kojih masno tkivo ostvaruje efekte na druga tkiva. Rezultati studija ukazuju da je nivo adiponektina snižen, a nivo leptina i rezistina povišen kod gojaznih osoba i kod pacijenata sa tipom 2 dijabetesa (T2D), mada postoje i suprotni nalazi. Takođe, adipocitokini imaju značajnu ulogu u razvoju oboljenja koja su povezana sa gojaznošću a pre svega u razvoju ateroskleroze. Adipocitokini svoje efekte na krvne sudove ostvaruju smanjujući aktivnost sintaze azot oksida (NOS) i snižavajući nivo azot oksida (NO). NO se u organizmu brzo menja u svoje stabilne oksidovane metabolite, merenjem nivoa ovih produkata u plazmi može se jasno odrediti stanje endotelne funkcije. Literaturni podaci ukazuju da su NO i NOS dobri markeri ateroskleroze. U brojnim studijama je pokazano da je nivo oksidovanog LDL-a (oxLDL) povišen kod pacijenata sa T2D a posebno kod onih sa makrovaskularnim komplikacijama, pa je i on dobar parametar smanjene endotelne funkcije. Povezanost i
...
zmenjenih adipocitokina sa ranim markerima ateroskleroze kod pacijenata sa T2D nije razjašnjena, kao ni uticaj gojaznosti na ovu povezanost. U tom smislu cilj ovog istraživanja je bio da se prouče efekti adipocitokina, a pre svega njihova povezanost sa ranim markerima ateroskleroze. U našem ispitivanju u cilju proučavanja povezanosti adipocitokina i markera ateroskleroze, analizirali smo najpre povezanost adipocitokina sa standardnim faktorima rizika za razvoj ateroskleroze. Proučavali smo značaj i ulogu insulinske rezistencije, hronične inflamacije, lipidnih parametara i izmenjene fibrinolize u razvoju ateroskleroze kao i povezanost ovih metaboličkih faktora rizika za aterosklerozu sa adipocitokinima kod pacijenata sa T2D. Posebno je proučen efekat gojaznosti na povezanost adipocitokina i markera ateroskleroze. U malom broju studija je analizirana povezanost postprandijalnih promena adipocitokina sa endotelnom disfunkcijom. Rezultati iz literature na ovu temu su vrlo oskudni i za opštu populaciju a posebno je retko ispitivana ova povezanosti kod pacijenata sa T2D. O efektima gojaznosti na ovu povezanost kod pacijenata sa T2D i nema rezultata. U tom smilsu cilj ovog istraživanja je bio i da se analizira povezanost postprandijalnih promena adiponektina sa ranim markerima ateroskleroze kod pacijenata sa T2D kao i uticaj gojaznosti na ovu povezanost...
Adipocytokines are the basic molecules through which adipose tissue exerts its effects on other tissues. The majority of studies have provided results suggesting that adiponectin levels are lower, and leptin and resistin levels higher in obese subjects and in patients with type 2 diabetes (T2D), although opposite findings have also been reported. In addition, adipocytokines play a significant role in the development of obesity-related diseases. Adipocytokines exert their effects on the blood vessels by affecting the levels of nitric oxide (NO) and nitric oxide synthase (NOS). As NO in the organism changes into its stable oxidized metabolites, measurement of the levels of these products in plasma may clearly determine the state of endothelial function. Pathophysiological changes that occur in the process of atherosclerosis in patients with T2D may be assessed by determining the levels of NO and NOS. Numerous studies have shown that the level of oxidized LDL (oxLDL) is increased in patie
...
nts with T2D, specifically those with microvascular complications. In this regard, oxLDL has also been recognized as a good parameter of impaired endothelial function in patients with T2D. The association between altered adipocytokines and early markers of atherosclerosis in patients with T2D has not been clarified, nor the influence of obesity on this association. To this effect, the aim of this investigation was to study the effects of adipocytokines, primarily their association with early markers of atherosclerosis. In this study, with the goal of examining the association between adipocytokines and the markers of atherosclerosis, we first analyzed the association between adipocytokines and the standard risk factors for atherosclerosis development. We examined the role of insulin resistance, chronic inflammation, lipids and altered fibrinolysis in the development of atherosclerosis, as well as the association between these metabolic risk factors for atherosclerosis and adipocytokines in patients with T2D. Special focus was placed on the effect of obesity on the association between adipocytokines and the early markers of atherosclerosis. Few studies have analyzed the association between postprandial changes in adipocytokines and endothelial dysfunction. The results from literature on this topic are scarce even for the general population, and this association especially has rarely been investigated in patients with T2D...
Faculty:
Универзитет у Београду, Медицински факултет
Date:
26-05-2014
Projects:
Keywords:
adipocitokini / adipocytokines / tip 2 dijabetesa / gojaznost / ateroskleroza / markeri ateroskleroze / postprandijalni adiponektin / type 2 diabetes / obesity / atherosclerosis / markers of atherosclerosis / postprandial adiponectin