Uticaj preoperativnih faktora i primenjene operativne procedure na incidencu i mogućnosti lečenja recidiva nesitnoćelijskog karcinoma pluća
Impact of preoperative factors and surgical treatment on incidence and treatment options in non-smal cell lung carcinoma local recurrence
Author
Stojiljković, Dejan V.
Mentor
Mandarić, Dragan
Committee members
Džodić, Radan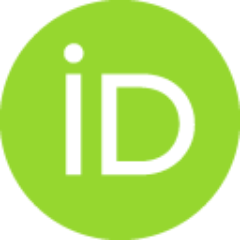 Đukić, Vladimir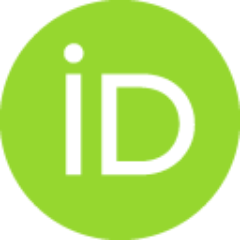 Subotić, Dragan
Golubičić, Ivana

Abstract
UVOD: Cilj ovog rada bio je, pre svega, praćenje učestalosti i vremena do pojave recidiva nesitnoćelijskog karcinoma pluća tokom 5 godina po završenoj kompletnoj onkološkoj terapiji, a kod posebno definisanih grupa bolesnika. U toku istraživanja ispitivani su prognostički parametri značajni za razvoj lokalnog recidiva i njegovu operabilnost, sa namerom definisanja kriterijuma za selekciju bolesnika podobnih za naknadni operativni zahvat. MATERIJAL I METODE: Ovom retrospektivno – prospektivnom studijom obuhvaćeno je 114 bolesnika sa recidivom nesitnoćelijskog karcinoma pluća kliničkog stadijuma od Ia do IV, operisanih u periodu od 2002. do 2010. godine. Korišćene su baze podataka Instituta za plućne bolesti Kliničkog centra Srbije i Instituta za onkologiju i radiologiju Srbije u Beogradu. Bolesnici su tokom pet godina praćeni imaging procedurama i bronhološki. Recidivi su verifikovani patohistološki nekom od invazivnih dijagnostičkih metoda ili radikalnom hirurškom intervencijom. Za odr
...
eđivanje stadijuma bolesti korišćena je klinička i patohistološka TNM klasifikacija iz 2004.g. Statistička analiza je obuhvatila metode deskriptivne i analitičke statistike, sa nivoom statističke značajnosti od α=0.05. REZULTATI: U našem istraživanju, bolesnici sa recidivom bili su uglavnom muškog pola, starosti oko 58 godina. Svi lokalni recidivi javili su se unutar 4 godine od operacije primarnog tumora, sa medijanom od 13 meseci. Najčešća lokalizacija recidiva bio je zid grudnog koša. Patohistološki, najzastupljeniji su bili skvamocelularni karcinomi umereno diferentovanog gradusa. Značajno duže vreme do pojave recidiva zabeleženo je u grupi pacijenata kod kojih su učinjene lobektomije ili bilobektomije u odnosu na ostale operacije. Pokazana je statistički značajna razlika u vremenu do pojave i učestalosti recidiva tokom prve dve godine od operacije primarnog tumora u odnosu na njegov stadijum i veličinu tumora kao nezavisnog prognostičkog faktora...
PURPOSE: The primary aim of this study was 5-years follow-up of incidence and time to relapse after complete oncological treatment of non-small cell lung carcinoma, in precisely defined groups of patients. In addition, prognostic parameters significant for local disease recurrence and its operability were analyzed, with intent to define criteria for selection of patients eligible for additional surgery. METHODS: This retrospective - prospective study included 114 patients with recurrent non-small cell lung carcinoma in clinical stages Ia to IV, operated from year 2002 to 2010. Database of Institute for Lung Diseases, Clinical Center of Serbia and Institute for Oncology and Radiology of Serbia, Belgrade were used. Patients were followed up for five years using imaging procedures and bronchoscopy. Recurrences were verified pathologically with one of the invasive diagnostic methods or radical surgical intervention. Clinical and pathological TNM 2004 classification was used in determinatio
...
n of disease stage. Statistical analysis included descriptive and analytical methods, with the significance level of α = -0.05. RESULTS: In our research, patients with recurrences were mainly male, aged approximately 58 years. All local recurrences were reported within four years after primary tumor surgery, with a median of 13 months. The most frequent localization of local recurrences was the chest wall. Pathologically, the most common tumors were moderately differentiated squamous cell carcinomas. Significantly longer time to relapse was observed in the group of patients who underwent a lobectomy or bilobectomy, in comparison to other surgical procedures. There was statistically significant difference in time to recurrence and frequency of relapses during the first two postoperative years in relation to primary tumor stage and size as an independent prognostic factor...
Faculty:
Универзитет у Београду, Медицински факултет
Date:
02-07-2014
Keywords:
Nesitnoćelijski karcinom pluća / Non-small cell lung carcinoma / lokalni recidiv / mogućnost lečenja / local recurrence / treatment options