Uticaj rehabilitacije na oporavak osoba sa multiplom sklerozom posle akutnog pogoršanja bolesti
Effect of rehabilitation on recovery of persons with multiple sclerosis after relapse of disease
Author
Nedeljković, Una
Mentor
Drulović, Jelena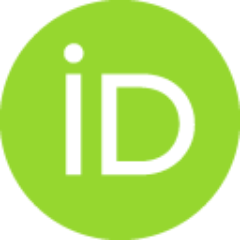 Committee members
Pekmezović, Tatjana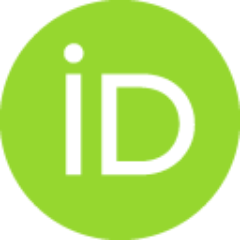 Matanović, Dragana
Vojinović, Slobodan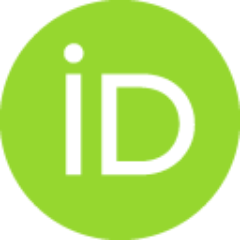 Abstract
Uvod: Periodična pojava relapsa bolesti predstavlja jednu od glavnih karakteristika multiple skleroze, a manifestuje se iznenadnim pogoršanjem neurološkog stanja bolesnika. Zlatni standard u terapiji ovih akutnih pogoršanja bolesti je primena visokih doza intravenskog metilprednizolona. Istraživanja su, međutim, pokazala da je oporavak bolesnika posle primene ove terapije nepotpun. Zaostajanje određenog stepena oneposobljenosti, perzistiranje simptoma i njihov uticaj na aktivnosti svakodnevnog života, kao i redukovan kvalitet života obolelih, često su prisutni duži vremenski period nakon završene medikamentne terapije. Cilj ovog istraživanja je bio da utvrdi da li multidisciplinarna rehabilitacija u kombinaciji sa primenom visokih doza kortikosteroida kod osoba sa multiplom sklerozom u akutnom pogoršanju bolesti, dovodi do boljeg oporavka u odnosu na izolovanu primenu kortikosteroida. Metodologija: Istraživanje je sprovedeno u vidu randomizovanog kliničkog ispitivanja. 49 is
...
pitanika je uključeno u studiju i randomizovano u eksperimentalnu i kontrolnu grupu, a 37 je završilo ispitivanje. Svi bolesnici su primili kortikostroidnu terapiju, a eksperimentalna grupa je dodatno uključena u multidisciplinarni rehabilitaconi program u trajanju od 3 nedelje. Ishodne varijable su bile : Proširena skala funkcionalne onesposobljenosti (EDSS), Skala za procenu funkcionalne nezavisnosti(FIM), Bekov upitnik za procenu depresije (BDI) , Skala težine zamora (FSS) i Upitnik za procenu kvaliteta života obolelih od multiple skleroze ( MSQoL54). Procena oporavka vršena je posle mesec dana i tri meseca od primene medikamentne terapije. Rezultati: Statistički značajno poboljšanje EDSS i FIM skora prisutno je u obe grupe posle mesec dana i tri meseca, ali bez statistički značajne razlike promene skora među grupama. BDI skor pokazuje statistički značajnu promenu vrednosti samo u eksperimentalnoj grupi u oba vremena praćenja, ali se u poređenju sa kontrolnom grupom ne uočava statistički značajna razlika. FSS pokazuje potpuno različi trend kretanja vrednosti u grupama, ali bez statističke značajnosti promene vrednosti kako unutar grupe, tako i među grupama. Kvalitet života značajno je poboljšan u eksperimentalnoj grupi. Za razliku od kontrolne grupe gde je poboljšanje postignuto samo u fizičkom kompozitnom skoru i to sa srednjom veličinom efekta, u eksperimentalnoj grupi poboljšanje je postignuto i u fizičkom i u mentalnom kompozitnom skoru, sa izraženom veličinom efekta, naročito posle trećeg meseca...
Introduction : One of the main characteristics of multiple sclerosis is intermittent, sudden appearance of relapse of disease, which is characterized by worsening of neurological status. Golden standard for relapse treatment is admission of high dose of methylprednisolon (HDMP). However, research has shown that recovery from relapse is often incomplete. Persistence of certain level of disability and symptoms that influence activity of daily living, as well as reduced quality of life, are often seen for an extended period of time after corticosteroid treatment . The aim of this research was to determine if multidisciplinary rehabilitation (MDR) along with corticosteroids influence better recovery of patients after relapse of disease than corticosteroid therapy alone. Methodology: The study was conducted as randomized controlled trial. Forty-nine patients were included in the study and randomized to control and treatment group and 37 completed the study. HDMP was administered
...
to all patients. Treatment group additionally received MDR program over a 3-week period. Outcome measures were: Expended Disability Status Scale (EDSS), Functional Independence Measure (FIM), Beck depression Inventory (BDI), Fatigue Severity Scale (FSS) and Multiple Sclerosis Quality of Life Questionnaire ( MSQoL 54). Evaluation of recovery was performed one and three months following HDMP treatment. Results: Statistically significant improvement in EDSS and FIM score was seen in both groups after one and three months, but there was no significant difference in change scores between the groups. There was statistically significant improvement in BDI score only in treatment group in both follow –up time points but, still without significant difference in change scores between the groups. FSS scores showed completely different pattern of change in the groups, nevertheless, statistical difference wasn't achieved either in mean change score in the group or change scores between the groups. Quality of life improved statistically significant in the experimental group. Compared to control group, in which the improvement was demonstrated only in physical composite score with medium effect size, in experimental group, both, physical and mental composite score improved significantly with large effect size, especially after third month.
Faculty:
Универзитет у Београду, Медицински факултет
Date:
24-12-2014
Keywords:
multipla skleroza / multiple sclerosis / relaps / metilprednizolon / multidiscplinarna rehabilitacija / randomizovano kliničko istraživanje / relapse / methylprednisolon / multidisciplinary rehabilitation / randomized controlled trial