Komparativna analiza rezultata perkutane transluminalne balon dilatacije i hirurške komisurotomije kongenitalne valvularne stenoze aorte
Percutaneous transluminal balloon dilation and surgical valvotomy comparative analysis in congential aoric valve stenosis
Author
Prijić, Sergej M.
Mentor
Košutić, Jovan
Committee members
Vukomanović, Vladislav
Stajević, Mila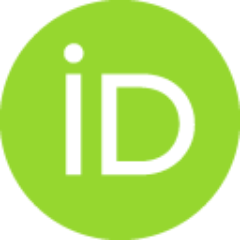 Knežević, Jasmina

Abstract
Uvod. Kongenitalna valvularna stenoza aorte predstavlja urođeno suženje aortnog ušća, koje ima prevalenciju od 2,4-4,7 na 10.000 živorođene dece i čini 2,2-5,7% od ukupnog broja urođenih srčanih mana. U većini slučajeva ova mana je povezana sa dvolisnim aortnim zalistkom. Bolest je određena stepenom stenoze, koja u odnosu na transvalvularni gradijent pritiska može da bude blaga (<50 mm Hg), umerena (50-75 mm Hg) i teška (>75 mm Hg). Kongenitalnu valvularnu stenozu čine dva klinička oblika bolesti: klasična forma (90% bolesnika) i kritična novorođenačka stenoza aorte (10% bolesnika). Ehokardiografski pregled predstavlja metodu izbora za dijagnozu ove mane. Intervencija po tipu perkutane transluminalne balon dilatacije (BD) ili hirurške komisurotomije (HK) je indikovana kod jedne trećine bolesnika sa kongenitalnom valvularnom stenozom aorte. Ove intervencije se izvode s ciljem prevencije progresivne disfunkcije leve komore i iznenadne srčane smrti, a tretirani bolesnici imaju dugoročno p
...
reživljavanje. Prognoza bolesnika sa nekritičnom aortnom stenozom je bolja u odnosu na novorođenčad sa kritičnom formom bolesti. Do sada je učinjeno samo nekoliko studija sa ciljem poređenja rezultata BD i HK, koje su imale ili kratkoročno praćenje ili su obuhvatale bolesnike sa kritičnom aortnom stenozom. Jedina studija sa dugoročnim praćenjem bolesnika i posebnim osvrtom na nekritičnu (klasičnu) formu bolesti je pokazala mnogo bolje rezultate nakon HK. Cilj rada. Cilj rada je bio da se analiziraju rezultati BD i HK kongenitalne valvularne stenoze aorte nakon dugoročnog praćenja, koje je obuhvatilo period do 24 godine nakon učinjenih intervencija. Glavni cilj studije je podrazumevao analizu promene gradijenta pritiska i stepena aortne regurgitacije tokom vremena, procenu ranog i kasnog preživljavanja, kao i potrebu za naknadnim intervencijama. Materijal i metode. Studija je urađena u Institutu za zdravstvenu zaštitu majke i deteta Srbije, tercijarnom centru za lečenje i ispitivanje bolesti srca i krvnih sudova. Analiziran je period od februara 1987 do jula 2013 (26,5 godina). Učinjene su ukupno 74 intervencije (44 BD i 30 HK)...
Background. Congenital aortic valve stenosis is narrowing and obstruction between left ventricle and aorta, which occurs due to valvular thickening and commissural splicing. The frequency of aortic stenosis is 2.4-4.7 per 10.000 live births, which includes 2.2-5.7% of the total number of congenital heart defects, with male to female ratio of 3-4:1. Bicuspid aortic valve is present in 1% of the general population, and usually is associated with this defect. Associative structural abnormalities of the heart (i.e. persistent ductus arteriosus, coarctation of the aorta, ventricular septal defect) are registered in 20% of patients. Degree of stenosis determines clinical features. Depend on the transvalvular peak to peak pressure gradient, stenosis can be mild (<50 mm Hg), moderate (50-75 mm Hg) and severe (>75 mm Hg). There are two clinical forms of the congenital valvular aortic stenosis: classical form (90% of patients) and critical neonatal disease (10% of patients). Echocardiographic ex
...
amination is the most important method in diagnosis. One third of patients need intervention, either transcatheter percutaneous balloon aortic valvoplasty (BAV) or surgical aortic valvotomy (SAV). These interventions prevent progressive left ventricular dysfunction, and treated patients have long-term survival. Prognosis in patients with non-critical aortic stenosis is better than in newborns with critical aortic stenosis. There are few reports comparing BAV with SAV results, either with only a short-term follow up or without exclusion of critically ill newborns. The only long-term study on BAV and SAV comparison in patients with non-critical aortic stenosis showed much more favorable results after surgery. Aim. The aim of the study was to review long-term results of BAV and SAV for non-critical congenital valve stenosis, after up to 24 years of follow-up. Main objectives were to analyze pressure gradient and aortic regurgitation over time, and to compare early and late survival and freedom from reinterventions...
Faculty:
Универзитет у Београду, Медицински факултет
Date:
19-03-2015
Keywords:
kongenitalna valvularna stenoza aorte / congenital aortic valve stenosis / balon dilatacija / hirurška komisurotomija / children / balloon valvuloplasty / surgical valvulotomy