Analiza povezanosti socio-ekoloških faktora i akademskog stresa sa mentalnim zdravljem studenata
Analysis of the correlation between socio-environmental factors and academic stress and mental health of students
Doktorand
Ilić-Živojinović, Jelena B.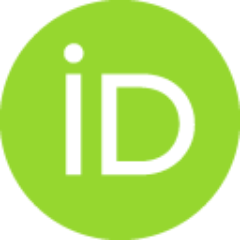 Mentor
Backović, Dušan
Članovi komisije
Belojević, Goran
Makimović, Miloš
Ilanković, Nikola

Sažetak
Cilj: Mnogobrojni negativni faktori okruženja i psihosocijalni stresori, kao što su konstantni pritisak za uspehom, preopterećenost akademskim obavezama i nedostatak slobodnog vremena, a u današnje vreme i teška socijalno ekonomska situacija, doprinose nastanku sve češćih poremećaja psihofizičkog zdravlja univerzitetskih studenata, te je zdravlje ove populacije postalo fokus istraživanja poslednjih godina. Glavni ciljevi rada sastoje se u ispitivanju specifičnosti zdravstvenog stanja studenata Medicinskog fakulteta, Ekonomskog fakulteta i Fakulteta veterinarske medicine Univerziteta u Beogradu iz podataka sistematskih pregleda Zavoda za zdravstvenu zaštitu studenata Beograd sa posebnim osvrtom na mentalno zdravlje i analiza njihovog uspeha na studijama. Cilj rada je i procena uticaja socio-ekoloških faktora na psihofizičko zdravlje studenata tri ispitivana fakulteta, sa prospektivnim praćenjem uticaja ovih faktora kod studenata medicine. Kao cilj je navedena i analiza stanja
...
psihičkog distresa, analiza rezultata pojave sindroma izgaranja (emocionalne iscrpljenosti, depersonalizacije i umanjenog samopostignuća) za studente sva tri ispitivana fakulteta, kao i analiza prevalencije faktora rizika za nastanak akademskog distresa i sindroma izgaranja na predkliničkim i kliničkim godinama studija Medicinskog fakulteta u Beogradu. Metodologija: Ovo istraživanje je dizajnirano kao kombinacija dve studije – studije preseka, koja predstavlja istraživanje prevalencije akademskog distresa i sindroma izgaranja kod studenata ispitivana tri fakulteta u Beogradu i prospektivne studije, kojom su obuhvaćeni studenti I i III godine Medicinskog fakulteta i tokom naredne II i IV godina studija sa ciljem da se ispitaju promene u rezultatima pojave akademskog distresa i sindroma izgaranja na predkliničkim i kliničkim godinama studija...
Objective: Numerous negative environmental factors and psychosocial stressors, such as constant pressure to succeed, excessive academic obligations and lack of free time, and in the present time the difficult socioeconomic situation, contribute to the emergence of increasingly frequent mental and physical health disorders in university students, making the health of this population the focus of the recent research. The main objectives of this work include the analysis of the specifics of the health status of students of the School of Medicine, Faculty of Economics and the Faculty of Veterinary Medicine, University of Belgrade based on the data of physical examinations conducted at the Institute for Student Health Care Belgrade, with special emphasis on their mental health and academic achievement. The aim is to estimate the impact of socio-environmental factors on psychological and physical health of students of these three faculties, with the prospective monitoring of the i
...
mpact these factors have on medical students. Another goal is the analysis of the mental distress, the analysis of the results of the occurrence of burnout syndrome (emotional exhaustion, depersonalization and reduced personal accomplishment) for students of all three faculties, as well as the analysis of the prevalence of risk factors for academic distress and burnout syndrome in preclinical and clinical years of studies at the School of Medicine in Belgrade. Methodology: This study was designed as a combination of two studies - cross section, which is a survey on the prevalence of academic distress and burnout syndrome among students studied at three universities in Belgrade and prospective studies, which included students first and third year of the School of Medicine, and over the next two and four years of study in order to examine the changes in the results of the occurrence of academic distress and burnout syndrome in preclinical and clinical years of study...
Fakultet:
Универзитет у Београду, Медицински факултет
Datum odbrane:
19-03-2015
Ključne reči:
Burnout sindrom / Burnout syndrome / stres / mentalno zdravlje / studenti medicine / stress / mental health / medical students