Komparativna analiza morfoloških karakteristika i ishoda lečenja bolesnika sa cervikalnim i intertrohanternim prelomima proksimalnog dela butne kosti
Comparative analysis of morphological caharacteristics and treatment outcome in patients with femoral neck fracture trochanteric fracture of proximal femur
Author
Senohradski, Kenan
Mentor
Bumbaširević, Marko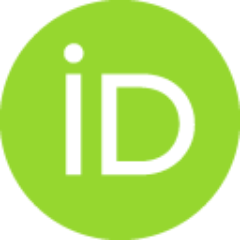 Lešić, Aleksandar
Committee members
Milošević, Ivan
Radonjić, Vidosava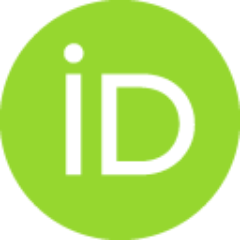 Mitković, Milorad

Abstract
Uvod: Prelomi kuka predstavljaju naj ešči uzrok morbiditeta i mortaliteta kod osoba starijih od 65 godina. U budu nosti se zbog poboljašanja kvaliteta života o ekuje veliki porast broja starije populacije, a samim tim i broj preloma kuka. Evropska Unija je objavila podatak da je 2000. godine bilo 414000 slu ajeva preloma proksimalnog okrajka femura, a da se 2050.godine o ekuje da taj broj iznosi 972.000. Ciljevi rada: poređenje epidemioloških i morfoloških karakteristikea sa ciljem da se utvrdi postojanje sli nosti i razlika između dva osnovna tipa preloma proksimalnog okrajka butne kosti: preloma vrata butne kosti i intertrohanternih regiona. Metodologija i materijal: u studiji je u estvovalo 100 pacijenata sa prelomom vrata butne kosti i 100 pacijenata sa intertrohanternim prelomima, le enih na Klinici za ortopedsku hirurgiju i traumatologiju-KCS. Korišćeni su specijalno dizajnirani upitnik sa epidemiološkim podacima,SF-36 upitnik za procenu kvaliteta života i Harris H
...
ip Score za procenu funkcije kuka. Za analizu podataka korišćene su metode deskriptivne i analitičke statistike. Kao značajna smatrana je p vrednost <0.05. Rezultati: poremećaj vida, korišćenje kortikosteroida i sedativa dovode do veće incidence preloma vrata butne kosti. Pacijenti sa prelomom vrata butne kosti nemaju bolji ishod le enja (manji mortalitet) u odnosu na pacijente sa intetrohanternim prelomima...
Introduction: Hip fractures are the most common cause of mobidity and mortality in the people over 65 years old. Regarding better quality of life, it is to expect the increase in number of older people, thus the increase in number of hip fractures. EU reported that in 2000 were 414000 hip fractures and in 2050 that number will increase up to the 972000. Objectives: to compare epidemiological and morphological features in order to determine the differences and similarities between two main types of hip fractures: the femoral neck fractures and fractures of trochanteric region. Meterials and methods: study included 100 patients with femoral neck fractures and 100 patients with trochanteric fractures, who are treated at Clinic of Orthopaedic Surgery and Traumatology, Clinical Center of Serbia. The specially designed questionnaire with epidemiological data, SF 36 and Harris Hip Score had been used. Data analysis included descriptive and analytical statistical methods and p< 0.05
...
had been considered as significant. Results: poor vision, use of corticosteroids and sedatives lead to the increase incidence of femoral neck fracture. Patients with femoral neck fractures do not have better outcome (lower mortality) comparing to the patients with trochanteric fractures. The important predictors for the hip fractures are: surface, date of injury, physical activity, inuries in the familly, smoking, coffee and alcohol consumption, vision disorders, balance disorders and hearing disordes, disorders of digestive system and central nervous system, metabolic disorders, use of antihypertensive drugs, diuretics, sedatives, corticosteroids, oral antidiabetic drugs and sun exposure. Length and width of femoral neck are significant predictors of femoral neck fractures, but not in trochanteric fractures. One year follow up revelaed the significant difference in physical function. Harris Hip Score is statistically better in patients with femoral neck fractures...
Faculty:
Универзитет у Београду, Медицински факултет
Date:
29-12-2014
Keywords:
prelom kuka / hip fracture / incidenca / ishod lečenja / incidence / outcome