Elektrofiziološki profil spavanja kod kliničkih subtipova shizofrenije i velikog depresivnog poremećaja
Electrophysiological profile of sleep by subtypes of schizophrenia and maior depressive disorder
Author
Ilanković, Andrej N.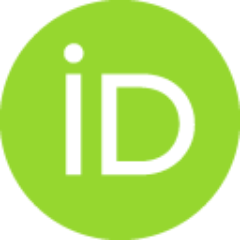 Mentor
Damjanović, Aleksandar
Committee members
Filipović, Branislav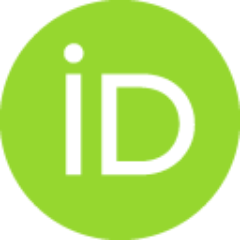 Milovanović, Srđan D.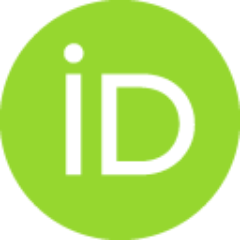 Petrović, Dušan

Abstract
Uvod: Poremećaji spavanja su veoma česti kod psihijatrijskih bolesnika sa velikim depresivnim poremećajem i shizofrenijom. Ovi pacijenti pokazuju i poremećaje u arhitekturi noćnog spavanja registrovanog metodom polisomnografije. Cilj: Identifikacija potencijalnih biomarkera u polisomnogramu radi dopune diferencijalne dijagnoze navedenih psihijatrijskih oboljenja. Metod: Uzorak u istraţivanju su činili: 30 pacijenata obolelih od hronične (rezidualne) shizofrenije, 30 sa dijagnozom velikog depresivnog poremećaja (dijagnoze u skladu sa kriterijumima MKB 10) i 30 zdravih ispitanika koji su cinili kontrolnu grupu. Svi pacijenti su registrovani metodom polisomnografije (PSG) minimalno 8 sati, a procena stadijuma i parametara spavanja je vršena u skladu sa meĎunarodnim standardima i kriterijumima Rechtsschaffen&Kales-a (1968). Varijable noćnog spavanja su uključene u statističke analize da bi se odredio njihov diskriminativni i prediktivni potencijal u odnosu na klasifikovanje ispitanika u di
...
jagnostičke kategorije shizofrenije i velikog depresivnog poremećaja. Rezultati: Pokazane su statistički značajne razlike u varijablama noćnog spavanja izmeĎu dve grupe psihijatrijskih bolesnika i kontrolne grupe zdravih ispitanika. Najznačajnike razlike se uočavaju kod sledećih varijabli: ukupno vreme spavanja (TST), broj noćnih buĎenja (NAW), latenci uspavljivanja (SL), vremenu budnosti nakon uspavljivanja (WTASO), latenci prve REM periode (REM1lat), trajanju prve REM periode (REM1) i indeksu unutrašnjeg periodiciteta (IEP). Linearna diskriminaciona analiza (LDA) je pokazala tačnost predikcije dijagnostičkih grupa u 88% slučajeva...
Introduction: Sleep disorders are frequent symptoms described in psychiatric patients with major depression or schizophrenia. These patients also exhibit changes in sleep architecture as measured by electro-encephalography (EEG) during sleep. Aim: The aim of the present study was to identify potential biomarkers to fascilitate diagnosis based on sleep EEG measurements. Method: 30 patients with schizophrenia, 30 patients with major depression and 30 healthy control subjects were investigated in the present study. All subjects underwent sleep EEG measurements for a minimum time of 8 hours according to the criteria of Rechtscahffen & Kales (1968). Multiple sleep variables were investigated for differences between diagnostic groups as well as their potential to predict diagnosis by linear discriminant analysis (LDA). Results: There were significant differences in EEG sleep variables between healthy control subjects and psychiatric patients (total sleep time, sleep latency, number of awaken
...
ings, waking time after sleep onset, REM 1 latency, REM 1 and index of endogenous periodicity). Most interestingly LDA was able to predict the correct diagnosis in 88 % of all cases. Conclusions: The presented analysis showed commonalities and differences in sleep EEG changes in patients with depression and patients with schizophrenia. The results underline the potential of sleep EEG measurements to fascilitate diagnostic processes.
Faculty:
Универзитет у Београду, Медицински факултет
Date:
25-04-2014
Keywords:
Spavanje / Sleep / Polisomnografija / Shizofrenija / Depresija / Biološki markeri / Polysomnography / Schizophrenia / Depression / Biological Markers