Uspešnost lokalne primene varijanti autolognog fibrinskog lepka u prevenciji komplikacija preponske rane i proteinskog implanta aortobifemoralne rekonstrukcije
Topical autologous fibrin sealants for primary prevention of groin wound and graft complications following aortobifemoral bypass
Author
Pejkić, Siniša
Mentor
Davidović, Lazar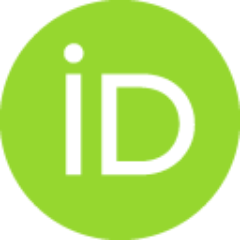 Committee members
Maksimović, Živan
Kostić, Dušan
Popović, Vladan

Abstract
Uvod: Hirurški rez u preponi za pristup bifurkaciji femoralne arterije praćen je neretko otežanim zarastanjem. Preponske incizione komplikacije imaju poseban značaj posle protetske rekonstrukcije, jer znatno povećavaju rizik direktne kontaminacije i infekcije grafta. Jedna od mogućih mera prevencije je podsticanje primarne sanacije rane lokalnom primenom fibrinskog lepka (FL). Pacijenti i metode: Prospektivnom, randomizovanom studijom obuhvaćeno je 120 obolelih od okluzivne bolesti aortoilijačnog segmenta kod kojih je utvrđena indikacija za hiruršku rekonstrukciju tipa aortobifemoralnog bajpasa (ABFB). Kod svakog pacijenta, jedna preponska rana je intraoperativno, neposredno pre zatvaranja, randomizovana za tretman jednom od tri varijante autolognog FL "Vivostat" (AFLV): 1) osnovni preparat, 2) AFLV obogaćen trombocitima, ili 3) AFLV sa dodatkom antibiotika. Druga prepona je zatvarana u potpunosti standardnom tehnikom, bez primene lepka. Obe preponske rane, "tretirana" i "k
...
ontrolna", rutinski su drenirane. Postoperativno je, pre svega, merena drenaža i posmatrano zarastanje preponskih rana, uz registrovanje pojave i praćenje toka eventualnih komplikacija. Rezultati: Komplikacije su zabeležene u 35 (15%) preponskih rana kod 29 (24,8%) pacijenata: llimfna fistula ili/i limfokela u 15 (6,4%), infekcija u 11 (4,7%) i neinfektivna dehiscencija u 9 (3,8%) preponskih rana. U predelu preponskih incizija nije registrovan nijedan slučaj hemoragične komplikacije. Između tretiranih i kontrolnih rana nije bilo razlike u trajanju i ukupnoj količini postoperativne drenaže (prosečno 47 ml). Primena FL nije bila praćena ređom pojavom komplikacija preponske rane uopšte (tretirane prepone 15,9%, kontrolne 14,9%) niti manjom učestalošću infekcije (6,2% tretirane, 5% kontrolne) ili dehiscencije rane (5,3% tretirane, 2,6% kontrolne), ali je pokazala potencijalnu efikasnost u prevenciji limfatičnih komplikacija (4,4% tretirane, 8,8% kontrolne prepone). Sekundarna infekcija se razvila u 33% (5/15) prepona komplikovanih limforejom/limfokelom. Tri korišćene varijante FL nisu se razlikovale u profilaktičkoj efikasnosti. Otežano zarastanje preponskih rana je značajno produžavalo (U = 102,0; p < 0,001) i poskupljivalo hospitalizaciju (t = 3,488; p = 0,007)...
Introduction: Groin incision for femoral artery exposure is prone to healing complications. This is of particular concern after prosthetic reconstruction. One possible preventive strategy is the promotion of primary wound healing through topical application of fibrin sealant (FS). Patients and methods: One hundred twenty consecutive patients undergoing aortobifemoral bypass (ABFB) for occlusive disease were enrolled in a prospective randomized study. The femoral incisions were randomly assigned to standard closure or closure complemented with one of three variants of autologous FS ("Vivostat") preparation (plain, platelets- or antibiotic-supplemented) as an adjunct to hemostasis and wound healing. Postoperative femoral drainage was measured and healing of groin wounds assessed. Results: Early postoperative complications affected 35 groin wounds (15%) in 29 patients (24.8%). Lymph fistulas/lymphoceles were observed in 15 (6.4%), infection in 11 (4.7%) and noninfectious dehis
...
cence in 9 (3.8%) of groin incisions. No differences were found in the total amount of fluid drained (mean, 47 ml) and time to drain removal between treated and control wounds. Addition of FS prior to wound closure did not reduce the frequency of local complications overall (treated groins, 15.9% vs untreated, 14.9%), of wound infections (6.2% vs 3.5%, respectively) or breakdowns (5.3% vs 2.6%), but demonstrated potential utility in the prevention of lymphatic complications (4.4% vs 8.8%). Three FS variants used did not differ in their prophylactic efficacy. A significantly longer duration of preoperative length of hospital stay was observed among patients who developed a groin complication, compared to those with an uneventful wounds healing by primary intention (3.48 ± 0.46 days vs 2.89 ± 0.30, p = 0.042). In multivariate analysis, preoperative hospitalization >1 day remained the only independent predictor of impaired groin healing (aOR = 3.94, 95% CI = 1.38–11.27, p = 0.011). Groin incision-related morbidity significantly increased the duration (U = 102.0; p < 0.001) and cost of hospitalization (t = 3.488; p = 0.007). Sixty percent of groin healing problems were diagnosed after discharge and they represented the most common cause for early readmissions...
Faculty:
Универзитет у Београду, Медицински факултет
Date:
15-04-2015
Keywords:
aortobifemoralni bajpas / aortobifemoral bypass / komplikacije hirurške rane / fibrinski tkivni adheziv / postoperativna drenaža operacione rane / groin incision / fibrin sealant / femoral drainage / groin wound complications