Imunohistohemijski prognostički biomarkeri u difuznom B krupnoćelijskom limfomu
Immunohistochemical prognostic biomarkers in diffuse large B cell lymphoma
Author
Peruničić Jovanović, Maja
Mentor
Mihaljević, Biljana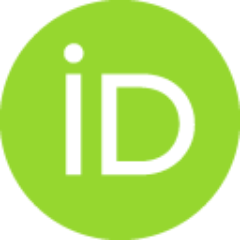 Committee members
Boričić, Ivan
Todorović, Milena
Knežević Ušaj, Slavica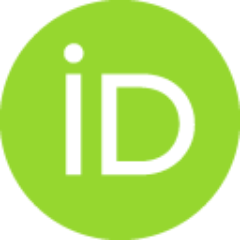 Abstract
Difuzni B krupnoćelijski limfom (DBKL) je najčešći limfoidni tumor i čini oko 30-40% svih non-Hodgkin limfoma (NHL) kod odraslih, sa petogodišnjim preživljavanjem oko 50%. Difuzni B krupnoćelijski limfom je bolest sa značajnom kliničkom, morfološkom, genetskom i molekularnom heterogenošću. Uprkos različitim kliničkim, morfološkim i molekularnim parametrima koji se koriste u klasifikaciji humanih maligniteta danas, pacijenti sa identičnom dijagnozom imaju značajno različit klinički tok bolesti i odgovor na terapiju. Iako je u poslednje dve decenije postignut značajan napredak u terapiji, dodavanjem rituximab-a standardnoj hemioterapiji, ishod bolesti je fatalan za skoro polovinu pacijenata sa DBKL. Mnoge studije su ispitivale prognostičke faktore koji bi predvideli preživljavanje i optimizovale terapijsku strategiju kod pacijenata sa DBKL. Do sada, samo se Internacionalni Prognostički Indeks (IPI), rutinski koristi kao prediktor preživljavanja kod bolesnika sa DBKL. Cilj na
...
šeg istraživanja je bio da se utvrdi klinički značaj i prognostička vrednost imunofenotipskih profila DBKL, baziranog na konceptu porekla ćelije (na osnovu algoritma Hans i saradnika): GCB i non-GCB, kao i analiza korelacije ovih grupa sa IPI, onkogenim, proliferativnim i markerima uključenim u apoptozu. Takođe, cilj je bio analiza ekspresije onkogenih, proliferativnih i markera uključenih u apoptozu i njihova korelacija sa ishodom bolesti. Analizirali smo imunohistohemijsku ekspresiju CD20, CD79α, CD3, CD5, CD10, bcl-2, bcl-6, MUM-1, CD138, CD30, HLA-DR, Survivin, BAX, p53, MYC i Ki 67 na parafinskim uzorcima biopsija 115 pacijenata sa DBKL koji su dijagnostikovani i lečeni na Institutu za Hematologiju Kliničkog Centra Srbije u Beogradu u periodu od 2000-2006. godine. Metoda fluorescentne in situ hibridizacije za MYC i bcl-2 urađena je na 67 uzoraka primenom metode tkivnog mikroniza (tissue microarray -TMA). Grupa analiziranih bolesnika je bila relativno mlada, sa posečnom starošću od 56 godina. Na prezentaciji, 85 (74%) pacijenata je bilo u III i IV kliničkom stadijumu, a 30 (26%) u I i II kliničkom stadijumu. Visok IPI je bio prisutan kod 54 (47%) pacijenta, B simptome je imalo 90 (78%), a povišenu LDH 74 (65%) pacijenta. U analiziranoj grupi pacijenata bilo je 106 (92,17%) DBKL NOS, (103 centroblastni, 1 imunoblastni, 2 anaplastična), 4 (3,47%) T ćelijama /histiocitima bogat B limfom, 2 (1,73%) primarna medijastinalna, 2 (1,73%) primarna DBKL centralnog nervnog sistema i 1 (0,86%) intravaskularni...
Diffuse large B-cell lymphoma (DLBCL) is the most common lymphoma with significant clinical, morphologic, immunohistochemical, and molecular heterogeneity. In the last two decades there has been a significant improvement in the outcome of these patients after the addition of rituximab to the standard chemotherapy. Despite major advances in treatment of DLBCL, approximately one third of patients progress or die, suggesting the existence of additional oncogenic events. By now, only the International Prognostic Index (IPI), based on 5 independent clinical and laboratory parameters, was routinely used as a predictor of survival. However, a substantial variability in outcome has been observed despite IPI subgroups. The aim of the study was to identify new immunohistochemical prognostic biomarkers in diffuse large B cell lymphoma and to evaluate the prognostic value of the immunohistochemical (IHC) algorithm based on the cell-of-origin (COO) concept, and BCL2 and MYC protein expr
...
ession and gene alterations in DLBCL patients treated with CHOP or R-CHOP chemotherapy, and to correlate these parameters with IPI. We analyzed immunohistochemical expression of CD20, CD79α, CD3, CD5, CD10, bcl-2, bcl-6, MUM-1, CD138, CD30, HLA-DR, Survivin, BAX, p53, MYC and Ki 67 on paraffin-embedded formaline fixed tumor samples from 115 patients with DLBCL, diagnosed and treated at the Clinic for Haemathology, Clinical Center of Serbia, over a five year period. Fluorescence in Situ hybridization for MYC and BCL2 gene alterations was performed on 67 samples using TMA. The cohort consisted of relatively young patients with a median age of 56 years. High IPI was present in 54 (47%) patients, advanced Ann Arbor stage (III-IV) in 85 (74%), B-symptoms in 90 (78%), and high serum LDH levels in 74 (65%) patients. In the cohort, there were 106 (92,17%) DLBCL NOS, (103 centroblastic, 1 immunoblastic, 2 anaplastic), 4 (3,47%) T cell rich B lymphoma, 2 (1,73%) mediastinal large B cell lymphoma, 2 (1,73%) CNS lymphoma and 1 (0,86%) intravascular type. DLBCL with centroblastic morphology (103), were selected to provide morphological homogeneity of the cases, and according to the Hans algorithm, a GCB phenotype was observed in 28 (27%) and non-GCB in 75 (72%) cases. Forty six (44,66%) patients received CHOP or CHOP- like therapy, and 57 (55,33%) patients received R-CHOP therapy...
Faculty:
Универзитет у Београду, Медицински факултет
Date:
20-05-2015
Keywords:
DBKL / DLBCL / IHH algoritmi / BCL2+ / BCL6- / R-CHOP / IHC algorithm / BCL2+ / BCL6- / R-CHOP