Prevalencija i kliničke karakteristike sindroma nemirnih nogu u populaciji grada Sombora
Prevalence and clinical characteristics of restless legs syndrome in population of Sombor
Author
Jović, Jasmina S.
Mentor
Svetel, Marina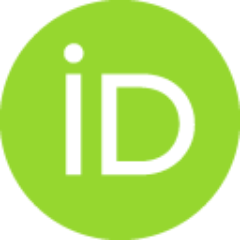 Committee members
Pekmezović, Tatjana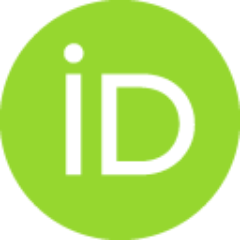 Kostić, Vladimir
Dragašević, Nataša
Ocić, Gordana

Abstract
Cilj: Sindrom nemirnih nogu je hronična neurološka bolest i jasno patološko stanje koje karakteriše potreba za pokretanjem nogu, uobičajeno praćena neprijatnim i nekomfornim senzacijama u nogama. Tegobe počinju ili se pogoršavaju u periodu mirovanja ili neaktivnosti, i mogu biti delimično ili potpuno ublažene pokretom. Potreba za kretanjem ili neprijatna senzacija se pogoršava u večernjim satima ili noću, ili je prisutna samo tada. Prevalencija sindroma nemirnih nogu u opštoj populaciji europoida kreće se od 3,2-23,5%. Cilj studije bio je utvrđivanje učestalosti sindroma nemirnih nogu u populaciji grada Sombora, otkrivanje kliničkih specifičnosti pacijenata sa primarnim sindromom nemirnih nogu, procena težine simptoma, utvrđivanje prisustva komorbiditetnih stanja, otkrivanje učestalosti porodičnih formi bolesti i procena kvaliteta života pacijenata sa sindromom nemirnih nogu. Metodologija: Istraživanje je rađeno kao studija preseka u uzorku opšte populacije grada Sombora, starijih od 1
...
8 godina. Veličina uzorka je izračunata na osnovu prevalencije SNN u evropskim zemljama (5%), uz alfa grešku od 5% i snagu studije (1-beta greška) od 80%. Ispitanici su identifikovani metodom slučajnog izbora iz biračkih spiskova. Dizajn studije podrazumevao je obilazak i intervjuisanje ispitanika po metodi "od vrata do vrata". Svi ispitanici su popunili upitnik koji sadrži podatke o polu i godinama života i uključuje pitanja koja se odnose na četiri esencijalna dijagnostička kriterijuma i tri podržavajuća kriterijuma za SNN, prema revidiranim kriterijumima IRLSG iz 2003. godine. Ispitanici koji su zadovoljili predviđene esencijalne kriterijume bili su pregledani u cilju isključivanja simptomatskog SNN u Opštoj bolnici u Somboru i Klinici za neurologiju Kliničkog centra Srbije u Beogradu. Ispitanici su popunili opšti upitnik, koji određuje osnovne kliničke i demografske specifičnosti bolesnika, kao i za bolest specifične upitnike: skalu za ocenjivanje sindroma nemirnih nogu (International rating RLS scale), Augmentation Severity Rating Scale, Hamiltonovu skalu za procenu depresivnosti i anksioznosti, Epworth Sleepness scale. Kvalitet života procenjen je upitnikom SF 36. Rezultati: Prevalencija sindroma nemirnih nogu u našoj populaciji je 5,1% (95%CI 4,2-6,2), sa statistički značajno većom učestalošću kod žena (6,9%, 95%CI 5,4-8,8) u odnosu na muškarce (3,1%, 95%CI 2,1-4,4) (p=0,001). Prevalencija se povećava sa starenjem- postoji statistički značajna razlika u učestalosti RLS u oba pola u kategorijama 55-64 godine (7,1%) i 65-74 (6,8%) (p=0,004). Prema IRLSS skali za procenu težine simptoma 9,6% je imalo blagi poremećaj, 48,9% umereni i 41,5% težak i veoma težak SNN. Pacijenti sa najviše izraženim tegobama bili su oni sa najvećom učestalošću simptoma (p=0,001). Pacijenti sa većom učestalošću simptoma imali su značajno češće poremećaje spavanja (p=0,016), značajno češću pospanost i umor u toku dana (p=0,001), te razvoj depresivnosti (p=0,001) i anksioznosti (p=0,002). Pacijenti su pored sindroma nemirnih nogu najčešće imali kardiovaskularne tegobe, reumatske tegobe, radikulopatiju, šećernu bolest i psihijatrijske bolesti. Pozitivnu porodičnu anamnezu imalo je 48,6% pacijenata. Pozitivna porodična anamneza korelirala je sa ranijim početkom tegoba (p=0,015) i većom učestalošću. Analiza je pokazala da učestalost simptoma, kao prediktor težine kliničke slike, statistički značajno utiče na emocionalno funkcionisanje (p=0,022), osećaj energije (p=0,017), vitalnost (0,002), socijalno funkcionisanje (p=0,002), opšte zdravlje (p=0,001), kompozitni skor mentalnog zdravlja (p=0,001), kompozitni skor fizičkog zdravlja (p=0,022)...
Aim: Restless legs syndrome (RLS) is a chronic neurological disorder characterized by the urge to move that is usually associated with unpleasant and uncomfortable sensations in legs. Symptoms begin or worsen during periods of rest or inactivity, and they are partially or totally relieved by movement. The urge to move or unpleasant sensations are worse in the evening or night, or only occur in the evening or night. Prevalence of RLS in general population is 3,2-23,5% in Caucasians. The aim of the study was to estimate restless leg syndrome prevalence in population of Sombor, to evaluate clinical characteristics of RLS in patients with primary syndrome and severity of RLS. Our purpose was also to detect co-morbidities in RLS patients, familial aggregation and to identify quality of life (QoL) in our patients. Material and methods: The door-to-door survey was carried out in adult population of Sombor. The sample size calculation was based on accepted RLS prevalence of 5% (according to li
...
terature), minimum difference detected as significant of 0.04, probability of type I error (alpha) of 0.05 and power of the study of 0.80. Participants were randomly selected. The study participants answered 4 specific questions, essential criteria for RLS, and 3 additional questions, supportive criteria, according to the IRLSSG criteria updated in 2003. We also collected demographic data (age and gender). Positive RLS subjects from previous study phase were invited to General hospital in Sombor and Clinic of neurology Belgrade in order to detect false positive individuals. All patients completed questionnaire with clinically relevant data, International rating RLS scale, Augmentation Severity Rating Scale, the Hamilton Depression Rating Scale (HDRS), Hamilton Anxiety Rating Scale (HARS), Epworth Sleepness scale and SF36 questionnaire for QoL. Results: The prevalence of RLS was 5.1% (95%CI 4.2-6.2), with significantly higher value in women (6.9%, 95%CI 5.4-8.8) than in men (3.1%, 95%CI 2.1-4.4) (p=0.001). The proportion of RLS-positive subjects varied significantly in both gender in age groups 55-64 (7,1%) and 65-74 (6,8%) (p=0.004). According to IRLSSG rating scale 9.6% had mild, 48.9% moderate and 41.5% severe and very severe symptoms. The most severely affected subjects were those with significantly more frequent symptoms (p=0.001). Sleep disturbances, tiredness or sleepiness during the day due to RLS were also significantly more common among RLS sufferers with frequent symptoms (p=0.016 and p=0.001), as well as significantly higher HDRS (p=0.001) and HARS (p=0.002) scores. RLS patients in our study also had cardiovascular diseases, rheumatic diseases, radiculopathy, diabetes and psychiatric diseases. Positive family history for RLS was reported by 48.6% patients. Patients who reported a family history of RLS were significantly younger at time of symptoms onset than those without this variable (p=0.015) and had more frequent symptoms. According to our findings frequency of symptoms statistically significant influences emotional wellbeing (p=0,022), energy (p=0,017), vitality (p=0,002), social functioning (p=0,002), general health (p=0,001), physical (p=0,022) and mental (p=0,001) component summary scores. Frequency of symptoms statistically significant influences quality of life (p=0,002). Gender of patients with RLS does not influence quality of life of our patients. Employment influences quality of life: role physical (0,014), general health (0,003), physical component summary scores (0,002) and total score (0,014)...
Faculty:
Универзитет у Београду, Медицински факултет
Date:
14-04-2014
Keywords:
sindrom nemirnih nogu / restless legs syndrome / prevalencija / kliničke karakteristike / kvalitet života / prevalence / clinical characteristics / quality of life