Prediktivna vrednost demografskih i kliničkih karakteristika bolesnika operisanih od karcinoma želuca na rizik za nastanak recidiva i ukupno preživljavanje
Predictive value of demographic and clinical characteristics of patients, who had radical surgery because of gastric cancer, on risk for disease recidivism and overall survival
Author
Andrić, Zoran
Mentor
Ranđelović, Tomislav
Committee members
Kisić Tepavčević, Darija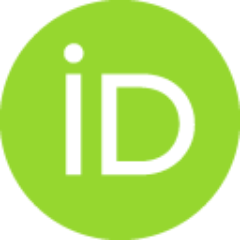 Svorcan, Petar
Sečen, Svetozar

Abstract
Uvod Karcinom želuca i dalje predstavlja jedan od najznačajnijih javno-zdravstvenih problema širom sveta. Radikalna operacija je i dalje jedini kurativni vid lečenja, ali petogodišnje preživljavanje kod operisanih bolesnika je i dalje je vrlo loše pre svega zbog loko-regionalnih recidiva. Više studija pokazalo je da postoperativna hemioterapija donosi korist u ukupnom preživljavanju u odnosu na bolesnike koji su samo operisani. Cilj rada Cilj ove studije bio je da se analizira uticaj demografskih i kliničkih karakteristika kod pacijenata koji su imali kurativnu operaciju zbog karcinoma želuca, a koji su nakon operacije podeljeni u dve grupe, grupu koja je samo praćena i grupu koja je lečena adjuvantnom hemioterapijom po protokolu sa 5-fluorouracilom ( 5-FU).Navedena adjuvantna terapija je inače standard u Srbiji , a i u regionu jugoistocne Evrope Metod rada U ovo ispitivanje uključeno 115 osoba koje boluju od karcinoma želuca. Kriterijumi za uključivanje bili su histopatološ
...
ki potvrđen karcinom želuca i obavljena radikalna operacija (D2 totalna gastrektomija). Pacijenti su podeljeni u dve grupe: u grupi I bili su pacijenti koji su primali adjuvantnu hemioterapiju nakon operativnog lečenja. U 8 grupu II raspoređeni su pacijenti koji su bili bez adjuvantne hemioterapije nakon operacije...
Introduction Gastric cancer (GC) is even nowadays one of the most significant public health problem all over the world. Radical surgery is the only way for curative treatment but overall survival (OS) in patients who undergone surgery is still poor because of high rate of local and regional recidivism. Several studies showed that postoperative chemotherapy benefits to overall survival relative to patients who undergone surgery only. Purpose The aim of the study was to evaluate effects of demographic and clinical characteristics in patients with gastric cancer who undergone curative surgery, after surgery they were divided into two groups. One group was just followed and another group was treated with adjuvant chemotherapy, applied protocol was one with 5- fluoruracil (5-FU). This adjuvant chemotherapy (ACT) treatment is standard used in Serbia, but also in region of Southeastern Europe. Methods One hundred and fifteen patients with gastric cancer were enrolled in the study.
...
Inclusion criteria were pathologically confirmed GC and curative resection (D2 total 10 gastrectomy). Patents were divided into two groups: one group was just followed and without ACT and another group was treated with adjuvant chemotherapy...
Faculty:
Универзитет у Београду, Медицински факултет
Date:
24-12-2014
Keywords:
Karcinom želuca / gastric cancer / adjuvantna hemioterapija / preživljavanje / period bez bolesti / adjuvant chemotherapy / ovwrall survival / disease free interval