Korelacija između genotipa i fenotipa bolesnika sa hiperfenilalaninemijom na teritoriji Srbije
Genotype-phenotype corelation in Serbian patients with hyperphenylalaninemia
Author
Đorđević, Maja
Mentor
Novaković, Ivana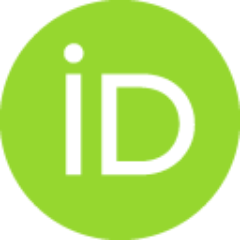 Committee members
Đurić, Milena
Pavlović, Sonja
Janković, Borisav

Abstract
Cilj rada: Ispitivana je korelacija genotipa i fenotipa bolesnika sa hiperfenilalninemijom. Utvrðena je incidencija hiperfenilalninemije u našoj populaciji. Prikazana je učestalost najčešćih mutacija u PAH genu i njihov uticaj na fenotip. Posebna pažnja je poklonjena ispitivanju metaboličkog i kliničkog fenotipa najčešće mutacije u našoj populaciji. Izneti su zaključci praćenja metaboličke kontrole kod naših bolesnika. Materijal i metode: Za ispitivanje incidencije hiperfenilalaninemije korišćeni su rezultati Republičkog zavoda za statistiku. Korišćena je medicinska dokumentacija Instituta za zdravstvenu zaštitu majke i deteta i rezultati Instituta za molekularnu genetiku i genetičko inženjerstvo. Biohemijske analize raðene su Guthrievim testom, Enzimskom metodom i Aminoanalizatorom. Za analizu dobijenih rezultata korišće su deskriptivne i analitičke statističke metode. Rezultati: Incidencija hiperfenilalninemije na našim prostorima iznosi 1: 15 130. Najveći broj bolesnika (62%) ima kl
...
asičnu fenilketonuriju. Najčešće mutacije PAH gena u našoj populaciji su: p.L48S, p.R4OW, p.P281L, p.E3906 i p.1306V, i javljaju se u 2/3 svih bolesnika. Interesantno je da je naša najčešća mutacija L48S prisutna kod 31% obolelih, što do sada nije zabaleženo ni u jednoj populaciji. Homozigoti i funkcionalni hemizigoti za L48S mutaciju se mogu javiti kod svih kategorija hiperfenillaninemije (blaga hiperfenilalaninemija, srednje teška fenilketonurija i klasična fenilketonurija). Pokazali smo i da tip mutacije nije značajan za konačan IQ bolesnika sa hiperfenilalaninemijom, već kontinuirano održavanje koncentracije fenilalnina u krvi u dozvoljenim granicama. Zaključak: Naša zemlja pripada grupi sa srednjom incidencijom hiperfenilalaninemija u svetu. S obzirom da naša najčešća mutacija pripada grupi mutacija sa rezidualnom enzimskom aktivnosti, koja izgleda zavisi od brojnih faktora, tolerancija fenilalanina je najbolji način za kategorizaciju ovih bolesnika. Odluka oko primene terapije i dalje treba da se zasniva na koncentraciji fenilalnina u krvi, a ne na osnovu mutacije u PAH genu. Na osnovu analize genotipa, preko 50% naših bolesnika su kandidati za BH4 terapiju.
Goal: Correlation between genotype and phenotype was tested in patients with hyperphenylalaninemia. Incidence of hyperphenylalaninemia in our population was calculated. Frequency of most common mutations in PAH gene was presented, along with it's impact on phenotype. Special focus was put directed on exploration of metabolic and clinical phenotype of the most prevalent mutation in our population. Conclusions derived from metabolic follow-up of our patients were presented as well. Matherials and methods: To determine incidence of hyperphenylalaninemia, data from Statistical Office of the Republic of Serbia. Medical documentation of Mother and Child Health Care Institute for used along with genetic findings of Institute for Molecular Genetics and Genetical Engineering. Biochemical analysis were performed using Guthrie test, Enzyme assay and Aminoacid analyser. Statistical analysis included both descriptive and analytical methods. Results: Incidence of hyperphenylalaninemia in our populat
...
ion was estimated at 1: 15 130. Majority of patients (62%) have classic phenylketonuria. Most common mutations in PAH gene in Serbia are: p.L48S, p.R4OW, p.P281L, p.E3906 i p.1306V, found in 2/3 of all patients. Interesting finding refers to L48S being the most prevalent mutation (found in 31%), which is unparalleled finding worldwide. Homozygous and functionaly hemizigous L48S carriers are found among all types of hyperphenylalaninemia (mild hyperphenylalaninemia, moderate hyperphenylalaninemia and classic phenylketonuria). It was also shown in these results that mutation type is not a valuable predictor for final IQ status of patients with hyperphenylalaninemia; on the other hand, metabolic control of disease was found as significant factor of final outcome. Conclusion: Our country can be considered as having an average incidence of hyperphenylaninemia. Considering the fact that most common mutation in Serbia relates to residual enzyme activity (determined by multitude of factors), tolerance of phenylalanine is the best way to classify severity of the disease. Thus, decision over treatment should be based on phenylalanine blood concentrations, and not on PAH gene mutation. According to genotype profiling, more than 50% of our patients could be candidates for tetrahydrobiopterine (BH4) treatment.
Faculty:
Универзитет у Београду, Медицински факултет
Date:
28-11-2013
Keywords:
Hiperfenilalaninemija / Hyperphenylalaninemia