Procena efikasnosti kombinovane primene visokofrekventne ventilacije mlazom i kontrolisane mehaničke ventilacije u mikrolaringealnoj hirurgiji
Assessment of the efficiency combined use of high frequency jet ventilation and controlled mechanical ventilation during the microlaryngeal surgery
Author
Janjević, Dušanka N.
Mentor
Kalezić, Nevena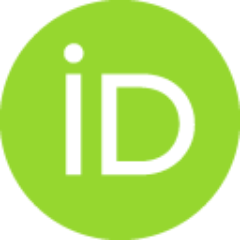 Committee members
Dimitrijević, Milovan
Lađević, Nebojša
Jović, Rajko

Abstract
Uvod: Mikrolaringealna hirurgija zauzima znaĉajno mesto u rešavanju razliĉitih patoloških stanja larinksa, koja dovode anesteziologa u delikatnu situaciju kada je potrebno obezbediti i osigurati disajni put, obezbediti zadovoljavajuću ventilaciju pluća i optimalnu vidljivost operativnog polja. Od izbora tehnike anestezije, zavisi postizanje osnovnih ciljeva mikrolaringealne hirurgije: nepokretnost glasnica, dobra vidljivost svih laringealnih struktura i zadovoljavajuća kontrola disajnog puta. Primena visokofrekventne dţet ventilacije sa infraglotiĉkim pristupom u opštoj anesteziji, omogućava hirurgu nesmetan pristup i dobru vidljivost operativnog polja, a anesteziologu mogućnost da kontroliše oksigenaciju i ventilaciju pluća bolesnika. Za procenu respiratrorne efikasnosti tokom primene visokofrekventne dţet ventilacije od velikog kliniĉkog znaĉaja je praćenje koncentracije ugljen dioksida u ekspirijumu. Rizik od nastanka komplikacija vezanih za nedovoljnu eliminaciju ugljen dioksida se
...
moţe smanjiti kombinovanom primenom visikofrekventne dţet ventilacije (VFVM) i kontrolisane mehaniĉke ventilacije (KMV). Cilj rada: Odrediti da li je vrednost PaCO2, kao parametra ventilacije, zadovoljavajuća u toku kombinovane primene VFVM i KMV sa dva razliĉita pristupa pri uspostavljanju disajnog puta (dţet kateter i endotrahealni tubus ili LMA) u mikrolaringealnoj hirurgiji; odrediti da li postoji korelacija izmeĊu trećeg i ĉetvrtog stepena vidljivosti glotisa prema Kormak-Lienovoj klasifikaciji i vrednosti PaCO2; odrediti da li parametri, koji ukazuju na tešku laringoskopiju koreliraju sa teškom vidljivošću glotisa, kada se koristi rigidni direktoskop. Materijal i metod rada: Rad je kohortna studija u koju su ukljuĉena 102 bolesnika, planirana za mikrolaringealnu hirurgiju, koji su randomizovano podeljeni na dve jednake grupe (n=51), VFV-KMV (visokofrekventna ventilacija-kontrolisana mehaniĉka ventilacija) kao eksperimentalna grupa i VFV (visokofrekventna ventilacija) kao kontrolna grupa...
Background: Microlaryngeal surgery has an important place in solving various pathologic conditions of the larynx. The requirements related to anesthesiologist are delicate, it is necessary to provide a secure airway and ensure adequate ventilation and optimum visibility of the operative field. The achievement of the main goals of microlaryngeal surgery depends on the choice of anesthetic technique: motionless of vocal cords, good visibility of laryngeal structures, and satisfactory control of the airway. Application of high-frequency jet ventilation with infraglottic approach undergoing general anesthesia, allows the surgeon and anaesthsiologist: easy access and visibility of the larynx and ability to control oxygenation and ventilation of the patients. The monitoring of the concentration of carbon dioxide during the expiration is of great clinical importance for the assessment of respiratory efficiency during high frequency jet ventilation. The risk of complications related to inadequ
...
ate elimination of carbon dioxide during the expiration can be reduced by use of combination of high frequency jet ventilation (HFJV) and conventional mechanical ventilation (CMV). Objective: To determine satisfactory value of PaCO2 undergoing combined use of high frequency jet ventilation and controlled mechanical ventilation, with two different approaches in establishing the airway (jet catheter and endotracheal tube or LMA) during microlarengeal surgery; to determine if there is a correlation between the third and fourth degree of visibility of the glottis according to Cormack Lehane-classification and the value of PaCO2; to determine whether the parameters which indicate severe laryngoscopy correlate with severe glottic visibility during the rigid directoscopy. Material and Methods: The survey was designed as cohort study which included 102 patients scheduled for microlaryngeal surgery and randomly divided into two equal groups (n = 51): HFV-CMV (high frequency jet ventilation-controlled mechanical ventilation) as the experimental group and HFV (high frequency jet ventilation) as the control group...
Faculty:
University of Belgrade, School of Medicine
Date:
26-11-2012
Keywords:
visokofrekventna džet ventilacija / high frequency jet ventilation / hirurgija larinksa / mikrohururgija / prediktivni testovi / uspostavljanje disajnog puta / intravenska anestezija / ugljen-dioksid / monitoring / fiziologija / laringealna maska / physiologic / ventilation / larynx/surgery / microsurgery / predictive value of tests / airway management / anesthesia intravenous / carbon dioxide / monitoring / laryngeal mask