Modulacija epileptične aktivnosti izazvane homocistein tiolaktonom kod pacova : uloga hipermetioninske dijete, spavanja, fizičke aktivnosti i azot monoksida
Modulation of epileptic activity induced by homocysteinethiolactone in rats: the role of hypermethionine diet, sleep, physical activity and nitric oxide
Author
Hrnčić, Dragan R.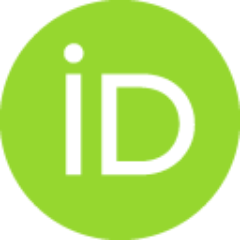 Mentor
Stanojlović, Olivera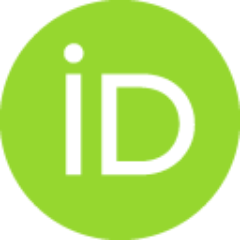 Committee members
Đurić, Dragan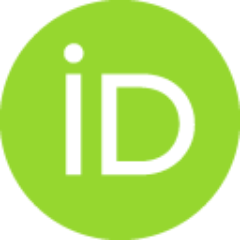 Prostran, Milica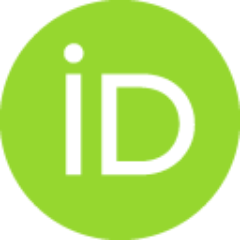 Šušić, Veselinka

Abstract
Epilepsija nastaje kao rezultat prevage ekscitatornih nad inhibitornim fenomenima u centralnom nervnom sistemu i jedno je od vodećih neuroloških oboljenja (1-2% u opštoj populaciji). Homocistein, zajedno sa svojim metabolitom homocistein tiolaktonom, je značajan faktor rizika za razvoj kardiovaskularnih i neuroloških oboljenja, uključujući epilepsiju. Jedini put produkcije tioaminokiseline homocisteina u organizmu je metabolizam metionina. Akutna administracija homocistein tiolaktona adultnim pacovima dovodi do elektroencefalogramske (EEG) epileptogene aktivnosti, konvulzivnog ponašanja, te predstavlja pogodan eksperimentalni model generalizovane epilepsije. Epilepsija je često praćena anksioznošću, koja je u pozitivnoj korelaciji sanivoom homocisteina prema rezultatima ATTICA studije, dok rezultati Hordaland studije negiraju ovu povezanost. Zbog dramatičnog toka epileptičnih napada i mogućnosti povređivanja, sedentaran način života je čest kod bolesnika sa epilepsijom. Poslednjih godi
...
na pojavili su se dokazi da fizička aktivnost može smanjiti intenzitet nekih tipova konvulzivnih napada, mada postoje rezultati koji ukazuju na pojačanje epileptiformne EEG aktivnosti nakon fizičke aktivnosti. Istraživanja ukazuju da se selektivnom deprivacijom REM (eng. rapid eye movement) spavanja redukuje nivo homocisteina kod pacova. Međutim, spavanje je fiziološki proces koji čini jednu trećinu ljudskog života i njegov nedostatak je povezan sa hiperekscitabilnošću. Azot monoksid (NO) pripada grupi gasnih neurotransmitera. Neuralna NO sintaza (nNOS) je prisutna u strukturama CNS u kojima NO kao neuromodulator reguliše ekscitabilnost. Međutim, povišena ekspresija inducibilne NOS (iNOS) pronađena je kod pacijenata sa epilepsijom...
Epilepsy is a result of an imbalance between inhibitory and excitatory phenomena in the central nervous system. It is one of the leading neurological disorders and affects 1-2% of the world's population. Homocysteine, together with its metabolite homocysteine thiolactone is a risk factor for numerous cardiovascular and neurological disorders, including epilepsy. Homocysteine is produced by metabolism of methionine. Systemic administration of homocysteine to adult rats significantly alters neuronal circuits, leading to specific epileptogenic activity in the electroencephalogram (EEG) with convulsive episodes in animal behavior. Therefore, it represents suitable experimental model of generalized epilepsy. Anxiety is а common comorbidity among epileptic patients. Results of ATTICA study showed positive correlation between homocysteine and anxiety, while results of Hordaland study did not show the existence of this relationship. Increased sedentary lifestyle among epileptic patients is obs
...
erved in populationbased studies Physical activity can play a favorable role in reducing the frequency and intensity of some seizures. However, an exercise – induced increase of epileptiform EEG activity has been also reported. Recent studies have shown that REM sleep deprivation can lower plasma homocysteine levels. On the other hand, sleep is a cyclic and vital physiological process that constitutes one-third of human life and deprivation of sleep is associated with hyperexcitability. Nitric oxide (NO) is a member of gasotransmitter family. Neuronal NO synthase (nNOS) is expressed in various brain regions in which NO acts as modulator of excitability. However, inducible NOS (iNOS) is found to be overexpressed in brains of humans with epilepsy...
Faculty:
Универзитет у Београду, Медицински факултет
Date:
11-07-2013
Projects:
Keywords:
epilepsija / apilepsy / anksioznost / spavanje / fizičko vežbanje / homocistein tiolakton / 7-nitroindazol / aminogvanidin / bihejvior / EEG / pacovi / anxiety / sleep / physical activity / homocisteine thiolactone / 7- nitroindazole / aminoguanidine / behavior / EEG / rats