Prognostički značaj vrednosti homocisteina, folne kiseline i vitamina B12 u krvi kod dece sa malignim bolestima
Prognostic importance of homocysteine, folic acid and vitamin b12 in childhood malignancy
Author
Aleksić, Dragana S.
Mentor
Đurić, Dragan M.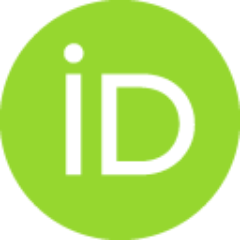 Committee members
Golubićić, Ivana
Bogdanović, Radovan
Jovanović, Danica
Kostić, Gordana

Abstract
Uvod: Hiperhomocisteinemija je udružena sa karcinogenezom. Istraživanja hiperhomocisteinemije i maligniteta u dečjem uzrastu su malobrojna i nedovoljna da se donesu jasni zaključci o mogućem značaju homocisteina u ovoj populacionoj grupi. Cilj rada je da se utvrde odnosi između vrednosti u krvi homocisteina, folne kiseline i vitamina B12 sa vrstom i stadijumom maligne bolesti, utvrde efekti primenjene terapije na promene u vrednostima homocisteina, folne kiseline i vitamina B12 i proceni značaj homocisteina kao mogućeg markera tumorske aktivnosti. Pacijenti i metod: Koncentracije homocisteina u plazmi, vitamina B12 u serumu i folne kiseline u serumu određivane su pre i nakon primenjene terapije (operativno lečenje, radioterapija i hemioterapija) kod 46 dece sa novodijagnostikovanim malignim oboljenjem (solidni tumori i limfoproliferativna oboljenja). Ispitanici su bili uzrasta od 2 meseca do 18 godina. Rezultati: Koncentracije homocisteina kod dece sa malignim oboljenjem su
...
bile značajno niže nakon sprovedenog lečenja (p<0,01). Koncentracija vitamina B12 kod dece sa malignim oboljenjem je bila značajno viša nakon sprovedene terapije (p<0,05). Takođe je utvrđeno da su vrednosti koncentracije folne kiseline kod dece sa malignim solidnim tumorima bile značajno više u odnosu na decu sa malignim limfoproliferativnim i plazma ćelijskim oboljenjima (p<0,01). Istraživanje je pokazalo da se u višim stadijumima maligne bolesti očekuju i više koncentracije homocisteina (p<0,05). Zaključak: Homocistein bi mogao biti marker malignih bolesti kod dece. Neophodna su dalja ispitivanja kako bi se utvrdio značaj homocisteina, folne kiseline i vitamina B12 u malignitetu dečjeg uzrasta.
Background: Hyperhomocysteinemia is associated with carcinogenesis. There is little available research on hyperhomocysteinemia and malignancy in children, and is insufficient to draw a definitive conclusion as to the possible importance of homocysteine for this population group. The aim of the present study was to determine the blood levels of homocysteine, folic acid and vitamin B12 in accordance to type and stage of malignant disease, to establish the effects of the adjacent therapy on homocysteine, folic acid and vitamin B12 levels as well as to estimate the importance of homocysteine as possible tumor marker. Patients and methods: Forty-six children with newly diagnosed malignant disease (solid tumors and lymphoproliferative disease) were included in the present study. The patients were between two months and 18 years of age. Results: The plasma concentration of homocysteine in children with malignant disease was significantly lower following treatment (p<0.01). The con
...
centration of vitamin B12 in children with malignant diseases was significantly higher following treatment (p<0.05). The concentration of folic acid in children with malignant solid tumors was demonstrated to be significantly higher than in children with malignant lymphoproliferative and plasma cell diseases (p<0.01). The study demonstrated that the children with higher stages of malignant disease had higher levels of homocysteine (p<0.05). Conclusion: Homocysteine could be a marker of malignancy in children. Further research is needed to establish the importance of homocysteine, folic acid and vitamin B12 in pediatric malignant diseases.
Faculty:
Универзитет у Београду, Медицински факултет
Date:
12-07-2013
Keywords:
deca / children / folna kiselina / homocistein / malignitet / vitamin B12 / folic acid / homocysteine / malignancy / vitamin B12