Učestalost, faktori rizika i ishodi padova kod pacijenata sa Parkinsonovom bolešću
Frequency, risk factors and outcomes of falls in patients with Parkinson's disease
Doktorand
Gazibara, Tatjana M.
Mentor
Pekmezović, Tatjana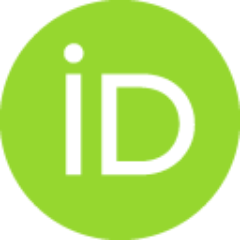 Članovi komisije
Svetel, Marina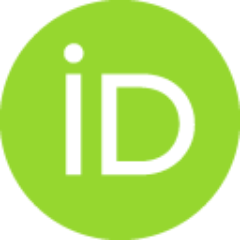 Kostić, Vladimir
Kisić-Tepavčević, Darija
Radovanović, Saša

Sažetak
Ciljevi ove studije bili su procena učestalosti padova, faktora rizika i procena ishoda padova kod bolesnika sa Parkinsonovom bolešću (PB). Osim toga, ispitivane su karakteristike padova među svim regrutovanim bolesnicima i među onima koji su bili praćeni godinu dana. Takođe, ispitivane su kliničke karakteristike pacijenata koji su doživeli pad i onih koji nisu, kao i njihov kvalitet života. Hibridna studija je obuhvatila 300 bolesnika koji su lečeni u ambulantama Odeljenja za poremećaje pokreta Klinike za neurologiju Kliničkog Centra Srbije. Studija je sprovedena u periodu od 2011. do 2013. godine. Kriterijumi za uključivanje su bili dijagnoza PB prema the British Brain Bank criteria, Mini Mental Test skor ≥24, mogućnost samostalnog hoda u dužini od 10 m, mogućnost stajanja tokom 90 sekundi i pismena saglasnost bolesnika. Kriterijumi za uključivanje u kohortu koja se prati: odsustvo padova u proteklih 6 meseci. Kriterijumi za isključivanje iz studije su bili prisustvo drugih neurološk
...
ih, psihijatrijskih, oftalmoloških, vestibularnih, auditivnih i ortopedskih poremećaja. Podaci su prikupljeni putem sledećih upitnika: opšti upitnik, upitnik o PB, skala za za procenu rizika od pada (FES), skala za samoprocenu onesposobljenosti (SADS), Hamiltonova skala za depresiju (HDRS), Hamiltonova skala za anksioznost (HARS), upitnik o kvalitetu života (SF-36), novi upitnik za procenu freezing-a (NFOG), skala za procenu stadijuma bolesti (HY), skala za procenu funkcionisanja u PB (UPDRS) i dnevnik padova. U statističkoj obradi podataka su korišćene metode deskriptivne statistike, χ2 test, Man-Vitnijev U test, analiza varijanse (ANOVA), korelaciona kao i univarijantna i multivarijantna regresiona analiza. Učestalost padova na nivou čitavog uzorka pacijenata je bila 60%, dok je u kohorti nakon jednogodišnjeg praćenja prevalencija bila 30,8%. Najčešći ishod pada je bila kontuzija mekih tkiva dok je najređa fraktura. U kohorti za praćenje stopa incidencije padova je iznosila 8,9/100 pacijenata-meseci praćenja. U pogledu pola, primećeno je da je stopa padova kod muškaraca bila skoro 2 puta veća u odnosu na žene. Svi klinički parametri su bili statistički značajno lošiji kod pacijenata koji su doživeli pad u periodu od 6 meseci pre testiranja u odnosu na one koji nisu pali. Svi domeni kvaliteta života, osim onesposobljenost zbog emocionalnih problema, kao i oba kompozitna i ukupni skor kvaliteta života su bili statistički značajno viši kod pacijenata koji nisu doživeli pad u odnosu na one koji su padali u periodu od 6 meseci pre testiranja...
The aims of this study were assessment of frequency of falls, risk factors and outcomes of falls in patients with Parkinson's disease (PD). In addition, charachteristics of falls were analyzed in the total sample of patients as well as among those in follow-up cohort during the period of one year. Also, we assessed clinical parametars in patient who experienced falls 6 months prior to testing and in those who were non-fallers and estimated their health-related quality of life (HRQL). A hybrid study with 300 patients was conducted at the Department of Movement Disorders, Neurology Clinic, Clinical center of Serbia in Belgrade during their regular check-ups. The inclusion criteria were following: the PD diagnosis made in accordance with the UK PDS Brain Bank criteria, Mini Mental State Examination (MMSE) score of 24 and above, ability to walk independently for at least 10 m, ability to stand for at least 90 seconds and signed informed consent. The inclusion criteria for the folow-up coho
...
rt was absence of falls during 6 months prior to testing. The exclusion criteria included the presence of one or more neurologic, psychiatric, visual, audio-vestibular and orthopedic disturbances. Data was obtained through general questionanire, questionnare on PD, Falls Efficacy Scale (FES), Self-assesment Disability Scale (SADS), Hamilton Depression Rating Scale (HDRS), Hamilton Anxiety Rating Scale (HARS), SF-36 questionanire for assessment of HRQL, New Freezing of Gait Questionnaire (NFOG), Hoehn and Yahr PD staging scale (HY), Unified Parkinson's Disease Rating Scale (UPDRS) and falls diary. The statistical assessment comprised descriptive statistics, χ2-test, Mann-Whitney U test, analysis of variance (ANOVA), correlation as well as univariate and multivariate regression analysis. The frequency of falls in the total sample of patients was 60%, wheareas the prevalence in the follow-up cohort after one year was 30,8%. The most frequent outcome of falls was contusion of soft tissues, while the least frequent one was a fracture. The incidence of falls int he follow-up cohort was 8.9/100 patient-months. The incidence of falls was two times higher in men than in women. All clinical characteristics were statistically significantly worse in patients who experienced falls during 6 mnths before testing. All HRQL domains, except Role Emotional, both composite scores and the total score were statistically significantly higher in non-fallers...
Fakultet:
Универзитет у Београду, Медицински факултет
Datum odbrane:
07-10-2013
Ključne reči:
Parkinsonova bolest / Parkinson's disease / padovi / faktori rizika / učestalost / ishodi / falls / risk factors / prevalence