Faktori rizika za razvoj onihomikoze šaka i stopala i uticaj bolesti na kvalitet života
Risk factors associated with fingernail and toenail onychomycosis and effect of disease on quality of life
Author
Milobratović, Danica J.
Mentor
Vukićević-Sretenović, Jelica
Committee members
Janković, Slavenka
Nikolić, Miloš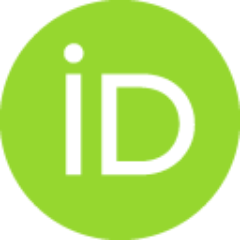 Marković-Denić, Ljiljana
Jovanović, Marina

Abstract
Ciljevi ove disertacije bili su: 1) ispitivanje uloge faktora rizika u etiopatogenezi onihomikoze šaka i stopala; 2) upoređivanje kvaliteta života obolelih od onihomikoze (OM) stopala i šaka; 3) procena kvaliteta života obolelih od OM u zavisnosti od težine bolesti i prisustva komorbiditeta. Metod: U studiju je uključeno 157 osoba obolelih od OM i 196 osoba sa dijagnozom nekog drugog oboljenja kože u čijem nastanku ispitivani faktori rizika nemaju uticaj. Ispitivanje je sprovedeno u Beogradu, u periodu od septembra 2009. do februara 2012. godine. Uloga faktora rizika u pojavi OM ispitivana je primenom sudije slučajeva i kontrola. Kvalitet života obolelih od OM procenjen je primenom studije preseka. Za merenje kvaliteta života korišćeni su Specifični upitnik o kvalitetu života osoba sa gljivičnom infekcijom noktiju (engl. ONYCHO), verzija za nokte šaka i verzija za nokte stopala i Opšti zdravstveni upitnik SF-36. Rezultati: Faktori rizika nezavisno povezani sa razvojem OM bili su: stari
...
ja životna dob (Unakrsni odnos UO=1,022; 95% granice poverenja GP=1,004–1,041), nemanuelna zanimanja (UO=0,492; GP=0,259–0,934) i prisustvo neuroloških oboljenja (UO=3,886; GP=1,384–10.912). Žene i pacijenti koji su imali OM stopala duže od 2 godine imali su lošiji kvalitet života. Manuelni radnici i osobe sa opsežnijim zahvatanjem noktiju stopala gljivičnom infekcijom imali su značajno niže skorove za domen simptomi upitnika ONYCHO. Kod pacijenata starije životne dobi (>70 godina) i kod osoba sa hroničnim oboljenjima kvalitet života meren SF-36 upitnikom je bio značajno lošiji. Upotreba alkohola je bila povezana sa višim skorovima u segmentima emocije i simptomi upitnika ONYCHO u odnosu na osobe koje nisu koristile alkohol. Spirmanov koeficijent korelacije između pitanja upitnika SF-36 i ONYCHO za nokte stopala kretao se u rasponu 0,036 do 0,406. Žene sa OM šaka su imale lošiji kvalitet života u odnosu na muškarce. Veći broj noktiju zahvaćenih OM, bavljenje manuelnim zanimanjem, prisustvo drugih hroničnih oboljenja i udruženost OM šaka sa OM stopala značajno su uticali na smanjenje kvaliteta života procenjeno ONYCHO upitnikom...
The objectives of the present thesis were: 1) to examine possible risk factors related to fingernail and toenail onychomycosis (OM); 2) to compare the quality of life (QoL) between patients with fingernail and toenail OM; 3) to evaluate the health related QoL in patients with OM according to disease severity and the presence of comorbidity. Method: A total of 157 consecutive outpatients with OM and 196 outpatients with other skin diseases in which etiopathogenesis the examined risk factors doesn't have influence have been included in the study. A research was carried out from September 2009 to February 2012, in Belgrade, Serbia. Risk factors for OM were evaluated using the case-control study. The cross-sectional study was conducted to asses the QoL in patients with OM. In evaluating the impact of OM on the patients' QoL, we used: the Onychomycosis quality of life questionnaire (ONYCHO)–toenail and fingernail versions and a generic instrument, the Medical Outcomes Study Short Form-36 He
...
alth Survey (SF-36). Results: Risk factors independently associated with OM were older age (Odds ratio OR=1,022; 95% confidence interval CI=1,004–1,041); white-collar professions (OR=0,492; CI=0,259–0,934) and the presence of neurological diseases (OR=3,886; CI=1,384–10.912). Women and patients who were experiencing toenail OM for more than 2 years were reporting worse disease-specific HRQoL. The patients working in blue-collar occupations and patients with greater involvement of individual nails were more affected by OM regarding symptoms. QoL in the older patients (>70 years) and in the patients with chronic diseases was significantly more impaired as measured by SF- 36. Alcohol consumption was associated with higher QoL scores on the emotional and symptoms scales of ONYCHO. Spearman's correlation coefficients between SF-36 and ONYCHO scales for toenail OM ranged from 0.036 to 0.406. Women with fingernail OM had more impaired QoL than man. The larger number of the fingernails involved in OM, blue-collar professions, presence of chronic diseases and involvement of both fingernails and toenails in OM significantly influenced on impairment of QoL measured by ONYCHO. Spearman's correlation coefficients between SF-36 and ONYCHO scales for fingernail OM ranged from -0.020 to 0.456...
Faculty:
Универзитет у Београду, Медицински факултет
Date:
20-11-2013
Keywords:
Onihomikoza / Onychomycosis / faktori rizika / kvalitet života / risk factors / quality of life