Procena kvaliteta života bolesnika sa cirozom jetre
Quality of life in patients with liver cirrhosis
Author
Popović, Dušan Đ.
Mentor
Kovačević, Nada
Committee members
Pekmezović, Tatjana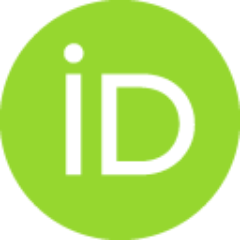 Krstić, Miodrag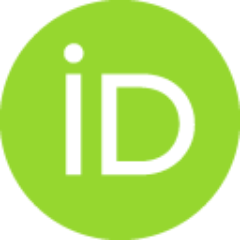 Ćulafić, Đorđe
Kisić-Tepavčević, Darija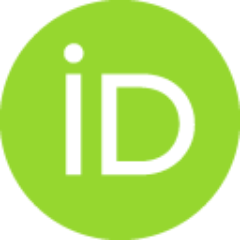 Abstract
Kvalitet života je snižen kod bolesnika sa cirozom jetre. Pacijenti sa ovom bolešću imaju veliki broj onesposobljujućih simptoma, što dovodi do redukcije kvaliteta života povezanog sa zdravljem (HRQoL) i blagostanja. U sprovođenim studijama, uglavnom je ispitivan uticaj etiologije i težine bolesti na HRQoL. Od sociodemografskih i kliničkih karakteristika evaluiran je uticaj pola, starosti, ascitesa, hepatične encefalopatije, depresije, anksioznosti i zamora. Podaci o uticaju: nivoa obrazovanja, zanimanja, zaposlenja, bračnog stanja, dece, konzumiranja alkohola, pušenja, dužine trajanja bolesti jetre i predhodnog gastrointestinalnog krvarenja, na HRQoL kod ovih pacijenata, su oskudni ili ne postoje. Takođe, relativni doprinos sociodemografskih, kliničkih i bihejvioralnih faktora u redukciji HRQoL, nije do kraja razjašnjen. Najčešće korišćen specifični upitnik za pacijente sa hroničnom bolešću jetre je CLDQ. Ovaj upitnik do sada nije validiran za upotrebu na srpskom jeziku. Ciljevi ovog
...
istraživanja su: validacija srpske verzije CLDQ upitnika; ispitivanje kvaliteta života bolesnika sa cirozom jetre SF-36 upitnikom i evaluaciju demografskih i kliničkih karakteristika u smislu potencijalnih prediktora kvaliteta života. Prikupljani su sociodemografski, klinički i laboratorijski podaci, pacijenata sa cirozom jetre. Kvalitet života je procenjivan SF-36 i CLDQ upitnicima. Bihejvioralne karakteristike su procenjivane HDRS, HARS i FSS skalama. Srpska verzija CLDQ upitnika ima relijabilnost, diskriminatornu, transkurturalnu i konvergentnu validnost, koja je u skladu sa literaturnim podacima. Konstruktorna validnost ovog upitnika je potvrdila šestofaktorsku strukturu CLDQ upitnika, uz delimično preklapanje sa originalnim domenima, i uvođenjem dva nova domena i to "Spavanje" i "Ishrana", od kojih se "Ishrana" prvi put pojavljuje u literaturi. Na pojedine domene kvaliteta života utiču: pol, starost, nivo obrazovanja, zaposlenje, bračno stanje, težina bolesti, ascites i hepatična encefalopatija, pojedini laboratorijski parametri, skor depresije, anksioznosti i zamora. Prediktori fizičke komponente kvaliteta života su: pol, koncentracija uree u serumu, depresija i zamor, dok su prediktori mentalne komponente ascites, urea, depresija i zamor. Prediktori kvaliteta života, određivanog CLDQ upitnikom su: encefalopatija, urea, depresija i zamor...
The Quality of life is decreased in patients with liver cirrhosis. Patients with this disease have a numerous disabling problems which leading to a reduced health related quality of life (HRQoL) and well-being. Most studies were based on the importance of etiology and disease severity on HRQoL. From the socio-demographic and clinical characteristics most often evaluated the effects of gender, age, ascites, hepatic encephalopathy, depression, anxiety and fatigue. Information about the importance of numerous factors (education level, occupations, employment and marital status, children status, alcohol consumption, smoking, duration of liver disease and previous gastrointestinal bleeding) on the HRQoL, are scarce or do not exist. Also, the relative contribution of socio-demographic, clinical, and behavioral factors in the reduction of HRQoL is not clear. CLDQ is commonly used specific questionnaire for patients with chronic liver disease. This questionnaire has not been validated for use
...
in the Serbian language. The objectives of this research are: validation of Serbian version CLDQ questionnaires; testing the quality of life in patients with cirrhosis of the liver with the SF-36 questionnaire and evaluation of socio-demographic and clinical characteristics as potential predictors of quality of life. We collected clinical, socio-demographic and laboratory data, in patients with liver cirrhosis. Quality of life was assessed by SF-36 and CLDQ questionnaires. Behavioral characteristics were evaluated by HDRS, HARS and FSS scales. Serbian version CLDQ questionnaire has the reliability, discriminatory, transcurtural and convergent validity, which is consistent with previously published data. Constructory validity of the CLDQ questionnaire was confirmed original six-factors structure, with partially overlapping with the original domain, and the addition of two domains and the "Sleep" and "Nutrition", of which "Nutrition" for the first time in the literature. Some domains of quality of life, were significantlly affected by following factors: gender, age, education level, employment status, marital status, severity of the disease, ascites, hepatic encephalopathy, a some laboratory parameters, scores of depression, anxiety and fatigue...
Faculty:
Универзитет у Београду, Медицински факултет
Date:
20-11-2013
Keywords:
kvalitet života povezanog sa zdravlje / health related quality of life / validacija / kulturološka adaptacija / CLDQ / ciroza jetre / validation / cultural adaptation / CLDQ / liver cirrhosis