Uticaj subinhibitornih koncentracija antibiotika na formiranje biofilma i vezivanje za komponente matriksa invazivnih i neinvazivnih izolata beta hemolitičkog streptokoka grupe A
Influence of the subinhibitory concentration of antibiotics to biofilm production and adherence to matrix proteins of invasiveand noninvasive isolates of group a beta-hemolytic streptococcus
Author
Šmitran, Aleksandra M.
Mentor
Ranin, Lazar
Committee members
Jovanović, Tanja
Vučković-Opavski, Nataša
Milenković, Marina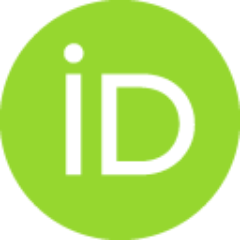 Abstract
Infekcije izazvane bakterijama koje produkuju biofilm su jedan od najaktuelnijih problema u bakteriologiji. Biofilm je način odbrane bakterija od djelovanja antibiotika i imunskog sistema domaćina. Terapija infekcija izazvanih biofilmom je uglavnom neuspješna, jer su za eradikaciju biofilma potrebne visoke koncentracije antibiotika koje bi bile izuzetno toksične po domaćina. Zbog neodgovarajuće i neuspješne terapije, bilo bi veoma značajno otkriti faktore i uslove sredine koji dovode do nastanka biofilma ili ga čak i indukuju. Streptococcus pyogenes ili streptokok grupe A (GAS) je jedan od najučestalijih humanih patogena, koji izaziva širok spektar oboljenja, koje se na osnovu patogenetskih mehanizama nastanka mogu podijeliti na piogene infekcije, toksemične infekcije i poststreptokokne sekvele. Ovako širok spektar oboljenja GAS može da zahvali mnogobrojnim faktorima virulencije. Sposobnost formiranja biofilma kao dodatnog faktora virulencije je još uvijek nedovoljno ispitana za GAS, i
...
ako je biofilm kao značajan faktor virulencije potvrđen kod mnogobrojnih bakterija. Početni i najvažniji korak u formiranju biofilma je adherencija za supstrat, bilo da su u pitanju adherencija za ćelije domaćina ili za vještačke materijale. Streptococcus pyogenes raspolaže sa znatnim brojem adhezina koji mu omogućavaju adherenciju za različite humane ćelije. Najveći značaj adherencije je u pripajanju za ćelije domaćina, agregaciji blisko postavljenih bakterija, stvaranju signala za prelazak u kolektivni način života, pri kojem bakterije dobijaju zaštitni matriksni omotač, koji u planktonskom načinu života ne postoji, a koji je odgovoran za većinu odbrambenih mehanizama kojima bakterije u biofilmu izbjegavaju eradikaciju sa mjesta infekcije. Smatra se da produkcija biofilma omogućava in vitro osjetljivim sojevima rezistenciju na antibiotike i dovodi do terapijskog neuspjeha. Uočeno je da su bolji produktori neinvazivni sojevi različitih vrsta streptokoka u odnosu na invazivne sojeve, kao i da su GAS sojevi osjetljivi na eritromicin bolji produktori u odnosu na eritromicin rezistentne sojeve. Takođe, pretpostavlja se da streptokokno kliconoštvo najvjerovatnije nastaje prodorom bakterija u epitelne ćelije ili stvaranjem biofilma u kriptama tonzila...
Biofilms have been increasingly recognized as being important in human disease. Problems associated with human biofilm infections result from two distinct characteristics of all biofilms. First, biofilms are highly resistant to immune killing and clearance, and to treatment with antimicrobial agents. Second, protected biofilms might be capable of shedding individual bacteria and sloughed pieces of biofilm into surrounding tissues and the circulatory system. Such shed cells might be responsible for acute illness, which might recur despite vigorous antimicrobial treatments. So, it is important to establish factor that induce biofilm production. Group A Streptococcus (GAS) is a beta-hemolytic, Gram- positive human pathogen capable of causing a wide variety of human disease ranging from noninvasive diseases, such as pharyngitis and impetigo, to more severe, invasive infections, including necrotizing fasciitis, sepsis, and toxic shock-like syndrome. A large number of secreted or cell-attach
...
ed virulence factors expressed by this microorganism have been investigated so far. Recent observations suggesting that biofilm may also have a role in S. pyogenes infections have been reported. First and most important step in biofilm production is adherence to biotic and abiotic surfaces. After successful adherence, bacteria aggregate and get quorum signal for biofilm formation, sessile cells secreted exopolysaccharide matrix that protect bacteria as shield from surroundings effects. The nature of biofilm structure and the physiological attributes of biofilm organisms confer an inherent resistance to antimicrobial agents. Although no strain of GAS that is resistant to penicillin in vitro has been identified in clinical laboratories using current susceptibility methods, treatment failure rates of up to one-third have been observed in clinical practice. Ogava et al. proposed that biofilm formation or internalization into epithelial cells enable Streptococcus pyogenes to establish pharyngeal carriage in patients with pharyngitis. However, little is known about whether the ability to form biofilm is a characteristic of all group A streptococcal strains and is there relationship between biofilm formation and clinical source of isolates...
Faculty:
Универзитет у Београду, Медицински факултет
Date:
22-11-2013
Keywords:
Streptococcus pyogenes / Streptococcus pyogenes / adherencija / hidrofobnost / biofilm / subinhibitorne koncentracije antibiotika / adherence / hydrophobicity / biofilm / subinhibitory concentration of antibiotics