Uticaj dužine trajanja odvojenosti makule kod ablacije retine na vidnu oštrinubolesnika operisanih klasičnom metodom
The influence of duration of macular detachment in rhegmatogenous retinal detachment on postoperative visual acuity in patiens operated with scleral buckle surgery
Author
Kovačević, Igor M.
Mentor
Stefanović, Ivan
Committee members
Milenković, Svetislav
Stojković, Milenko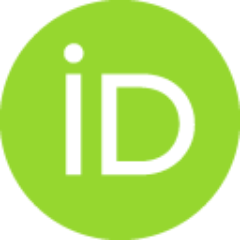 Veselinović, Dragan

Abstract
Cilj: Analizirati rezultate operacije ablacije retine (AR) klasičnom metodom kod nekomplikovanih AR sa zahvaćenom makulom. Metod: Prospektivna studija obuhvata bolesnike sa AR sa zahvaćenom makulom, koji su operisani klasičnom metodom, u periodu od godinu dana (2011) u referentnom centru za vitreoretinalnu hirurgiju, Klinika za očne bolesti, Klinički Centar Srbije (KCS), Beograd, Srbija. Resultati: Ukupno 168 bolesnika (prosečne starosti 58.2±13.9 godina) sa AR sa zahvaćenom makulom je bilo uključeno u studiju. Anatomski uspeh je bio postignut kod 90.5% bolesnika, češće kod postojanja jedne rupture retine (p=0.040), providnog sočiva (p=0.041) i bez prisustva preoperativnog PVR-a (p<0.001). Dužina trajanja odvojenosti makule (Duration of macular detachment - DMD) i ranija trauma oka, nisu uticali na anatomski uspeh operacije. Najbolji funkcionalni rezultati dobijeni su kad je operacija izvršena u prvih sedam dana od nastanka ablacije makule u poređenju sa kasnije operisanim (p<0.001) be
...
z razlike u dobijenim postoperativnim vidnim oštrinama unutar ovog perioda. Refrakcija oka nema uticaja na funkcionalni rezultat. Pacijenti starosti od 50-60 godina postižu najbolji anatomski uspeh operacije, dok funkcionalni uspeh opada sa godinama starosti. Zaključak: Operacija AR klasičnom metodom je efikasna hirurška procedura za nekomplikovane slučajeve AR. Najbolji rezultati se dobijaju kada se operacija izvrši u prvih sedam dana od nastanka ablacije makule.
Objective: To analyze the results of scleral buckling (SB) for the repair of uncomplicated macula-off retinal detachment (RD). Methods: A prospective observational study of consecutive patients that underwent SB for macula-off RD was conducted in a one year period (2011) at the single referral centre for vitreoretinal surgery in Serbia. Results: A total of 168 consecutive patients (mean age 58.2±13.9 years) with macula-off RD were included in the study. Anatomical success was achieved in 90.5% and was more often in cases with a single retinal break (p=0.040), transparent lens (p=0.041) and without PVR (p<0.001). Duration of macular detachment (DMD) and previous ocular trauma did not affect the anatomical result. However, the best functional results were achieved if surgery was performed within seven days of macular detachment compared to surgery at all later times (p<0.001) with no difference in postoperative visual acuity during this period. Refraction of the eye did not influence the
...
functional result. Patients aged 50-60 years were most likely to achieve the best anatomical outcome, but functional results decreased with age. Conclusions: SB is an efficacious surgical procedure for uncomplicated RD cases. The best results are achieved if the operation is performed within the first seven days of DMD.
Faculty:
Универзитет у Београду, Медицински факултет
Date:
26-06-2013
Keywords:
ablacija retine / retinal detachment / operacija ablacije retine klasičnom metodom / dužina trajanja odvojenosti makule / vidna oštrina / scleral buckling / duration of macular detachment / visual acuity
Related items
Showing items related by title, author, creator and subject.
Кнези, Никола

(Универзитет у Новом Саду, Медицински факултет,

06-12-2022

)

Cekić, Sonja P.

(Универзитет у Нишу, Медицински факултет,

13-03-2015

)

Potić, Jelena

(Универзитет у Београду, Медицински факултет,

28-11-2018

)