Dijagnostički i prognostički značaj procene koronarne rezerve protoka određene transtorakalnom Doppler ehokardiografijom kod bolesnika sa urađenom koronarnom angiografijom pomoću kompjuterizovane tomografije
Diagnostic and prognostic value of coronary flow reserve determined by transthoracic Doppler echocardiography in patients with previously performed multi-slice computed tomography
Author
Mladenović, Zorica T.
Mentor
Đorđević-Dikić, Ana
Committee members
Šobić-Šaranović, Dragana
Beleslin, Branko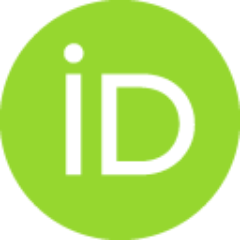 Matić, Danica

Abstract
Cilj: Koronarna angiografija pomoću kompjuterizovane tomografije (MSCT) omogućava uvid u morfološke karakteristike koronarne okluzivne bolesti, ali sa otežanom preciznom kvantifikacijom aterosklerotskih lezija. Transtorakalna Doppler ehokardiografija (TTDE) procenjuje funkcionalni značaj aterosklerotskih lezija. Tokom studije smo pokušali da procenimo aditivni dijagnostički i prognostički značaj koronarne rezerve protoka (CFR) određene putem TTDE kod bolesnika sa prethodno detektovanim aterosklerotskim lezijama putem MSCT na prednje descedentoj arteriji (LAD) i desnoj koronaroj arteriji (RCA), koristeći invazivnu koronarografiju (IK) kao referenti metod. Metode: Prospektivna studija je obuhvatila 84 bolesnika, u stabilnom kardijalnom statusu, sa prethodno verfikovanim koronarnim stenozama na LAD i/ili RCA putem MSCT. TTDE procena CFR-a sa adenozinom je izvršena na LAD (n=75); RCA (n=61), ukupno 136 arterija, IK je sprovedena kod svih bolesnika 24 do 48 sati posle TTDE-CFR-a. Rezultati:
...
Analiza Cochran Q testom je uočila statistički značajnu razliku između tehnika pri detekciji signifikantnih stenoza na LAD i RCA (p<0.01), analiza između pojedinačnih tehnika je pokazala značajnu razliku između MSCT-a i C FR-a (p<0.05), MSCT-a i IK (p<0.01), dok između CFR-a i I K n ije detektovana značajna razlika (p>0.05). MSCT je imala senzitivnost za LAD:88.00%; RCA:86.21, specifičnost LAD:57.63%; RCA:69.10%, pozitivna LAD:46.81%; RCA:59.52% i negativna predikativna vrednost LAD:91.19%; RCA:90.48%, dijagnostička pouzdanost LAD:66.67%; RCA:75.00% pri detekciji signifikatnih stenoza...
Purpose: Multi-slice computed coronary angiography (MSCT) provides morphological information about coronary artery disease, but precise quantification of stenosis remains difficult. Transthoracic color Doppler Echocardiography (TDE) gives insight into the functional significance of coronary stenosis. We have tried to assess the additive diagnostic and prognostic value of coronary flow reserve (CFR) determined by TDE over MSCT in prediction of significant stenosis on the left anterior descending artery (LAD) and right coronary artery (RCA) using invasive coronary angiography (ICA) as reference method. Methods: This prospective study included 84 patients, in stable cardiac status, with previously detected atherosclerotic lesions on LAD and/or RCA by MSCT. CFR assessment by TDE with adenosine was obtained in LAD (n=75); RCA (n=61), resulting in 136 vessels for analysis. ICA was preformed to all 24 to 48 hours after CFR. Results: Cochrans Q test found a significant statistical difference b
...
etween these techniques in detection of a significant stenosis on LAD and RCA (p<0.01), further analyzes revealed a significant difference between MSCT and CFR (p<0.05), MSCT and ICA (p<0.01), while between CFR and ICA we didn't find a significant difference (p>0.05). MSCT had sensitivity LAD:88.00%; RCA:86.21, specificity LAD:57.63%; RCA:69.10%, positive LAD:46.81%; RCA:59.52% and negative predictive value LAD:91.19%; RCA:90.48%, diagnostic accuracy LAD:66.67%; RCA:75.00% in detection of significant stenosis. When the results of both methods were agreed diagnostic accuracy was improved LAD 97.33%; RCA 90.00%.
Faculty:
Универзитет у Београду, Медицински факултет
Date:
01-04-2013
Keywords:
neinvazivna dijagnostika / non invasive diagnostic / koronarna okluzivna bolest / koronarna rezerva protoka / Koronarna angiografija pomoću kompjuterizovane tomografije / coronary artery disease / coronary flow reserve / multi-slice computed coronary angiography