Značaj određivanja mikrosatelitne nestabilnosti kao genetskog markera u kolorektalnom karcinomu
Importance of microsatellite instability determination as genetic marker in colorectal cancer
Author
Marković, Srđan T.
Mentor
Krivokapić, Zoran
Committee members
Tatić, Svetislav
Damjanović, Svetozar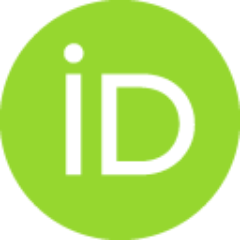 Stojšić, Zorica
Jojić, Njegica

Abstract
UVOD: Nastanak i klinički tok kolorektalnog karcinoma (CRC) rezultat je mnogobrojnih genetskih faktora i faktora sredine, i njihovih interakcija. Mikrosatelitna nestabilnost (MSI) je genetski marker koji se koristi u dijagnostici Lynch sindroma. U sporadičnim formama CRC proučava se prognostički značaj ovog molekularnog fenomena. CILJ: Ispitivanje prognostičkog značaja mikrosatelitne nestabilnosti kao genetskog markera u CRC, kliničkih i patohistoloških parametara koji ukazuju na MSI u CRC. METOD: U istraživanje je uključeno 150 pacijenata muškog i ženskog pola sa kolorektalnim karcinomom koji su hospitalizovani radi operativnog lečenja na Klinici za digestivnu hirurgiju, Kliničkog Centra Srbije od 2006. do 2010. godine. U operativnom uzorku testirana je MSI, Pentaplex PCR metodom sa pet obeleženih mononukleotidnih markera (BAT25, BAT26, NR-21, NR-22 i NR-24). Grupu je podeljena na osnovu MSI statusa: MSI-H grupa (nestabilnost u više od tri markera) i MSS/L grupa (nestabilnost u manje
...
od tri markera). Klinički i patohistološki parametri korelisani su između grupa. Pacijenti su praćeni u smislu pojave lokalnog ili udaljenog recidiva ili do smrtnog ishoda do septembra 2012. godine. REZULTATI: U MSI-H grupi bilo je 18 pacijenata, dok je u MSS/L grupi bilo 132 pacijenta. Uni i multivarijanti logistički regresioni modeli su pokazali da tumori lokalizovani u desnom kolonu sa izraženijom mucinskom produkcijom, slaba diferentovanost i ispunjenost bar jednog revidiranog Bethesda kriterijuma predstavljaju najznačajnije prediktivne parametre za MSI. Postoji značajna statistička razlika u DFS (period bez znakova recidiva bolesti; engl. disease free survival) između MSI-H i MSS/L grupa (Kaplan Meir test; p=0,048, log rank). Nije bilo statistički značajne razlike u celokupnom i bolest-specifičnom preživljavanju između grupa. ZAKLJUČAK: Mikrosatelitna nestabilnost je detektovana u 12% bolesnika sa kolorektalnim karcinomom. Kliničke i patohistološke karakteristike tumora koje ukazuju na MSI-H fenotip su lokalizacija u desnom kolonu, mucinska produkcija, slabija diferentovanost. Mikrosatelitna nestabilnost predstavlja prognostički faktor koji je povezan sa manjom stopom pojave recidiva (lokalnih ili udaljenih metastaza) kod pacijenata sa kolorektalnih karcinoma u I, II i III stadijumu bolesti, ali ne utiče na bolest-specifično i celokupno preživljavanje pacijenata sa CRC.
INTRODUCTION: Colorectal cancer (CRC) is the result of interaction between numerous genetic and environmental factors. Microsatellite instability (MSI) is a genetic marker that can be useful in the diagnosis of Lynch syndrome and may have a prognostic significance in sporadic colorectal cancer. OBJECTIVE: The aim of present study was to test the prognostic significance of microsatellite instability as genetic marker in CRC, to examine the clinical and histological parameters that indicate on MSI in CRC. METHOD: The study included 150 patients with colorectal cancer, who were hospitalized for surgical treatment at the Department of Digestive Surgery, Clinical Center of Serbia since 2006. to 2010. CRC samples were tested for MSI by Pentaplex PCR with five mononucleotide, microsatellite markers (BAT25, BAT26, NR-21, NR-22 and NR-24). The group was divided acording to the MSI status: MSI-H group (instability in more than three markers) and MSS/L group (instability in less than three marker
...
s). Clinical and histopathological parameters were correlated between the groups. Patients were followed up for possible local or distant disease recurrence or up to death to September 2012. RESULTS: 18 patients had MSI-H CRC, and they represented MSI-H group while in the MSS/L group comprised of the remaining 132 patients. Uni and multivariate logistic regression models showed that primary lesions located in the right colon with prominent mucin production, poor differentiation, and the fulfillment of at least one of the revised Bethesda criteria were the most important predictive parameters for MSI. There was a statistically significant difference in DFS (period without any recurrence; Disease Free Survival) between MSI-H and MSS/L group (Kaplan Meir test, p = 0.048, log rank). There was no statistically significant difference in overall and disease-specific survival between groups. CONCLUSION: Microsatellite instability was detected in 12% of patients with colorectal cancer. Clinical and pathological characteristics of CRC that show MSI-H phenotype are localization the right colon, prominent mucin production and poor differentiation. MSI represents a prognostic factor associated with a lower rate of recurrence (local or distant metastases) in patients with colorectal cancer in the first, second and third stage of the disease, but does not affect the disease-specific and overall survival in patients with CRC.
Faculty:
Универзитет у Београду, Медицински факултет
Date:
15-04-2013
Keywords:
kolorektalni karcinom / colorectal cancer / mikrosatelitna nestabilnost / genetski marker / preživljavanje / PCR / microsatellite instability / genetic marker / survival / PCR