Efikasnost neinvazivnih metoda za procenu uticaja autoimunog obolenja štitaste žlezde majke na fetus
Efficacy of non invasive diagnostic procedures in evaluation of maternal autoimmune thyreoiditis effect on the fetus
Author
Gudović, Aleksandra M.
Mentor
Spremović-Rađenović, Svetlana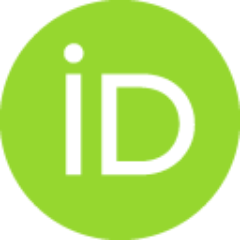 Committee members
Lazović, Gordana
Popović-Brkić, Vera
Cvetković, Miloš

Abstract
Kod fetusa majki sa autoimunim obolenjem štitaste žlezde povećava se rizik za razvoj hipo ili hipertireoze ploda, zbog prolaska antitiroidnih antitela i tireosupresivnih lekova kroz posteljicu. Cilj studije: Primarni ciljevi studije su: korelacija antitiroidnih antitela majke i fetusa sa ultrazvučno procenjenom veličinom štitaste žlezde fetusa i sa slobodnim tiroksinom fetusa (fT4); procena karakteristika ultrazvuka štitaste žlezde fetusa kao dijagnostičkog testa za otkrivanje izmenjenih vrednosti fT4 fetusa kod majki sa autoimunom bolešću štitatse žlezde. Sekundarni ciljevi su ispitivanje povezanosti fT4 fetusa majki sa autoimunimobolenjem štitaste žlezde, sa ultrazvučnim biometrijskim parametrima, terapijskom dozom leka koji uzima majka zbog obolenja štitaste žlezde i sa hormonima štitaste žlezde majke. Pacijenti i metod: Ispitivanje je sprovedeno prospektivnim praćenjem 51 trudnice sa autoimunim obolenjem štitaste žlezde, 20 u grupi obolelih od hipertereoze i 31 u grupi obolelih od
...
hipotireoze. Kontrolnu grupu je činilo 20 zdravih trudnica. Hormoni štitaste žlezde i antitiroidna antitela majke i ploda odreñivani su iz uzoraka krvi dobijenih venepunkcijom kod majke i kordocentezom kod ploda, izmeñu 26-e i 30-e nedelje gestacije: fT4, tireostimulišući hormon (TSH), koncentracija antitiroidnih antitela (antitireoperoksidazna-anti TPO i antitela na receptor za tireostimulišući hormon- TRAK). Istovremeno je urañena ultrazvučna procena veličine štitaste žlezde, rasta i morfologije ploda. Podaci su obrañeni statistički, uz pomoć softverskog paketa SPSS 15.0. Rezultati: U grupi žena obolelih od hipertireoze 40% fetusa imalo je povećane fT4 u krvi. U grupi žena obolelih od hipotireoze, povećane vrednosti fT4 imalo je 48.4%, a snižene vrednosti fT4 je imalo 3.2% fetusa. Antitiroidna antitela majke i antitiroidna antitela ploda bila su u jasnoj, pozitivnoj korelaciji. Anti TPO majke i ploda korelirala su statistički visoko značajno sa standardizovanim vrednostima fT4 ploda (Spearman-ov koeficijent korelacije: majka: 0,396, p=0,004 i plod: 0,466, p=0,001). Prosečne koncentracije anti TPO i majke i ploda značajno su se razlikovala kod fetusa sa normalnim i izmenjenim obimom štitaste žlezde (kod normalnog obima štitaste žlezde ploda/ kod povećanog obima/ kod smanjenog obima: anti TPO kod majke su: 119 ± 247 vs 377 ± 506 vs 376± 422; Kruskal- Wallis: 10,726, p= 0.005, a kod ploda su: anti TPO 43,98 ± 63,99 vs 140,48 ± 136,99 vs 85,49 ± 88,42; ANOVA, F= 5,567, p<0,05). Kada su anti TPO majke u opsegu referentnih vrednosti, 100% fetusa je imalo normalan obim štitaste žlezde i svi su imali normalne vrednosti fT4...
Maternal autoimmune thyroid disease increases the incidence of foetal hypo and hyperthyreosis due to antithyroid antibodies and thyroid suppressive drugs passage through the placenta. Aim of the study: Primary aims: Correlation between antithyroid antibodies level in mothers and foetal serum with ultrasound estimation of foetal thyroid size and free thyroxin (fT4) in foetal blood; ultrasound morphology of foetal thyroid as diagnostic tool in estimation of foetal fT4 values. Secondary aims: to investigate correlation between foetal fT4 with ultrasonographic foetal biometry, therapeutical drug dosage used to treat maternal thyroid disease, and maternal thyroid status. Patients and methods: The study was conducted as a prospective follow up of 51 pregnants with autoimmune thyroid disease, 20 patients hyperthyroid, and 31 hypothyroid. Control group was consisted of 20 healthy pregnancies. Thyroid hormones and anti thyroid antibodies values were measured from blood sampled from mothers and
...
from umbilical cord in foetuses, between 26-30 weeks of gestation. These included: fT4, TSH, antithyriod antibodies (anti thyreoperoxidase At-TPO, TSH receptor antibody-TRAK). At the same ultrasound estimation of foetal thyroid volume, foetal growth and morphology were assessed. The data were statistically analyzed using SPSS 15.0. Results: 40 % of foetuses in hyperthyreotic pregnancies were found with increased fT4 in cord blood. 48,4% foetuses from hypothireotic pregnancies were found to have increased fT4, and 3,2% were found to have decreased fT4 in cord blood. Maternal and foetal antithyroid antibodies were in obvious positive correlation. Maternal and foetal anti TPO correlated highly significant with standardized values of foetal fT4 (Spearman correlation coefficient: mother 0,396, p=0,004, foetus 0,466, p=0,001). Mean concentration of anti TPO in mother and foetus significantly differed in foetuses with normal and impaired foetal thyroid size (normal foetal thyroid size/increased foetal thyroid size/decreased foetal thyroid size: maternal anti TPO: 119 ± 247 vs 377 ± 506 vs 376± 422; Kruskal- Wallis: 10,726, p=0.005, foetal anti TPO: anti TPO 43,98 ± 63,99 vs 140,48 ± 136,99 vs 85,49 ± 88,42; ANOVA, F= 5,567, p<0,05). In maternal anti TPO within normal range, all foetuses were found with normal thyroid size and normal fT4...
Faculty:
Универзитет у Београду, Медицински факултет
Date:
21-06-2013
Keywords:
trudnoća / pregnancy / antitiroidna antitela / ultrazvuk štitaste žlezde ploda / fT4 ploda / antithyroid antibodies / fetal thyroid ultrasound / fetal fT4