Dejstvo mTOR inhibitora everolimusa na aktivnosti NF-kB, inflamaciju i ishod ishemijsko/reperfuzionog oštećenja bubrega kod miševa
The effect of mTOR inhibitor everolimus on NF-kB activity, inflammation and outcome of kidney ischemia/reperfusion injury in mice
Author
Kezić, Aleksandra V.
Mentor
Ležaić, Višnja
Committee members
Thaiss, Friedrich
Bajčetić, Milica
Marković, Miloš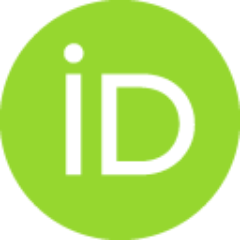 Đukanović, Ljubica

Abstract
Ishemijsko-reperfuziono (I/R) oštećenje bubrega klinički se manifestuje akutnom bubrežnom insuficijencijom. Javlja se u mnogim patološkim stanjima meĎu kojima je i transplantacija bubrega nakon koje I/R oštećenje produžava period nefunkcionisanja grafta. Dva glavna procesa u patogenezi I/R oštećenja bubrega su apoptoza/nekroza i inflamacija. Jedan od glavnih medijatora inflamacije je NF-kB. Oporavak bubrežne funkcije nakon I/R ostećenja zavisi od brzine regeneracije tubularnih epitelnih ćelija u kojoj aktivacija mTOR puta ima važnu ulogu. Kliničke studije su pokazale odloženu funkcija grafta pacijenata lečenih mTOR inhibitorom rapamicinom nakon transplantacije bubrega, dok je kod pacova tretiranih rapamicinom i podvrgnutih I/R oštećenju bubrega naĎena povećana apoptoza i odložena regeneracija tubularih epitelnih ćelija sa odloženim oporavkom bubrežne funkcije. Cilj ovog istraživanja je bio da se ispita uticaj mTOR inhibitora everolimusa na tok i ishod I/R oštećenja bubrega miševa, kao
...
i efekat imunomodulatornog svojstva everolimusa na razvoj inflamacije u bubrezima nakon I/R oštećenja ispitijući istovremeno aktivnost NFkB. I/R oštećenje izazivano je postavljanjem atraumatskih klema na vaskularne peteljke oba bubrega miševa soja C57 BL/6N u trajanju od 45 min. Eksperimentalne životinje podvrgnute I/R oštećenju bile su podeljene na grupu netretiranih i grupu životinja tretiranih everolimusom. Po sedam životinja iz svake grupe žrtvovano je nakon 30 min, 1 h, 2 h, 6 h, 12 h i jednog dana, dva dana, tri dana i sedam dana od trenutka započinjanja reperfuzije. Everolimus je aplikovan životinjama jednom dnevno subkutano u dozi od 0,25mg/kg telesne težine. Prvo doza everolimusa davana je 24 h pre izazivanja I/R oštećenja bubrega. U momentu žrtvovanja uzorkovana je krv za odreĎivanje uree i kreatinina i tkivo bubrega za PAS bojenje i bojenje na F4/80 i CD3 markere, spektrofotometrijsko odreĎivanje aktivnosti enzima antioksidacione zaštite kao i za odreĎivanje proinflamatornih i antiinflamatornih citokina, hem oksigenaze- 1 (HO-1) i komponenti NF-κB familije transkripcionih faktora primenom kvantitativnog PCR-a, Western blota i EMSA metoda...
Kidney ischemia/reperfusion (I/R) injury is clinically manifested by acute renal failure and is found in a numerous pathological conditions including kidney transplantation as one of very important, since I/R injury causes delayed graft function (DGF). Two key features of I/R injury are apoptosis/necrosis and inflammation. One of the most important mediators of inflammation is NF-kB. The recovery of renal function after I/R injury depends on tubular epithelial cell regeneration in which mTOR pathway activation plays an important role. Clinical studies reported increasing number of DGF in the patients who were treated by mTOR inhibitor rapamycin after kidney transplantation, while rapamycin treatment in a rat model of kidney I/R injury increased tubular epithelial cells apoptosis and delayed tubular epithelial cell regeneration and recovery of kidney function. The aim of this study was to investigate the influence of mTOR inhibitor everolimus on course and outcome of kidney I/R injury,
...
and also the effect of immunomodulatory properties of everolimus on kidney inflammation after I/R injury investigating contemporary NF-kB activity. I/R injury was induced in C57 BL/6N mice by occlusion of both renal pedicles with microvascular clamps for 45 minutes. Mice subjected to I/R injury were divided in two experimental groups, a group of non-treated and group of everolimus-treated animals. Seven animals in each group and each time point were sacrificed at the following time points: T = 30 min, 1 h, 2 h, 6 h, 12 h, 1, 2, 3 and 7 days after IRI induction. Everolimus was administered subcutaneously in a dose of 0.25mg/kg b.w. once daily, starting one day before I/R injury induction. At the moment of sacrifice the blood for BUN and creatinine determination was taken. Part of kidney tissue was used for PAS method and immunohistochemistry staining of F4/80 and CD3 markers. In other parts of kidney tissue the activity of enzymes of anti-oxidative defense was determined using spectrophotometry as proinflammatory and anti-inflammatory cytokines, heme oxygenase- 1 (HO-1) and proteins belonging NF-κB transcription family using real time PCR, Western blot and EMSA...
Faculty:
Универзитет у Београду, Медицински факултет
Date:
01-07-2013
Keywords:
ishemijsko/reperfuziono oštećenje / ischemia/reperfusion injury / mTOR inhibitor / everolimus / inflamacija / hemokini / NF-κB / mTOR inhibitor / everolimus / inflamamation / chemokines / NF-κB