Studija genetske osnove primarnih distonija u populaciji Srbije
Study of the genetic basis of dystonia in Serbian population
Author
Dobričić, Valerija S.
Mentor
Novaković, Ivana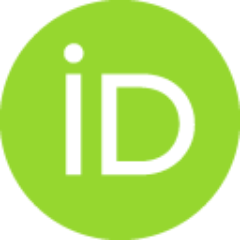 Committee members
Kostić, Vladimir
Svetel, Marina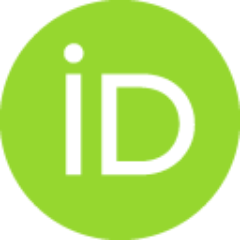 Pekmezović, Tatjana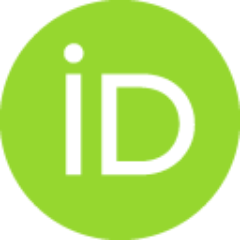 Romac, Stanka

Abstract
Uvod: Distonije pripadaju grupi poremećaja pokreta i karakterišu se nevoljnim uvrtanjem, repetitivnim pokretima ili zauzimanjem abnormalnog položaja delova tela, uključujući i trup. Procenjeno je da je prevalencija distonija barem 10 na 100 000 osoba. Postoji više klasifikacija distonija. Etiološka klasifikacija podrazumeva postojanje primarnih (idiopatskih) distonija gde je distonija jedini simptom bolesti i sekundarnih (simptomatskih) distonije gde je distonija samo jedan od simptoma bolesti i izazvane su različitim poznatim uzrocima (npr. trauma, lekovi/toksini, moždani udar). U grupu primarnih distonija svrstavaju se i distonija-plus sindromi za koje je karakteristično da se pored distonije, koja je glavni simptom, javlja i još neki simptom iz grupe poremećaja pokreta. Najnovija klasifikacija distonija je molekularna klasifikacija. Ona je izvršena prema genskim lokusima vezanim za određene tipove distonija. Do sada je okarakterisano najmanje dvadeset monogenskih distonija (lokusi D
...
YT1–DYT21; pri čemu je DYT14=DYT5a i DYT9=DYT18), od kojih je za jedanaest identifikovan i gen koji je odgovoran za pojavu bolesti. Od ovih jedanaest monogenskih distonija, osam se nasleđuje autozomno dominantno (TOR1A/DYT1, GCH1/DYT5a, THAP1/DYT6, PNKD/MR- 1/DYT8, PRRT2/DYT10, SGCE/DYT11, ATP1A3/DYT12 i SLC2A1/DYT18), dve autozomno recesivno (TH/DYT5b i PRKRA/DYT16) i jedna X-vezano recesivno (TAF1/DYT3). Na osnovu podataka iz literature, dosadašnje kličke prakse i epidemioloških podataka pokazalo se da se kod pacijenata obolelih od primarne distonije najčešće radi o DYT1, DYT5a, DYT6, DYT8, DYT11 ili DYT18. Cilj: Ovo istraživanje je imalo za cilj utvrđivanje učestalosti i spektra mutacija u genima DYT1, DYT5a, DYT6, DYT8, DYT11 i DYT18 kod bolesnika sa primarnom distonijom u populaciji Srbije. Zatim, ispitivanje potencijalnih korelacija između genotipa i fenotipa kod pacijenata kod kojih su detektovane mutacije i utvrđivanje da li je na osnovu dobijenih rezultata moguće formirati šemu za genetsko testiranje distonija u našoj populaciji...
Background: Dystonia is a movement disorder characterized by involuntary twisting, repetitive movements, and abnormal postures. It has been estimated that the prevalence of dystonia is 10/100 000. There are several types of dystonia classification. If dystonia is classified by etiology, it is dichotomized into primary (idiopathic) and secondary (symptomatic) forms. Primary refers to that form of dystonia where there are no additional neurological features, while secondary refers to that form of dystonia where dystonia is one of the symptoms and it is caused by a variety of known causes (e.g. trauma, medications/toxins, and stroke). Dystonia plus syndromes also belong to the primary dystonia, and they are characterized by dystonia as the main symptom accompanied by some additional movement disorder symptom(s). A molecular classification schema is the latest type of dystonia classification. It is based on genetic loci associated with certain types of dystonia. To date, 20 different monog
...
enic forms of dystonia have been described (DYT1 to DYT21; with DYT14 = DYT5 and DYT9=DYT18), and 11 genes in which mutations cause dystonia have been identified. Eight monogenic forms are inherited as autosomal dominant (TOR1A/DYT1, GCH1/DYT5a, THAP1/DYT6, PNKD/MR-1/DYT8, PRRT2/DYT10, SGCE/DYT11, ATP1A3/DYT12 and SLC2A1/DYT18), two as autosomal recessive (TH/DYT5b and PRKRA/DYT16) and one as an X-linked recessive (TAF1/DYT3) trait. According to data from the literature, previous clinical praxis and epidemiological data, it has been shown that DYT1, DYT5a, DYT6, DYT8, DYT11 or DYT18 are the most frequent types of dystonia in primary dystonia cases. Aim: This study was aimed to determine the frequency of mutations and the mutation spectrum in DYT1, DYT5a, DYT6, DYT8, DYT11 and DYT18 genes in Serbian primary dystonia patients. Another aim of this study was to examine the genotypephenotype correlations in patients positive for mutations and to propose a testing scheme for dystonia in Serbian population...
Faculty:
Универзитет у Београду, Медицински факултет
Date:
03-04-2013
Keywords:
distonija / dystonia / neurogenetika / DYT1 / DYT6 / DYT5a / DYT11 / DYT8 / DYT18 / genetičko testiranje / neurogenetic / DYT1 / DYT6 / DYT5a / DYT11 / DYT8 / DYT18 / genetic testing