Fraktalna i teksturalna analiza strukturne kompleksnosti nukleusnog hromatina u postnatalnom razvoju i starenju
Fractal and textural analysis of nuclear chromatin structural complexity in postnatal development and aging
Author
Pantić, Igor V.
Mentor
Basta-Jovanović, Gordana
Committee members
Starčević, Vesna
Trajković, Vladimir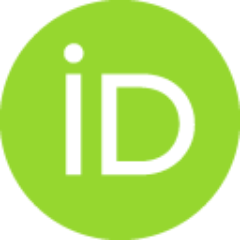 Suzić, Slavica
Novaković, Ivana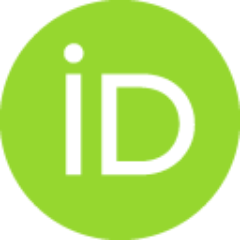 Abstract
Prethodne studije su utvrdile da tokom starenja veliki broj bioloških struktura kao što su tkiva i organi gubi svoju kompleksnost i da takav gubitak vodi smanjenoj sposobnosti adaptacije na fiziološki stres. Međutim, za sada nema podataka da li se slične strukturne promene dešavaju na individualnim ćelijama i njihovom genetskom materijalu. Strukturna kompleksnost se može kvantifikovati na nekoliko načina. Skorašnje studije su utvrdile da hromatin, kao i mnoge druge biološke strukture u svojoj morfologiji ispoljavaju karakteristike fraktala. Koncept fraktala se u osnovi bazira na principu samosličnosti, odnosno na činjenici da manji delovi nekog fizičkog ili biološkog sistema nalikuju sistemu kao celini. Kompleksnost fraktalnih struktura se može meriti određivanjem fraktalne dimenzije i lakunarnosti kao dva najznačajnija parametra fraktalne analize. Kao dodatak fraktalnoj analizi, danas se često koristi i teksturalna analiza uz pomoć koje se mogu odrediti parametri teksturalne heterogen
...
osti i neuređenosti biološke strukture kao što je entropija. U našoj studiji, na mišijem eksperimentalnom modelu, ispitivane su starosne promene u strukturnoj kompleksnosti nukleusnog hromatina na ukupno 10 ćelijskih populacija u timusu, slezini, bubregu i jetri. Takođe su opisane promene u kompleksnosti nukleusne strukture na kulturi ćelija nakon indukcije DNK oštećenja UV zračenjem...
Previous studies have found that during aging a large number of biological structures such as tissues and organs loses its complexity and that such loss leads to reduced ability to adapt to physiological stress. However, so far there is no information on whether similar structural changes occur in individual cells and their genetic material. Structural complexity can be quantified in several ways. Recent studies have determined that the chromatin, as well as many other biological structures exhibit fractal characteristics in their morphology. The concept of fractals is based on the principle of self - similarity, or the fact that the lower parts of a physical or biological system resemble the system as a whole. The complexity of fractal structures Can be measured by determining the fractal dimension and lacunarity as the two most important parameters of fractal analysis. In addition to the fractal analysis, textural analysis as a method is also frequently used. Textural analysis can d
...
etermine the parameters of textural heterogeneity and disorganization (i.e.entropy)of biological structures. In our study, on the mouse experimental model, we studied age - related changes in chromate in structural complexity in the total of 10 cell populations in the thymus, spleen, kidney and liver. Also, we described changes in the complexity of the nuclear structure in a cell culture after the induction of DNA damage by UV radiation...
Faculty:
Универзитет у Београду, Медицински факултет
Date:
26-04-2013
Projects:
Keywords:
Kompleksnost / Complexity / Fraktal / Lakunarnost / Starenje / Entropija / Fractal / Lacunarity / Ageing / Entropy