Korelacija kliničkih parametara i bioloških markera apoptoze u prognozi klasičnog Hočkinovog limfoma
Correlation of clinical parameters with apoptotic biological markers in prognosis of classical Hodgkin lymphoma
Author
Jaković, Ljubomir R.
Mentor
Bumbaširević, Vladimir
Committee members
Mihaljević, Biljana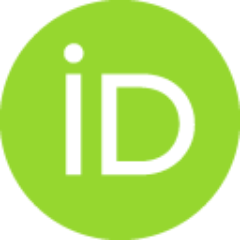 Trpinac, Dušan
Janković, Gradimir
Bogdanović, Andrija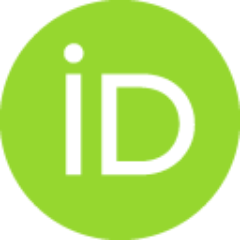 Abstract
Hočkinov limfom (HL) je izlečiv tumor, međutim savremeni pristupi lečenju ove bolesti nisu precizni. Prognozna vrednost bioloških i morfoloških parametara kontroverzna je, a modeli prognoze nisu široko prihvaćeni. Cilj studije bio je utvrditi da li varijable zasnovane na karakteristikama tkiva mogu doprineti prognoznoj vrednosti standardnih kliničkih parametara i da li te varijable mogu poslužiti za procenu stepena rizika kod bolesnika sa HL. Prognozna važnost 8 parametara analizirana je u 85 bolesnika sa odmaklim stadijumom klasičnog HL. Univarijantna analiza potvrdila je pet indikatora kraćeg ukupnog preživljavanja (engl. Overall Survival-OS): povećana ekspresija Bcl-2 (>50%Bcl-2+ tumorskih ćelija), povećani broj CD68 tumor-pridruženih makrofaga (engl. tumor associated macrophages-TAM) (>25%CD68+TAM); Internacionalni Prognozni Skor (IPS)>2; voluminozna tumorska masa (engl. Bulky Disease –BD), potpuna zahvaćenost limfnih čvorova tumorskim tkivom (engl. Total Lymph Node Involvement-TLN
...
I) (p=0.007, p=0.003 p=0.000, p=0.002, p=0.017, po redosledu). Nezavisno od TLNI ovi činioci uticali su i na kraće preživljavanja bez znakova bolesti (engl. Event Free Survival- EFS) (p=0.031, p=0.035, p=0.004, p=0.014, po redosledu). Multivarijantna analiza utvrdila je pet nezavisnih faktora za OS: >50% Bcl-2+ tumorskih ćelija; >25% CD68+ TAM; TLNI, IPS>2; BD (p=0.025, p=0.042, p=0.003, p=0.000, p=0.003, po redosledu). Na EFS uticali su >25% CD68+TAM; IPS>2; BD (p=0.044, p=0.009, p=0.018, po redosledu). Dizajnirali smo prognozni model sa 4 grupe rizika (niskog 0-1, srednjeg 2, visokog 3, veoma visokog 4-5 faktora rizika), svaka sa progresivno kraćim OS (100%, 78%, 45%, 0%, po redosledu, p<0.001). Naši nalazi ukazuju da se u trenutku postavljanja dijagnoze HL kombinovanjem tkivnih varijabli i kliničkih parametara mogu otkriti bolesnici sa visokim rizikom loše prognoze.
Although Hodgkin's lymphoma (HL) is a curable cancer, current treatment strategies based on risk stratification and response evaluation are not precise enough. The predictive power of biological and morphological parameters is controversial and prognostic models have not reached wide acceptance. The aim of the study was to determine whether tissue-based variables could add prognostic value to standard clinical parameters and contribute to a better risk stratification of HL patients. We analyzed the prognostic relevance of 8 parameters in 85 advanced stage classical HL patients. Univariate analysis confirmed five indicators of shorter OS: Bcl-2 overexpression by RS cells (>50%Bcl-2+RS), increased CD68 tumor-associated macrophages (>25%CD68+TAM); IPS>2, bulky disease, and total involvement of the lymph node by neoplastic and inflammatory cells (TLNI) (p=0.007, p=0.003 p=0.000, p=0.002, p=0.017, respectively). These factors also influenced lower EFS (p=0.031, p=0.035, p=0.004, p=0.014, re
...
spectively), except of TLNI. Multivariate analysis identified five separate factors for OS: >50% Bcl-2+RS; >25% CD68+TAM; TLNI; IPS>2, and bulky disease (p=0.025, p=0.042, p=0.003, p=0.000, p=0.003, respectively). Furthermore, >25% CD68+TAM, IPS>2, and bulky disease affected EFS (p=0.044, p=0.009, p=0.018, respectively). Utilizing the cumulative score of unfavorable prognostic factors for OS, we designed a prognostic model by stratifying patients into 4 risk groups (low 0-1, intermediate 2, high 3, very high 4-5 risk factors), each with progressively reduced OS (100%, 78%, 45%, 0% respectively, p<0.001). Our findings endorse the combining the tissue based variables with clinical parameters, identifying patients who are at higher risk of poor outcome.
Faculty:
Универзитет у Београду, Медицински факултет
Date:
18-04-2013
Projects:
Keywords:
Prognozni parametri / Prognostic parameters / advanced Hodgkin's lymphoma / uznapredovali stadijum Hočkinovog limfoma