Prognostička studija akutnog ishemijskog moždanog udara
Prognostic study of acute ishemic stroke
Author
Medić, Sanja D.
Mentor
Pekmezović, Tatjana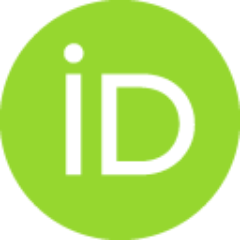 Committee members
Beslać-Bumbaširević, Ljiljana
Kostić, Vladimir
Čovičković-Šternić, Nadežda
Mršulja, Branislava

Abstract
Iako je akutni ishemijski moţdani udar (AIMU) jedan od vodećih uzroka obolevanja, invaliditeta i umiranja u populaciji Beograda, podaci o prognostičkim karakteristikama ove bolesti su gotovo nepoznati. Identifikovanje najznačajnijih faktora koji utiču na preţivljavanje, rizik od invaliditeta i recidiva značajno je za planiranje duţine lečenja i rehabilitacije, kreiranje optimalnih dijagnostičkih, terapijskih i preventivnih strategija, kao i za organizaciju odgovarajućih grana zdravstvene sluţbe. Ciljevi rada su bili: procena stopa preţivljavanja bolesnika sa prvim AIMU, procena stopa fatalnosti AIMU u prvih 28 dana i nakon 1. godine praćenja, procena stopa recidiva AIMU, funkcionalnog statusa bolesnika koji preţive AIMU i prognostičkog značaja odabranih varijabli. Prospektivna kohortna studija obuhvatila je 300 bolesnika sa prvim AIMU, koji su se sukcesivno javljali u periodu od mesec dana (2008. godine) u dve glavne neurološke ustanove za lečenje moţdanog udara u Beogradu (Odeljenje U
...
rgentne neurologije Klinike za neurologiju, KCS, i Specijalna bolnica za prevenciju i lečenje cerebrovaskularnih bolesti ''Sveti Sava''). Kod svih pacijenata je pri prijemu primenjen standardizovan dijagnostički protokol koji je obuhvatao prikupljanje svih relevantnih podataka, uključujući informacije o sociodemiografskim karakteristikama i vaskularnim faktorima rizika, neurološki i internistički pregled, uzimanje uzoraka krvi za laboratorijske analize i CT ili MR pregled endokranijuma. Za razmatranje etiologije od značaja su bile i neurovaskularne dijagnostičke metode kao i ehokardiografija. Teţina AIMU je odreĎena prema NIHSS skali, a stepen funkcionalne zavisnosti i invaliditeta na osnovu modifikovanog Rankinovog skora (mRS) i Barthel indexa (BI). Za odreĎivanje tipa AIMU primenjena je etiopatogenetska TOAST klasifikacija. Informacije o ishodu prikupljene su posle prvih 28 dana i po završetku prve godine praćenja. Posle godinu dana od nastanka AIMU ponovo je procenjen funkcionalni status bolesnika, na osnovu mRS i BI. ..
Stroke is one of the leading causes of morbidity, disability and mortality in Belgrade population, but predictors of stroke outcome are almost unknown. The identification of the most important predictors of mortality, functional disability and stroke recurrence could be used to select specific management strategies and set realistic therapeutic goals, to improve discharge planning and anticipate the need for rehabilitation and community support. The aims of this study are to determine the 28-day and the 1-year survival probabilities and fatality rates after first-ever ischemic stroke, to determine 1-year functional disability and stroke recurrence rates and to identify the baseline predictors of 28-day and 1-year mortality. We prospectively and consecutively collected data on 300 patients with first-ever acute ischemic stroke admitted to two main neurological institutions for cerebrovascular diseases in Belgrade during one month 2008 (Department of Emergency Neurology, Clinic of Neurol
...
ogy, Clinical center of Serbia, and Special Hospital for Cerebrovascular Diseases "Sveti Sava"). All cases had undergone a standardized neurological assessment at admission included information on demographic characteristics and vascular risk factors, neurological examination, biochemical blood tests, CT or MR of the brain. In order to detect possible stroke mechanisms neurovascular diagnostic procedures and echocardiography were performed. Stroke severity at baseline was assessed with the National Institutes of Health Stroke Scale (NIHSS) and the level of disability or dependence in activities of daily living in stroke victims was assessed with the modified Rankin Scale (mRS) and Barthel index (BI). Each stroke was classified into subtype groups by etiopathogenetic mechanisms using TOAST criteria. Data on stroke outcome were obtained at 28 days and one year after stroke onset. One year after stroke onset, functional status was assessed again, with mRS and BI. The Kaplan-Meier method was used to estimate the cumulative survival probability..
Faculty:
Универзитет у Београду, Медицински факултет
Date:
27-02-2013
Keywords:
moţdani udar / stroke / prognoza / mortalitet / recidiv / funkcionalni oporavak / prognosis / mortality / recurrence / functional recovery