Uticaj 24-časovnog profila arterijskog krvnog pritiska na strukturu i funkciju desne komore kod bolesnika sa novootkrivenom arterijskom hipertenzijom
Influence of 24-hour blood pressure pattern on the rightventricular structure and function in patients with newly diagnosed arterial hypertension
Doktorand
Tadić, Marijana V.
Mentor
Ivanović, Branislava
Članovi komisije
Pavlović, Siniša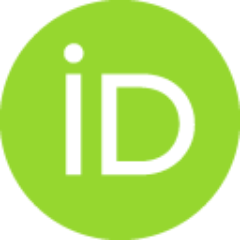 Simić, Dragan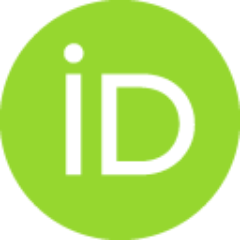 Matić, Danica

Sažetak
Cilj: Svrha ovog istraživanja je da se odredi uticaj non-dipping profila krvnog pritiska na strukturu, dijastolnu i globalnu funkciju desne komore (DK) kod novootkrivenih pacijenata sa arterijskom hipertenzijom. Metodologija: Ova studija preseka je uključila 167 hipertenzivnih pacijenata sa novootkrivenom hipertenzijom. Svim ispitanicima je urađeno 24-časovno praćenje krvnog pritiska i kompletan ehokardiografski pregled (dvodimenzioni pregled, pulsni i tkivni Doppler). DK hipertrofija je definisana debljinom zida DK ≥ 6.0 mm kod muškaraca i ≥ 5.5 mm kod žena. Rezultati: Dipping profil krvnog pritiska je nađen kod 101 (60%) pacijenta, dok je non-dipping profil bio prisutan kod 66 (40%) hipertenzivnih pacijenata. Dijastolna i globalna funkcija leve komore (LK) su značajno više bile poremećene kod non-dippera u poređenju sa dipperima. Većina parametara dijastolne funkcije LK (E/A, e´/a´, E/e´) se značajno i postepeno pogoršavala idući od ekstremnih dippera ka inverznim dipperima. Nasuprot
...
tome, strukturni parametri LK (IVS, RWT, LK masa indeks) su se značajno razlikovali samo kada su dipperi i ekstremni dipperi poređeni sa ostalim pacijentima. Debljina zida DK kao i (E/e´)t odnos i Tei indeks DK su statistički bili značajno povišeni kod non-dippera u odnosu na dippere. Svi navedeni parametri (debljina zidova DK, (E/e´)t i Tei indeks) progresivno su se rasli od ekstremnih dippera prema inverznim dipperima. Analize rezultata su pokazale da su noćni sistolni i dijastolni pritisak, kao i (E/e´)t odnos nezavisno povezani sa debljinom zida desne komore (p < 0.01 za sve). Non-dipping profil, debljina zida DK, relativna debljina zida LK, (E/e´)m i sistolni oritisak u desnoj komori su nezavisno prediktori dijastolne funkcije DK (E/e´)t, dok su dnevne vrednosti sistolnog i dijastolnog pritiska, kao i noćni dijastolni pritisak i inverzni dipping profil predstavljali prediktore globalne funkcije DK (Tei index DK). Zaključak: Struktura, dijastolna i globalna funkcija DK su značajno poremećene kod non-dippera. Non-dipping i inverzni dipping profil krvnog pritiska predstavljaju nezavisne prediktore dijastolne i globalne funkcije DK.
Objective: The purpose of this study was to determine the influence of a non-dipping arterial blood pressure pattern on the right ventricular (RV) structure, diastolic, and global function in recently diagnosed hypertensive patients. Methods: This cross-sectional study included 167 recently diagnosed hypertensive patients. All participants underwent 24 h ambulatory blood pressure monitoring and a complete two-dimensional, pulsed and tissue Doppler echocardiography. RV hypertrophy was defined by RV wall thickness at least 6.0mm in men and at least 5.5 mm in women. Results: The dipping blood pressure pattern was found in 101 (60%) participants, whereas the non-dipping pattern was present in 66 (40%) hypertensive patients. Left ventricular (LV) diastolic and global function were more impaired in non-dippers comparing with dippers. Most of the parameters of the left ventricular diastolic function (E/A, e´/a´, E/e´) significantly and progressively deteriorated from the extreme dippers to th
...
e reverse dippers. In contrast, LV structural parameters (IVS, RWT, LV mass index) showed a statistically important difference only by comparing the dippers and the extreme dippers with the rest of the patients. The RV wall thickness as well as the (E/e´)t ratio and the RV Tei index were significantly increased in the non-dippers comparing with dippers. All these parameters (RV wall thickness, (E/e´)t and Tei index) progressively increased from extreme dippers to inverse dippers. Analyses revealed that night-time systolic and diastolic blood pressure, and (E/e´)t ration were independently associated with RV wall thickness (p < 0.001 for all). Non-dipping profile, RV wall thickness, relative wall thickness, (E/e´)m and systolic pressure in right ventricle were identified as independent predictors of RV diastolic function (E/e´)t, whereas daytime systolic and diastolic blood pressure, night-time diastolic blood pressure and inverse dipping profile were independent predictors of RV global function (RV Tei index). Conclusion: RV structure, diastolic, and global functions were significantly impaired in non-dippers. A non-dipping and inverse dipping blood pressure patterns represent the independent predictors of RV diastolic and global function.
Fakultet:
Универзитет у Београду, Медицински факултет
Datum odbrane:
28-12-2012
Ključne reči:
desna komora / right ventricle / hipertrofija / dijastolna disfunkcija / ambulatorni monitoring / hypertrophy / diastolic dysfunction / ambulatory monitoring