Naponska analiza ugaonih zavarenih spojeva nosača konstrukcija savremenim numeričko-eksperimentalnim pristupom
Stress analysis of corner welded joints structure by modern numerical-experimental approach
Author
Nagiar, Hasan Mehdi
Mentor
Maneski, Taško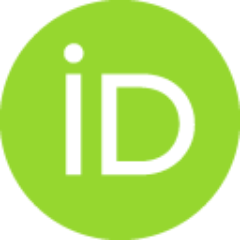 Committee members
Sedmak, Aleksandar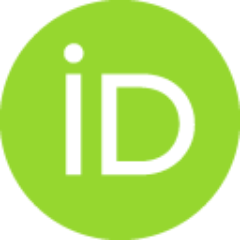 Milošević-Mitić, Vesna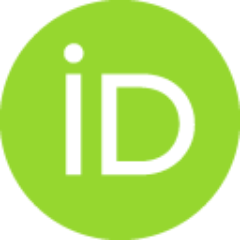 Ignjatović, Dragan
Gubeljak, Nenad

Abstract
Otvoreni i zatvoreni tankozidi preseci imaju široku primenu u industrijskim aplikacijama za dizajn mnogih mašina i strukturnih komponenti. Ove komponente su često fabrikovane zavarivanjem, a ne livenjem ili kovanjem. Tankozidi profili su obično povezani pomoću ugaonih zavarenih spojeva. Takvi spojevi su takođe korišćeni u drugim inženjerskim aplikacijama kao što su građevinske mašine, mostovi, ramovi, šasije vozila i dr.. U ovoj disertaciji ponašanje zatvorenih profila (kutija, okrugla cev) i otvoreniih profila (L, Z, C i K profili) šavnih profila, proučavani su tako što su izlagani statičkim opterećenjima i numeričko-eksperimentalnim pristupom. Sa tačke gledišta strukturne analize, uprkos široko rasprostranjenim ugaono zavarenim spojevima koji efikasno nose opterećenja na elementima, ne postoji praktičan, jednostavan i precizan pristup za njihov dizajn i analizu. U tu svrhu , inženjeri često moraju pripremiti relativno komplikovan model konačnih elemenata ploče ili zapremine. To je za
...
to što navedeni eleementi izloženi opštim opterećenjima proizvode koncentracije napona u blizini spojeva. Jedan od doprinosa ovog istraživanja je bolje razumevanje ponašanja ugaono zavarenih spojeva izloženi naprezanju savijanja i naprezanja savjanja sa uvijanjem. Primena metode konačnih elemenata predstavlja osnovni numerički pristup. Posmatrani profili su medelilrani različitim konačnim elementima (greda, ploča i zapremina) i sa različitim slučajevima opterećenja. Primećuje se da na kratkom rastojanju od spoja putem ugaono zavarenih spojeva struktura nosećeg elementa pod izloženim opterećenjem ponaša se kao greda. Zavareni spojevi su generisani različitim tehnikama modelrianja sa primenom različitih tipova i veličina konačnih elemenata elemenata. Kompletni rezultati deformacija su, takođe, eksperimentalno dobijeni pomoću tehnike primene korelacije digitalne slike (DIC). Eksperimentalni testovi se izvode za proveru numeričkih simulacija u cilju ispitivanja mehaničkih performansi zavarenh spojeva izloženi kombinovanim opterećenjima. Rezultati numeričkog prroačuna pokazuju dobro slaganje sa eksperimentalnim rezultatom .
Hollow and non hollow section members are widely used in industrial applications for the design of many machine and structural components. These components are often fabricated by welding rather than by casting or forging. For example, in agricultural machinery, the hollow tubes are typically connected together through welding to form a corner welded joints. Such joint connections are also employed in other engineering applications such as construction machinery, offshore structures, bridges, and vehicle frames. In this dissertation, the behavior of tubular (box and circle profile) and non tubular (L, Z, C and X profiles) joint connections profiles, subjected to static loads were studied both experimentally and numerically. From a structural analysis point of view, despite of the wide use of corner welded joints as efficient load carrying members, there is no available practical, simple and accurate approach for their design and analysis. For this purpose, engineers must often prepare
...
relatively complicated and time consuming Finite Element models made up of shell or solid elements. This is because unlike solid-section members, when hollow section members are subjected to general loadings, they may experience severe deformations of their cross-sections that results in stress concentrations in the connection's vicinity. One of the objectives/contributions of this research work is the better understanding of the behavior of the corner welded joint connections under out-of- plane bending and torsion loading conditions. Through a detailed Finite Element Analysis (FEA) using shell and solid elements, the stress distribution at the connection of the tubular and non tubular corner welded joints were obtained for different loading conditions. It is observed that at a short distance away from the connection of the corner welded joints, the structure behaves similar to beams when subjected to loadings. Finite element models with different modeling techniques and meshing with various size and types of elements were created and analyzed. The full displacement field results were obtained experimentally by using the digital image correlation (DIC) technique. Experimental tests were performed to validate numerical simulations in order to investigate the mechanical performance of a series of fillet-welded connections under combined loading. The full displacement field results show good agreement comparing with the experimental results...
Faculty:
Универзитет у Београду, Машински факултет
Date:
13-01-2014
Keywords:
ugaoni zavareni spoj / corner welded joints / metoda konačnih elemenata / 3D optička analiza / napon / deformacija / Finite element method / 3D optical analysis / stress / strain