Model komparativne analize investicionih alternativa u funkciji povećanja energetske efikasnosti stambenih objekata
Comparative analysis model of investment alternatives as a function of increasing energy efficiency in residential buildings
Author
Ralić, Živko N.
Mentor
Milanović, Dragan Lj.
Committee members
Milanović, Dragan D.
Živković, Branislav
Misita, Mirjana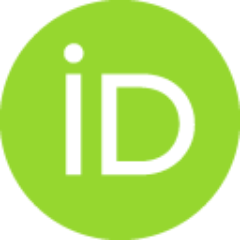 Radojičić, Miroslav

Abstract
U doktorskoj disertaciji je prikazana metodologija razvoja modela komparativne analize investicionih alternativa u funkciji povećanja energetske efikasnosti stambenih objekata. Izvršena je identifikacija relevantnih uticajnih faktora za inženjersko-ekonomsku analizu i njihov uticaj na povećanje energetske efikasnosti stambenih objekata. Ovaj rad prikazuje analizu karakteristika objekata koje utiču na potrošnju energije za centralno grejanje. Nastao je kao rezultat analize stambenih objekata iz realnog okruženja i želje da se poveća njihova energetska efikasnost. Objekti su izgrađeni u vreme kada se nije vodilo računa o toplotnoj zaštiti. Visok nivo potrošnje energije neprihvatljiv je sa bilo kog aspekta. Trebalo je odrediti uticajne faktore i njihov doprinos ukupnoj potrebi za energijom. Definisan je opseg njihove promene dogradnjom izolacije željene debljine i kvaliteta. Razmatrana je i kvalitativna supstitucija elemenata kao što su prozori. Predložene intervencije dovode do kvalitati
...
vnog pomaka. Cilj ovog rada je da na bazi ocenjivanja i poređenja alternativa izvrši izbor projekta čijom realizacijom će se smanjiti potrošnja energije. U tom cilju formiran je sistem kriterijuma koji omogućava sveobuhvatnu i objektivnu ocenu alternativnih projektnih rešenja da bi se primenom modela komparativne analize investicionih alternativa izvršio izbor najpovoljnijeg rešenja od upoređivanih. Formiran je sistem kriterijuma koji omogućava da se na najbolji način strukturira problem izbora najpovoljnijeg projekta. U radu su potvrđene istraživačke hipoteze.
In dissertation is explained development of the methodology of comparative analysis model of investment alternatives as a function of increasing energy efficiency in residential buildings. The identification of relevant factors was executed for engineering-economic analysis and its influence on energy efficiency of the residential buildings. This paper presents the analysis of the object properties which influence the consumption of energy needed for the central heating. The paper was written as the result of the analysis of the actual residential buildings from the real environment and the tendency to increase their energy efficiency. The buildings were built in the period when no attention was paid to the thermal insulation. High level of energy consumption is not acceptable from any aspect. It was necessary to determine the influential factors and their contribution to the total need for energy. The extent of modifying those factors by adding the insulation of desired thickness and
...
quality was defined. Qualitative substitution of some elements, such as windows, was considered. Proposed interventions contribute to the quality improvement. The aim of this paper is to select the project, on the basis of evaluation and comparison of alternatives, whose realization will reduce the energy consumption. For that purpose, the criteria system was formed which enables the structuring of the problem in a comparative analysis model as well as making of the more objective evaluation of the alternative project solutions; its function is to select the most favourable solution out of the compared ones, in the following phase, by applying the method of comparative analysis. The paper confirmed research hypotheses.
Faculty:
Универзитет у Београду, Машински факултет
Date:
10-07-2012
Keywords:
metoda rangiranja / Comparative analysis / komparativna analiza / energetska efikasnost / ranking method / energy efficiency