Istraživanje i razvoj gaspropusnih nanofotonskih kontaktnih sočiva na bazi polimetilakrilata i fulerena
Research and development of gas permeable nanophotonic contact lenses based on polymethylacrylate and fullerene.
Author
Stamenković, Dragomir
Mentor
Koruga, Đuro
Committee members
Vasić, Aleksandra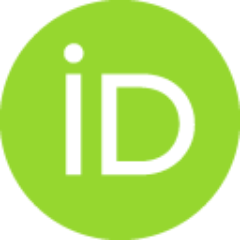 Bojović, Božica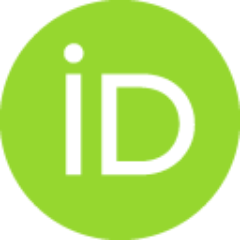 Stankov, Branko
Jakšić, Vesna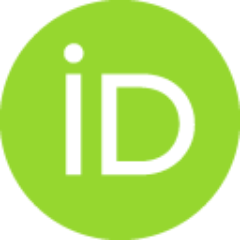 Abstract
Predmet ove disertacije je istraživanje, razvoj i karakterizacija nove vrste materijala za proizvodnju gaspropusnih (RGP) kontaktnih sociva na bazi modifikovanog polimetilakrilata (PMA) i adiranih fulerena, tj. njihovih modifikovanih formi polimetilmetakrilata (PMMA), fulerola i metforminom hidrogenizovanih fulerena. Na osnovu uocenih problema u primeni kontaktnih sociva u klinickoj praksi pristupilo se istraživanju i razvoju nove vrste materijala za proizvodnju gaspropusnih kontaktnih sociva, vodeci racuna o zahtevima koje moraju da ispune medicinska pomagala za korekciju vida. Uspešno je obavljena polimerizacija i na bazi osnovnog klasicnog gaspropusnog materijala Soleko SP40TM, ukljucivanjem cestica fulerena u njegovu polimernu strukturu, proizvedeni su uzorci novih nanofotonskih materijala: SP40+C60, SP40+C60(OH)24 i SP40+C60(OH)12(OC4N5H10)12. Proizvodnja nanofotonskih kontaktnih sociva od novodobijenih materijala obavljena je metodom rezanja na troosnom toricnom CNC strugu novije
...
generacije. Za karakterizaciju materijala i gotovih kontaktnih sociva korišcene su nanotehnološke metode: mikroskopija atomskih sila (AFM), mikroskopija magnetnih sila (MFM), opto-magnetna spektroskopija (OMS), kao i UV-VIS, NIR i FTIR spektroskopija. Ispitivanja su pokazala da su opticke i mehanicke karakteristike nanofotonskih materijala kao što su: indeks prelamanja, propustljivost za kiseonik i tvrdoca, zadovoljavajuce, a da su znacajno poboljšane osobine: transmitivnost talasnih dužina vidljivog spektra u skladu sa spektralnom efikasnošcu oka, zaštita od ultraljubicastog zracenja, kvašljivost i kvalitet obradenih površina. Preliminarna ispitivana biokompatibilnosti pokazuju da nanofotonski materijali nisu citotoksicni. Dobijeni rezultati su prakticno primenljivi i na osnovu njih je moguc razvoj nove generacije materijala za gaspropusna i ostala kontaktna sociva.
The aim of the dissertation is to investigate, develop and characterize new material for production of rigid gas permeable (RGP) contact lenses. The new RGP material is based on adding fullerenes to modify poly-methylacrylate (PMA), i.e. it's modified forms: poly-methyl-methacrylate (PMMA), fullerene hydroxylate and fullerene metformin hydroxylate. The development and investigation of new materials for RGP contact lens production was done based on the existing problems in the everyday medical application of contact lenses. In doing this, all the administrative requirements for the usage of optical vision correction medical devices were fulfilled. Oxidative polymerization of classical RGP material, Soleko SP40TM was successfully carried out with the addition of fullerene particles in its polymeric structure. This is how a new "nano-photonic" material has been produced: SP40+C60, SP40+C60(OH)24 i SP40+C60(OH)12(OC4N5H10)12. Production of nano-photonic contact lenses out of newly synthesi
...
zed material was carried out using lathe cut method on a new generation toric 3-axes CNC lathe. For the purposes of RGP material and contact lens characterization, nano-technology methods were used (Atomic Force Microscopy (AFM), Magnetic Force Microscopy (MFM), Optomagnetic Spectroscopy (OMS)), as well as spectroscopy methods (UV-VIS, NIR and FTIR). The results of the investigation have shown that the optical and mechanical properties of the new RGP nano-photonic material such as: refractive index, oxygen permeability and modulus of elasticity are similar to the classical RGP material, while some other, such us: visible light transmittance, UV block, wettability and the lathe cut surface quality, are significantly improved. Preliminary tests suggest that newly developed RGP nano-photonic RGP material is biocompatible. The facts gotten from the investigation can be applied in future investigation in this field and there is a clear possibility that these can be used for the purposes of developing a new generation of materials for rigid gas permeable and other contact lenses.
Faculty:
Универзитет у Београду, Машински факултет
Date:
18-06-2012
Projects:
Keywords:
kontaktna sociva / contact lenses / gaspropusni (RGP) materijali / fulereni / nanofotonski materijali / mikroskopija atomskih sila / mikroskopija magnetnih sila / opto-magnetna spektroskopija / biokompatibilnost. / gas permeable (RGP) materials / fullerenes / nanophotonic materials / atomic force microscopy / magnetic force microscopy / opto-magnetic spectroscopy / biocompatibility.