Detekcija oštećenja ležaja u ultrazvučnom domenu
Bearing damage detection in ultrasonic domain
Author
Šiniković, Goran B.
Mentor
Veg, Aleksandar
Committee members
Stoimenov, Miodrag
Miladinović, Ljubomir
Petrović, Dragan
Pavlović, Nenad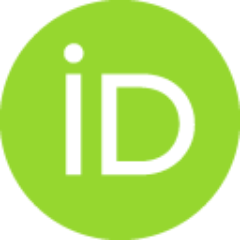 Abstract
Svi ležajevi, ispravni ili oštećeni, novi ili korišćeni, u radu generišu odreĎeni nivo ultrazvuka, kao posledicu kontakta kotrljajnih elemenata i kotrljajnih staza. Degradacije maziva i pojava prvih znakova zamora materijala ležaja dovodi do povećanja trenja u ležaju a samim tim i viši nivo akustičke emisije ležaja. U doktorskoj disertaciji postavljena je originalna metodologija detekcije oštećenja kotrljajnih ležajeva u ultrazvučnom domenu. Razvijen je primenjiv model i prototipsko rešenje elektronskog bloka za kondicioniranje izvornih signala. Formulacija kriterijuma kvaliteta izvedena je na jednostavan način što govori o suštinskom sagledavanju i diferenciranju disipirane energije usled nastalog oštećenja, kako u ranoj tako i u odmakloj pojavnoj fazi. Detekcija oštećenja ležaja u ultrazvučnom domenu je metoda nadzora ležaja koja se razlikuje od tradicionalnih dijagnostičkih metoda. Ovom metodom analizira se visokofrekventni deo spektra, frekvencije u opsegu 100 kHz - 500 kHz. Senzor
...
i koji se koriste osetljivi su na metalni kontakt koji se pojavljuje pri prelasku kotrljajnog elementa preko kotrljajne staze bez prisustva dovoljnog sloja maziva. U tom slučaju, senzor na izlazu emituje visokofrekventni pulsirajući signal. Razvojem nove metode detekcije oštećenja kotrljajnih ležajeva stvaraju se uslovi za precizniju procenu stanja ležaja ultrazvučnom dijagnostikom. Time se unapreĎuje i pojednostavljuje tehnologija održavanja rotacione opreme, što smanjuje postojeće troškove usled zastoja i omogućuje pravovremenu intervenciju. Time se ujedno i povećava pouzdanost rada ključnih energetskih sistema termo-elektrana, toplana, vodovodne infrastrukture i drugih energetskih postrojenja u rafinerijama i procesnoj industriji.
All bearings, operational or damaged, new or used, generate a certain level of ultrasound during work, as a result of contact of rolling elements and the rolling slopes. Lubricant degradation and appearance of the first signs of bearing fatigue lead to increased friction in the bearing and therefore a higher level of acoustic emission. In doctoral dissertation, an original methodology for roller bearings damage detection in ultrasonic domain is established. The applicable model and the electronic block prototype solution for conditioning the source signals are developed. The quality criteria is formulated in a simple way, which shows the substantial comprehending and diversifying of the dissipated energy due to damage, incurred both in early and in advanced stage of manifestation. Bearing damage detection in ultrasonic domain is the method of bearing inspection that differs from traditional diagnostic methods. This method analyzes the high-frequency part of the spectrum, the frequencie
...
s in the range of 100 kHz - 500 kHz. The used sensors are sensitive to the metal contact that occurs during rolling element passage through the rolling slopes in the absence of sufficient lubricant layer thickness. In this case, the sensor emits a high-frequency output of the pulsing signal. By the development of the new methods for the detection of the ball bearing defects, the conditions for a more precise ultrasound assessment of bearing conditions are created. This improves and simplifies maintenance technology of rotary equipment, reducing the current costs due to the stoppage and allows timely intervention. This also increases the working reliability of the key energetic systems of the thermal power plants, heating plants, water infrastructure and other power plants in refineries and process industries
Faculty:
Универзитет у Београду, Машински факултет
Date:
20-02-2013
Keywords:
Detekcija oštećenja ležaja / Bearing fault detection / nadzor opreme / vibracije / ultrazvuk / Condition monitoring / Vibration / Ultrasound