Kondenzatori vrlo velike kapacitivnosti na bazi sulfida bakra
Supercapacitors based on copper sulfides
Author
Stević, Zoran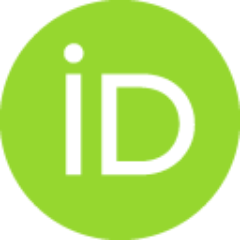 Mentor
Stojiljković, Zoran
Committee members
Rajčić Vujasinović, Mirjana
Radunović, Jovan
Ramović, Rifat
Stanković, Zvonimir; Zlatanović, Miodrag

Abstract
Ova disertacija predstavlja doprinos razvoju superkondenzatora novog tipa zasnovanog na prirodnim sulfidima bakra. Ispitivanje superkondenzatora (zbog velikih kapacitivnosti, odnosno vremenskih konstanti) zahteva znatnu modifikaciju i prilagođavanje klasičnih elektrohemijskih metoda i instrumentalne tehnike. U okviru disertacije urađena je matematička analiza kojom su definisani parametri eksperimentalnih metoda, kako sedam modifikovanih standardnih, tako i dve nove – Dirakove naponske i nagibne strujne. Hardver i softver nephodan za njihovu realizaciju predstavlja značajan deo ove disertacije. Metode su najpre proverene na posebno konstruisanom fizičkom modelu – električnom kolu sa komercijalnim superkondenzatorom od 1,5F, kao i simulacijom na računaru. Sve metode su primenjene pri razvoju novog tipa superkondenzatora na bazi prirodnih minerala bakra – kovelina (CuS) i halkozina (Cu2S). Maksimalna dobijena kapacitivnost na halkozinu bila je oko 100F/cm2. Na kraju je realizovan i ispi
...
tan protip superkondenzatora sa halkozinom kao aktivnim elektrodnim materijalom.
In this dissertation contribution is given in the development of a new kind of supercapacitors based on copper sulfide minerals. Examination of supercapacitors needs considerable modification of standard electrochemical methods and techniques because of the big time constants as a consequence of enormous high capacitancies. Parameters for modified electrochemical methods were obtained by mathematical analysis of such systems. Also, two new methods have been established – Dirack voltage pulse and linear sweep amperometry. Hardware and software for seven modified standard and two newly developed methods are an important part of the dissertation. The methods are firstly verified on specially constructed physical model of electrical circuit containing one 1,5F supercapacitor, and by simulation on PC. All methods and instrumental techniques were applied to develop a new kind of supercapacitors based on natural copper minerals covellite (CuS) and chalcocite (Cu2S). Maximum capacitance obtain
...
ed on chalcocite was about 100 F/cm2. Finally, a prototype of supercapacitor with chalcocite as an active electrode material was realized.
Faculty:
University of Belgrade, School of Electrical Engineering
Date:
21-04-2004