Metod za detekciju ivica defekata u procesu proizvodnje kartona primenom wavelet transformacije
Wavelet based method for edge detection of defect on coated board during production proccess
Author
Barjaktarović, Marko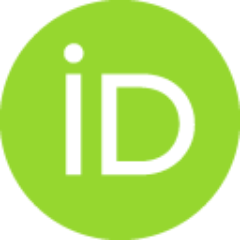 Mentor
Radunović, Jovan
Committee members
Osmokrović, Predrag
Radunović, Desanka
Popović, Miodrag
Reljin, Irini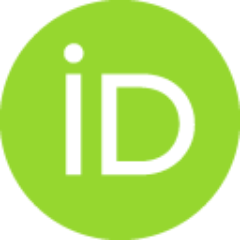 Abstract
Disertacija razmatra problem detekcije ivica defekata u slikama kartona upotrebom wavelet transformacije. Osobine wavelet transformacije, pre svega predstavljanje singulariteta u signalu malim brojem koeficijenata omogućava realizaciju efikasnog detektora ivica. U okviru ove doktorske disertacije dat je detaljan pregled postojećih detektora ivica baziran na diferenciranju i upotrebi Gausovog filtra. Veoma iscrpno su opisani i postupci zasnovani na wavelet transformaciju. Analizirani su načini poređenja predloženih sa drugim detektorima ivica i veoma su retki slučajevi u kojima autori primenjuju objektivne metode poređenja detektora, a i tada su rezultati komparacije zasnovani na sintetičkoj slici, zbog čega se izvedeni zaključci ne mogu generalizovati na realne slike. Ilustrovani su nedostaci klasičnog detektora ivica kada se primene na slike defekata. Predstavljene su najvažnije karakteristike wavelet transformacije i data je teorijska osnova detekcije singulariteta u signalu upotrebo
...
m wavelet transformacije. Kako karakteristike signala imaju uticaj na performanse detektora ivica, ispitivanjem slika defekata na kartonu izveden je matematički model ivice defekata. Na osnovu matematičkog modela i karakteristika slika defekata na kartonu ustanovljeno je da se bolji rezultat ostvaruje kada se u proizvod uključe tri skale wavelet transformacije, a ne samo dve kako je prvobitno predložno, jer je, pre svega, izraženije potiskivanje šuma. Zatim, pokazano je da se predloženi algoritam može primeniti na proizvoljan skup slika, pri čemu se na osnovu karakteristika slika može utvrditi početna skala za formiranje proizvoda koeficijenata wavelet transformacije. U nastavku, prikazane su i analizirane dostupne metodologije komparacije detektora ivica. Ustanovljeno je da se mora primeniti objektivna metoda zasnovana na korišćenju istinite mape ivica. Da bi se ostvarilo adekvatno poređenje, realizovana je baza od 50 slika defekata na kartonu sa odgovarajućim istinitim mapama ivica. Komparacija detektora ivica je izvršena i na osnovu postojeće baze svakodnevnih slika i slika iz vazduha (slike iz ptičje perspektive), kao i odgovarajućih mapa ivica. Za poređenje su izabrani klasični i najčešće korišćeni detektori ivica: Sobel, Canny i Marr-Hildreth, zatim dva detektora bazirana na wavelet transformaciji i noviji, često korišćen detektor ivica – SUSAN (eng. Smallest Univalue Segment Assimilating Nucleus) detektor...
This thesis considers edge detection of defects on a coated board based on the wavelet transform. Properties of the wavelet transform, above all the possibility to represent singularity in the signal with a few coefficients, gives opportunity to realize the efficient edge detector. This thesis gives a detailed description of existing edge detection methods based on differentiation and Gaussian filtering with in-depth review of the wavelet transform techniques. It is analyzed how authors compare suggested methods with other edge detectors. If was found that only few authors use objective evaluation and those comparisons are based on a synthetic image and cannot be applied to real images. Shortcomings of classical edge detector when it is used with coated board images are shown. The most important properties of the wavelet transform are presented with theoretical background of singularity detection. Characteristics of the signal have influence on the edge detector performances and the mo
...
del of an edge on coated board is developed. Using this model it is shown that better result are obtain when three, instead of originally suggested two scale of wavelet transform are multiplied. Additionally, it is shown that proposed algorithm can be applied on arbitrary image set and only initially scale for multiplication must be determined. Subsequently, the edge detector evaluation methods are shown and analyzed. It is concluded that objective methodology based on the ground truth images must be used. For the evaluation set of 50 defect images on coated board and 50 corresponding ground truth images are created. The comparison is also performed with on available sets of 50 object and 10 aerial images. Testing of proposed algorithm is done by comparing it with the classical and frequently used edge detector: Sobel, Canny and Marr-Hildreth; with two edge detectors based on the wavelet transform and one newly and commonly used edge detector – SUSAN (Smallest Univalue Segment Assimilating Nucleus) detector...
Faculty:
University of Belgrade, School of Electrical Engineering
Date:
04-12-2012
Keywords:
wavelet transformacije / wavelet transform / detekcija ivica defekata na kartonu / poređenje detektora ivica / edge detection of defects on coated board / edge detectors evaluation