Primena neuralnih mreža u rešavanju transportnih problema
Application of neural network in solving of transportation problems
Author
Kojić, Nenad
Mentor
Reljin, Irini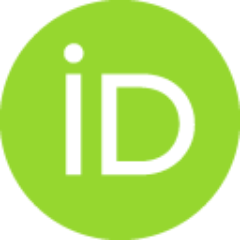 Committee members
Reljin, Branimir
Nešković, Aleksandar
Stanković, Srđan
Vukadinović, Katarina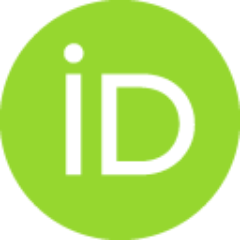 Abstract
Dvadeseti vek je obeležen ekspanzijom u razvoju, priozvodnji i primeni računara i sofisticiranih elektronskih uređaja najrazličitijih namena. Niska cena računara, dostupnost Interneta, stalni razvoj i poboljšanja na nivou pristupne mreže, razvoj servisa koji omogućavaju najširi spektar mogućnosti i obavezno obrazovanje u domenu računarske pismenosti, stvorili su milijarde korisnika na celom svetu. Danas na tržištu postoji izuzetno veliki broj telekomunikacionih korisničkih uređaja i usluga koji se permanentno povećavaju, usložnjavaju i modifikuju. Među velikim brojem korisničkih servisa, korisnicima su na raspolaganju i vrlo sofisticirani multimedijalni servisi koji rade u realnom vremenu i u interakciji sa jednim ili većim brojem drugih korisnika (mogućnost kreiranja i distribucije multimedijalnog sadržaja, streaming audio i video fajlova, video konferencije, četovi, rad sa distribuiranim bazama podataka, itd.). Mobilni uređaji danas omogućavaju realizaciju skoro svih integrisanih kor
...
isničkih funkcionalnosti i servisa, koje su do skoro realizovali posebni uređaji. Danas imamo mogućnost prijema TV signala na mobilnim uređajima, pristup web i mail serverima i servisima, pristup specijalizovanim korisničkim servisima i informacijama i sl. Obzirom da je prisutna vrlo aktivna tržišna konkurencija, i da davaoci usluga uvek žele da ponude novi i bolji priozvod, to neminovno dovodi do stalnog razvoja, usavršavanja i primene novih tehnoloških rešenja kod proizvođača. Svi navedeni servisi svoj način rada baziraju na prenosu većeg broja informacija, čime se gustina saobraćaja u komunikacionim mrežama stalno povećava. Savremeni servisi zahtevaju strukturu mreža sa većim propusnim opsezima, većim brojem alternativnih putanja, bržim prenosom, malim kašnjenjem itd. Sa druge strane, korisnici očekuju kvalitetne servise, dostupnost mreže, garancije određenog kvaliteta i brz odziv sistema. Imajući sve ovo u vidu, jasno je da struktura i kvalitet komunikacione mreže moraju permenentno da se povećavaju i poboljšavaju. Pored toga, neophodna je stalna evaluacija uređaja i algoritama za rutiranje, koji mogu da obezbede pouzdanu i kvalitetnu komunikaciju...
The twentieth century has been marked by the expansion and development of new computer applications as well as sophisticated electronic devices for various purposes. Low cost of computer components, Internet availability, continuous development and improvement of the network access, development of services that enable the widest range of options and compulsory education in the field of computer literacy, have generated billions of users worldwide. Nowadays, the market of telecommunications users' devices and services, is extremely rich and it is constantly increasing, and being modified by more complex applicationes and devices. Among the large number of services, users are offered by highly sophisticated multimedia services that work in real time, interacting with one or more users. They have the oportunity to create and distribute multimedia content, to stream audio and video files, to create video conferences, chats, working with distributed databases, etc. Mobile devices now allow
...
realization of almost all of the integrated users' service and functionalities, which until recently have been realized by special devices. Today we have the possibility of receiving TV signals on mobile devices, access to web and mail servers and services, as well as access to specialized services and information. Concerning very active market competition, and the fact that providers always want to offer new and better products, continuous development is inevitable, combined with constant improvement and application of new technological solutions. All above mentioned services are based on transfer of large amounts of information, and on that way they are constantly increasing the density of traffic in communication networks. Modern services require network structure with higher bandwidth ranges, larger number of alternative paths, fast transfer, low delays etc. On the other hand, users expect high quality services, fast access to networks, the guarantee of certain quality and quick response systems...
Faculty:
Универзитет у Београду, Електротехнички факултет
Date:
19-09-2012
Keywords:
Veštačke neuralne mreže / Artificial neural networks / Hopfield-ova neuralna mreža / algoritmi za rutiranje / multicast rutiranje / Rutiranje i dodela talasnih dužina / planiranje putnih trasa / višekriterijumska optimizacija / Hopfield neural networks / routing algorithms / multicast routing / routing and wavelength assignment / route selection problems / multicriteria optimization