Fleksibilnost i sigurnost na tržištu rada i uticaj na nezaposlenost u zemljama u tranziciji
Flexibility and security in the labour market
Author
Jandrić, Maja S.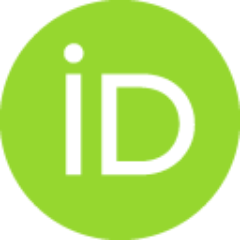 Mentor
Jakšić, Miomir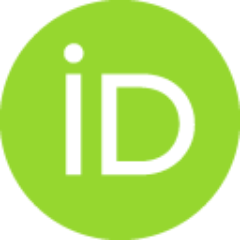 Abstract
Predmet rada je analiza ishoda na tržištu rada u zavisnosti od odnosa fleksibilnosti i sigurnosti na ovom tržištu. Zemlje u tranziciji se na svom putu oblikovanja institucionalnog okvira suočavaju sa dva različita pristupa – s jedne strane je ortodoksni pristup koji preporučuje što veću fleksibilnost na tržištu rada, a s druge tzv. "flexicurity" pristup prema kojem samo povećanje fleksibilnosti ne dovodi obavezno do bolje efikasnosti tržišta rada, dok fleksibilnost i sigurnost ne moraju nužno biti kontradiktorne. Predstavnici različitih teorijskih pravaca se u velikoj meri spore oko pitanja postojanja stabilne prirodne stope nezaposlenosti i problema delovanja histerezis efekta na tržištu rada. U skladu sa različitim pretpostavkama od kojih se polazi, razlikuju se i preporuke za vođenje ekonomske politike, kao i stavovi oko smera u kome je neophodno vršiti reforme institucija tržišta rada. U radu je izvršena procena kretanja prirodne stope nezaposlenosti u zemljama evrozone u periodu o
...
d 2000. do 2010. godine, polazeći od jednačine Filipsove krive. Dobijeni rezultati pokazuju da je prirodna stopa nezaposlenosti povećana sa izbijanjem recesije i da je ostala na višem nivou i nakon otpočinjanja privrednog oporavka. Takođe, reakcije različitih režima tržišta rada na recesiju su se u velikoj meri razlikovale, s tim da režimi koji su dizajnirani više u skladu sa ortodoksnim preporukama nisu uvek imali bolje performanse od režima sa "čvršćim" institucijama. Institucije tržišta rada koje su ključne za određivanje odnosa fleksibilnosti i sigurnosti na ovom tržištu su: zakonodavna zaštita zaposlenja, sistem naknada za nezaposlene i aktivne politike na tržištu rada. Empirijsku procenu uticaja ovih institucija na performanse tržišta rada otežava činjenica da institute zakonodavne zaštite zaposlenja i sistema naknada za nezaposlene karakteriše veliki broj dimenzija koje je teško numerički obuhvatiti. Regresionom analizom je pokazano da, pri proceni uticaja na nezaposlenost, jednostrano prikazivanje sistema naknade za nezaposlene ne daje rezultate koji su u skladu sa teorijskim predviđanjima.
The goal of the dissertation is to analyze the influence of the relationship between flexibility and security in the labour market on labour market outcomes. Regarding labour market reform, transition economies are faced with two opposite approaches: according to the orthodox (neoliberal) approach, enhancement of labour market flexibility should improve labour market outcomes, while according to the "flexicurity" approach, which is more consistent with the European social model, more flexibility doesn`t necessarily lead to superior labour market outcomes, and flexibility and security in the labour market do not necessarily need to be regarded as incompatible variables. Different theoretical approaches mostly disagree about issues of existence of a stable natural rate of unemployment and the problem of hysteresis effect on the labor market. In line with different assumptions in their models, different theoretical approaches often provide quite opposite recommendations regarding desirabl
...
e economic policy measures and direction of labour market reforms. This thesis provides the estimates of changes of natural rate of unemployment in Euro zone in the period between 2000 and 2010, using the Phillips curve equation as a basis for estimation. Results show that natural rate of unemployment has increased with the outbreak of the crisis, and remained on the higher level after the economic recovery started. Different labour market regimes had different paths of labour market adjustment during the crisis, and the regimes which were more aligned with orthodox recommendations did not necessarily have superior labour market performance compared with those with more rigid/generous institutions. Employment protection legislation, unemployment benefit system and active labour market policies are among key labour market institutions whose design to a great extent influences the balance between flexibility and security in the labour market.
Faculty:
Универзитет у Београду, Економски факултет
Date:
16-04-2014
Projects:
Keywords:
fleksigurnost / flexicurity / institucije tržišta rada / politike tržišta rada / zemlje u tranziciji / makroekonomske teorije tržišta rada / ekonomska politika / labour market institutions / labour market policy / transition countries / macroeconomic theories of labour market / economic policy