Tačnost modeliranja objekata tehnologijom terestričkog laserskog skeniranja
Accuracy of the objects modelling using terrestrial laser scanning technology
Author
Pejić, Marko M.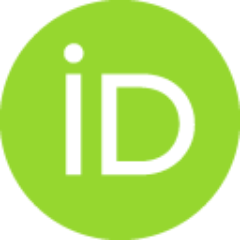 Mentor
Božić, Branko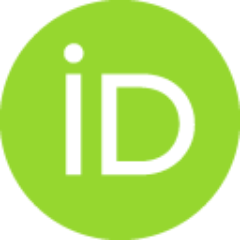 Committee members
Gospavić, Zagorka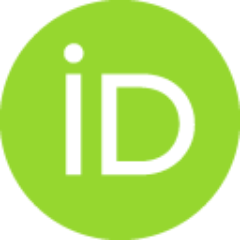 Delčev, Siniša
Todorović, Goran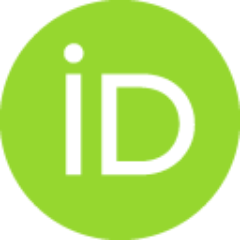 Abolmasov, Biljana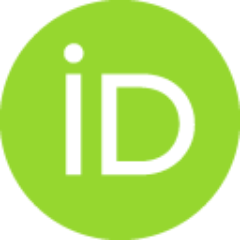 Abstract
Skorašnja unapređenja performansi sistema terestričkog laserskog skeniranja (TLS) i trend opadanja cene ukazuju na značajan potencijal ove tehnologije i u zahtevnim inženjerskim zadacima. Pored činjenice da pojedini TLS poseduju frekvenciju skeniranja i preko 1.000.000 Hz, aspekt tačnosti ove metode geodetskog merenja igra presudnu ulogu u inženjerstvu. Postizanje adekvatne tačnosti modeliranja objekata tehnologijom TLS se osigurava projektovanjem geodetskog eksperimenta. To podrazumeva optimizaciju relevantnih parametara merenja i metodologije obrade podataka, kroz analizu uticaja različitih izvora grešaka u procesu merenja, instrumentalne preciznosti i performansi TLS, sagledavanja prostorne konfiguracije objekta i analize grešaka modela registracije i georeferenciranja. U radu su date osnove tehnologije TLS, matematički modeli opažanja, registracije i georeferenciranja. Predstavljeni su i analizirani različiti izvori grešaka merenja TLS koje potiču od instrumenta, sredine, objekta s
...
keniranja i metodologije registracije i georeferenciranja. Predstavljena su trenutna dostignuća i ograničenja kalibracije TLS. Date su osnovne postavke 3D modeliranja oblaka tačaka tehnikama MNK uklapanja površi i zapreminskog modeliranja. Predložena je pojednostavljena procedura ispitivanja TLS po kriterijumima standarda ISO17123. Ona obuhvata ispitivanje, analizu i ocenu tačnosti TLS u laboratorijskim uslovima, po ugledu na postupke kalibracije sistema i mreže skenerskih signala. Metrološka laboratorija Građevinskog fakulteta u Beogradu je prilagođena za postupke ispitivanja TLS i izvršeno je ispitivanje jednog modela TLS. Najvažniji rezultati disertacije odnose se na: formiranje proširenog stohastičkog modela direktnog georeferenciranja, ustanovljavanje metodologije projektovanja merenja TLS na inženjerskim objektima i metodologiju indirektnog georeferenciranja linijskih objekata. Modifikovan je kompletan teorijski model grešaka direktnog georeferenciranja, korišćenjem procedure poznate stanice i orijentacije, i to u formi kovarijacione matrice vi koordinata tačaka. Ona sadrži sve relevantne uticaje, i to: deklarisanu preciznost rezultata TLS merenja, uticaje datih veličina kontrolne geodetske mreže, greške centrisanja, horizontiranja i merenja visine TLS i greške centrisanja i viziranja signala. Model je formiran na osnovu uticaja pojedinačnih izvora grešaka na vektor translacije i rotacije sistema oko z-ose...
In high-demanding engineering applications, the latest performance improvements of the terrestrial lasers scanning (TLS) system and price decreasing trend shows the significant potential of this technology. Beside the fact that some scanners have the scanning frequency of over 1.000.000 Hz, in the engineering applications the accuracy of this survey method plays the key role. Achievement of the satisfactory accuracy of the object modelling using TLS has to be done by experiment designing. This implies the optimization process of the relevant measurements parameters and of the methodology of measurement processing through analysis of the different sources of measurement errors, instrumental precision and performance of the specific TLS, spatial configuration of the object and analysis of the models of registration and georeferencing errors. This work presents the fundamentals of TLS technology, mathematical models of measurements, registration and georeferencing. The different types of
...
errors and their influences on the measurement quality are presented and analyzed. The sources of these errors are discussed in detail and treated as instrumental, environmental, object related and registration and georeferencing methodology dependent. The present TLS calibration achievements and existing operational limits are also analyzed. The basics of the point cloud 3D modelling techniques based on the least square fitting and volumetric approaches are given. The simplified test procedure of the TLS accuracy investigation in accordance with the ISO17123 standard is proposed. The proposed procedure covers investigation, analysis and accuracy estimation of the TLS system in laboratory conditions. This procedure is developed based on the model of the system calibration and the network design procedures. Metrological laboratory of the Faculty of Civil Engineering in Belgrade is customized for TLS testing. The accuracy investigation of a commercial TLS has been performed...
Faculty:
Универзитет у Београду, Грађевински факултет
Date:
24-04-2013
Keywords:
terestričko lasersko skeniranje / terrestrial laser scanning / inženjerstvo / tačnost / izvori grešaka / metrologija / projektovanje / eksperiment / registracija / georeferenciranje / tuneli / engineering / accuracy / error sources / metrology / design / experiment / registration / georeferencing / tunnels