Konstitutivne jednačine za pesak u njihova primena pri numeričkoj analizi ponašanja trakastog temelja
Constitutive equations for sand and their application in numericalanalysis of strip foundation behavior
Author
Lelović, Selimir V.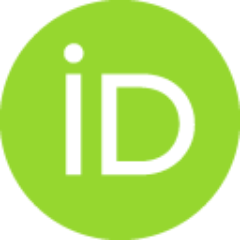 Mentor
Lazović, Miloš
Committee members
Vukićević, Mira
Ćorić, Slobodan

Abstract
Rešavanjem graničnih problema fundiranja i mehanike tla u građevinarstvu razvijen je veliki broj konstitutivnih modela i svaki je uspešan za određenu vrstu tla i za specifičnu putanju opterećenja. Zbog nehomogenosti i različitosti prirode tla, još uvek ne postoji generalni model koji uspešno opisuje ponašanje različitih vrsta tla pri proizvoljnim putanjama napona. Drugim rečima, još uvek ne postoji odgovarajući spoj matematičkih formulacija deformacije tla opisanih u mehanici kontinuuma i mehanici individualnih čestica. U ovom radu su korišćeni osnovni principi nelinearne mehanike kontinuuma i matematičke teorije plastičnosti. Temeljna konstrukcija i tlo su diskretizovani konačnim elementima a konstitutivne jednačine su primenjene za rešavanje granične nosivosti trakastog temelja oslonjenog na deformabilni sloj peska. Tlo je opisano kao homogeno, izotropno i elastoplastično telo koje se monotono opterećuje u dreniranim uslovima. Nelinearni Mohr-Coulombov (NMC) konstitutivni model je ra
...
zvijen u cilju formulacije problema granične nosivosti i deformacije tla usled zadatog opterećenja. U radu je NMC model formulisan na osnovu četiri polazne pretpostavke: 1. Ugao smičuće otpornosti nelinearne anvelope loma ima hiperboličku zavisnost od normalnih napona (Maksimović, 1989.). 2. Ugao dilatancije se može odrediti kao odnos između ekvivalentne srednje zapreminske i ekvivalentne smičuće plastične deformacije. 3. Ugao dilatancije u linearnom modelu smičuće otpornosti jednak je maksimalnoj dilatanciji nelinearnog modela. 4. Bazni ugao nelinearne smičuće otpornosti se računa na osnovu aproksimacije da su tangentna smičuća otpornost za nelinearni i smičuća otpornost linearnog konstitutivnog modela jednake u određenoj vrednosti normalnog napona. Na osnovu NMC modela napravljen je računarski program da bi se analizirali različiti aspekti ponašanja trakastog temelja na deformabilnom sloju peska. Za verifikaciju predloženog modela korišćeni su rezultati laboratorijskih ispitivanja koji su publikovani u stručnoj literaturi. Doktorska disertacija predstavlja nastavak istraživačkog rada prikazanog u magistarskom radu: "Primena Mohr-Coulomb-ovog modela za rešavanje nekih problema u geotehnici".
constitutive models is developed in civil engineering each being successful for a certain kind of soil and for a specific path of loading. Due to inhomogeneous nature of different soils, there is no one general model to describe behavior of all kinds of soil and under all possible paths of loading. In other words, there is no accepted way to connect mathematical formulations of soil deformation by continuum mechanics and particle mechanics. In presented work, basic principles of nonlinear continuum mechanics and mathematics of theory of plasticity were used. Base construction and soil were netted with finite elements while constitutive formulations were applied to strip foundation on deformable sand. Soil is described as homogeneous, isotropic, and elastoplastic body which is monotonically loaded in drained conditions. Nonlinear Mohr-Coulomb (NMC) constitutive model is developed to describe soil deformation under applied load. In the PhD dissertation, NMC model is formulated based on f
...
our assumptions: 1. Angle of shearing resistance for nonlinear failure envelope has hyperbolic dependence on normal stresses (Maksimović, 1989). 2. Dilatation angle may be looked as the ratio between equivalent mean volumetric and equivalent shear plastic deformation. 3. In linear model, dilatation angle of shearing resistance is equal to the maximum dilatation angle in nonlinear model. 4. Basic angle in nonlinear model is calculated based on approximation that tangents of shear resistance for linear and nonlinear models were equal at one specific point of normal stress. Based on described NMC model, a computer program is developed to look at different behavior of strip foundation on deformable layer of sand. To verify new model, comparison was done with results from laboratory testing published in literature. PhD thesis is a continuation of investigation presented in MS thesis: "Application of Mohr- Coulomb model for solving certain problems in geo-technique".
Faculty:
Универзитет у Београду, Грађевински факултет
Date:
12-10-2012
Keywords:
Tlo / Soil / pesak / ugao smičuće otpornosti / dilatancija / elastoplastičnost / Mohr-Coulomb / nelinearna anvelopa loma / metod konačnih elemenata / povratno preslikavanje / granična nosivost / sand / angle of shear resistance / dilatation / elastoplastic / Mohr-Coulomb / nonlinear failure envelope / finite element method / return mapping / boundary loading