Uticaj svetlosnih vodiča na svojstva polimerizacione reakcije dentalnih kompozitnih materijala
Influence of light guides on the polymerization reaction properties of dental composite materials
Doktorand
Novta, Evgenije
Mentor
Lainović, Tijana
Savić Šević, Svetlana
Članovi komisije
Blažić, Larisa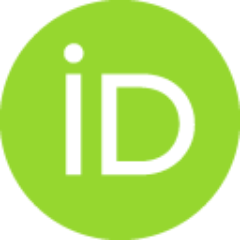 Šarčev, Ivan
Drobac, Milan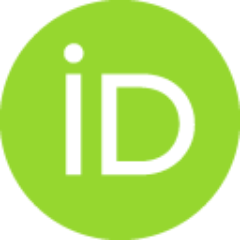 Pantelić, Dejan
Rabasović, Mihailo

Sažetak
Uvod: Osnovni nedostatak dentalnih kompozita – zapreminsko skupljanje pri polimerizaciji, u kliničkoj situaciji prouzrokuje stvaranje napona na spoju restauracija-zub (tzv. polimerizacioni kontrakcioni napon – PKN) koji može kompromitovati dugotrajnost restauracije. Kako bi se redukovao PKN, do sada su predložene izmene u hemijskoj strukturi kompozita, tehnici unošenja materijala u kavitet i protokola foto-aktivacije. Modifikacijom sastava stvorena je nova generacija kompozita – bulk-fill (eng.), sa ciljem da se skrati vreme rada i istovremeno smanji PKN. Osnovni predmet istraživanja doktorske disertacije bio je razvoj novog protokola foto-aktivacije bulk-fill kompozita posredstvom fleksibilnih optičkih vlakana kao svetlosnih vodiča utisnutih u središte kompozitne restauracije, radi redukcije PKN i direktnog dovođenja svetlosti u dublje slojeve ispuna. Metode: Istraživanje je sprovedeno primenom modela zuba sa mezio-okluzo-distalnim kavitetom, kao kalupom za tri odabrana bulk-fill komp
...
ozita: jednim iz grupe giomera i dva nano-hibridna. Eksperiment je obuhvatio upotrebu dva tipa svetlosnih vodiča: konvencionalnog (krute staklene sonde kao sastavnog dela LED uređaja za polimerizaciju) i eksperimentalnog (optička vlakna od polimetil-metakrilata prečnika 1mm ili 1.5 mm, povezanih sa konvencionalnim svetlosnim vodičem). Time su definisana dva protokola foto-aktivacije: konvencionalni (sa standardnim svetlosnim vodičem postavljenim 1 mm iznad ispuna) i eksperimentalni u dva koraka – u prvom koraku posredstvom dva optička vlakna utisnuta u ispun; u drugom koraku vlakna su uklonjena iz ispuna, zaostali prazni prostori su popunjeni kompozitom, a zatim je aktiviran jedan završni konvencionalni ciklus foto-aktivacije. Uzorci su podeljeni u tri grupe: kontrolnu (konvencionali protokol foto-aktivacije) i dve eksperimentalne (OV1 – primenom optičkih vlakana ϕ1mm i OV1.5 – primenom optičkih vlakana ϕ1.5 mm). Sprovedena su sledeća nedestruktivna merenja: deformacije modela zuba (kao sekundarne manifestacije PKN), u realnom vremenu digitalnom holografskom interferometrijom; promene temperature kompozita pri polimerizaciji, u realnom vremenu infracrvenom termografijom; stepena konverzije kompozita u dve vremenske tačke (neposredno nakon foto-aktivacije i nakon 24 h), Ramanovom spektroskopijom. Rezultati: Učinak koji je ostvario eksperimentalni protokol foto-aktivacije u pogledu smanjenja deformacije modela u odnosu na konvencionalni, kretao se od 15-35 % niže deformacije. Zabeležena redukcija objašnjena je: usporavanjem reakcije, što je indirektno dokazano rezultatima deformacije i temperature u realnom vremenu; manjom promenom ukupne temperature kompozita (18-54 %); i nižim stepenom konverzije neposredno nakon foto-aktivacije (jedino u slučaju kada je kompozitu predata manja gustina energije u odnosu na kontrolnu grupu ili usled ubrzanja reakcije predajom visoke iradijanse svetlosti u prvom koraku foto-aktivacije). Kod drugih kompozita nije bilo razlike u konverziji ili su rezultati bili viši u poređenju sa kontrolnom grupom. Nakon 24 h, rezultati konverzije nisu pokazali značajnu razliku između eksperimentalnih grupa i kontrolne. Niže vrednosti konverzije zabeležene su kod istih kompozita kao i pri neposrednom merenju (uz jedan izuzetak), dok više vrednosti nisu zabeležene u odnosu na kontrolnu grupu. Zaključak: Povezivanjem optičkih vlakana preko univerzalnog plastičnog nastavka sa svetlosnim vodičem bilo kog LED uređaja, omogućena je jednostavna implementacija predloženog protokola foto-aktivacije u svakodnevnu kliničku praksu. Prednost je moguće dati primeni vlakana ϕ 1.5 mm, s obzirom na kraću zahtevanu ekspoziciju i jednostavnije popunjavanje većih praznih prostora nakon izvlačenja OV iz kompozitnog ispuna. Za adekvatnu primenu protokola neophodno je poznavanje iradijanse na izlazu iz odabranih svetlosnih vodiča.
Introduction: The main drawback of dental composites - volumetric shrinkage during polymerization, in clinical situations causes stress development at the tooth-restoration interface (so-called polymerization shrinkage stress - PSS) that can compromise restoration longevity. To date, in order to reduce PSS, modifications were proposed in composite chemical structure, insertion technique into the tooth cavity, and photo-activation protocol. By modifying material composition, a new generation of composites was created - bulk-fill, to shorten the working time and reduce PSS. The doctoral dissertation aimed to introduce a novel photo-activation protocol of bulk-fill composites using flexible optical fibers as light guides inserted into the center of the composite restoration, to reduce PSS and directly guide light into deeper layers of the filling. Methods: The research was conducted using a tooth model with a mesial-occlusal-distal cavity, as a mold for the three selected bulk-fill compos
...
ites: one giomer and two nano-hybrid. The experiment included the use of two light guide types: conventional (rigid glass probe as an integral part of the LED curing unit) and experimental (plastic optical fibers 1 mm or 1.5 mm diameter, connected with the conventional light guide). Thus, two photo-activation protocols were defined: conventional (with the standard light guide placed 1 mm above the filling) and two-step experimental - in the first step using two fibers inserted into the filling; in the second step, the fibers were removed from the filling, the remaining voids were filled with composite, and one final conventional curing cycle was activated. Therefore, the samples were divided into three groups: control (conventional photo-activation protocol) and two experimental (OF1 - using ϕ1 mm optical fibers, and OF1.5 - using ϕ1.5 mm optical fibers). The following non-destructive measurements were carried out: tooth model deformation (as a secondary manifestation of PSS), in real-time by digital holographic interferometry; composite temperature change during polymerization, in real-time by infrared thermography; composite degree of conversion at two time points (immediately after photo-activation and after 24h), by Raman spectroscopy. Results: The impact of the experimental photo-activation protocol in reducing model deformation compared to the conventional one, ranged from 15-35 % lower deformation. The registered reduction was explained by: a lower polymerization rate (indirectly presented by real-time deformation and temperature measurements); lower composite temperature change (18-54 %); and lower degree of conversion immediately after photo-activation (only when the composite received lower radiant exposure compared to the control group or due to reaction acceleration caused by higher irradiance in the first step of photo-activation). For the other examined composites, there was no difference in conversion or higher results were registered compared to the control group. After 24 h, the degree of conversion results showed no significant difference between the experimental and the control groups. Lower conversion values were recorded for the same composites as when immediately measured (with one exception), while higher values were not presented in comparison with the control group. Conclusion: By coupling the optical fibers via the universal plastic connector with the light guide of any LED curing unit, it is feasible to implement the proposed photo-activation protocol into everyday clinical practice. Meanwhile, the application of ϕ 1.5 mm fibers may be preferable, considering that shorter exposure time is required and due to easier filling of the larger voids after fiber extraction from the composite filling. For optimal protocol implementation, it is necessary to know the tip irradiance of the selected light guides.
Fakultet:
Универзитет у Новом Саду, Медицински факултет
Datum odbrane:
27-10-2023
Ključne reči:
kompozitni materijali; polimerizacija; dentalni svetlosni uređaji; optička vlakna; holografija; interferometrija; termografija; temperatura; Ramanova spektroskopija; dentalni materijali; ispitivanje materijala; ne MeSH: polimerizacioni kontrakcioni napon. / Composite Resins; Polymerization; Curing Lights, Dental; Optical Fibers; Holography; Interferometry; Thermography; Temperature; Spectrum Analysis, Raman; Dental Materials; Materials Testing; Non-MeSH: Polymerization shrinkage stress.