Metabolički sindrom izazvan ishranom bogatom fruktozom : uloga signalnih puteva regulisanih glukokortikoidnim hormonima u visceralnom masnom tkivu i hipotalamusu pacova
Fructose-diet induced metabolic syndrome : the role of glucocorticoid signalling in the visceral adipose tissue and hipothalamus of rats
Author
Bursać, Biljana N.
Mentor
Đorđević, Ana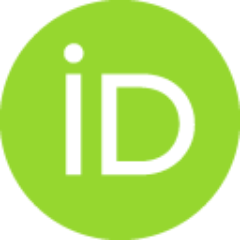 Matić, Gordana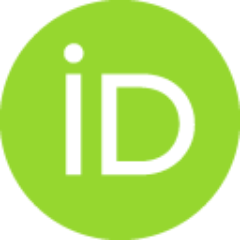 Committee members
Korićanac, Goran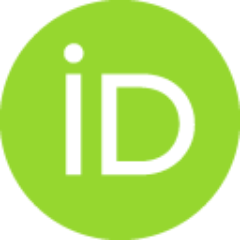 Abstract
Upotreba zašećerenih napitaka bogatih fruktozom predstavlja jedan od glavnih uzročnika povećanja prevalence gojaznosti i pridruženih metaboličkih poremećaja. Pokazano je da je fruktoza uključena u razvoj i progresiju metaboličkog sindroma putem poremećaja regulacije metaboličkih puteva u hipotalamusu i masnom tkivu, kao glavnim organima zaduženim za kontrolu unosa hrane i energetskog metabolizma. Takođe, poznato je da je ishrana bogata fruktozom povezana sa stanjem leptinske rezistencije u hipotalamusu. Postoje i dokazi da pojačana regeneracija glukokortikoida, posredovana enzimom 11β hidroksisteroid dehidrogenazom tipa 1 (11βHSD1), može doprineti razvoju adipoznosti i metaboličkih poremećaja. Glukokortikoidni hormoni su uključeni u regulaciju homeostaze triglicerida u masnom tkivu i mogu da modulišu i proces lipolize i proces lipogeneze putem povećanja ekspresije lipolitičkih enzima, kao što je lipaza osetljiva na dejstvo hormona (eng. hormone-sensitive lipase, HSL) ili posredstvom dr
...
ugih regulatora metabolizma lipida, kao što su fosfoenolpiruvat karboksikinaza (eng. phosphoenolpyruvate carboxykinase, PEPCK) i lipin-1. Proces adipogeneze u masnom tkivu odvija se uz učešće brojnih transkripcionih regulatora koji stimulišu ekspresiju gena lipogeneze među kojima se nalazi i gen koji kodira γ izoformu receptora koji aktivira proliferaciju peroksizoma (eng. peroxisome proliferator-activated receptor γ, PPARγ) i protein koji se vezuje za element regulisan sterolom (eng. sterol regulatory element-binding protein-1, SREBP-1). Poremećaj funkcije masnog tkiva u metaboličkom sindromu može biti i rezultat hronične inflamacije koja se karakteriše akumulacijom makrofaga u masnom tkivu i povećanom sekrecijom proinflamatornih citokina...
The rise in consumption of refined sugars high in fructose appears to be an important factor for the development of obesity and metabolic syndrome. Fructose has been shown to be involved in genesis and progression of the syndrome through deregulation of metabolic pathways in the hypothalamus and adipose tissue as major organs for control of food intake and energy metabolism. Fructose consumption has been previously associated with the state of leptin resistance in the hypothalamus. Furthermore, there is evidence that enhanced glucocorticoids regeneration, mediated by the enzyme 11β hydroxysteroid dehydrogenase type 1 (11βHSD1), may contribute to adiposity and metabolic disease. Glucocorticoids are involved in the regulation of triglyceride homeostasis in the adipose tissue and can modulate both lipolysis and lipogenesis through increased synthesis of lipolytic enzymes, such as hormone-sensitive lipase (HSL), or through other regulators of lipid metabolism, like phosphoenolpyruvate carb
...
oxykinase (PEPCK) and lipin-1. During expansion, adipose tissue responds by increasing adipogenesis through a complex regulatory network of transcription factors including peroxisome proliferator-activated receptor γ (PPARγ) and sterol regulatory element-binding protein-1 (SREBP-1), both involved in stimulation of lipogenic gene expression. Adipose tissue dysfunction in metabolic syndrome may result from chronic inflammation characterized by accumulation of adipose tissue macrophages and higher secretion of proinflammatory cytokines...
Faculty:
University of Belgrade, Faculty of Biology
Date:
28-02-2014
Projects:
Keywords:
fruktoza / fructose / hypothalamus / visceral adipose tissue / leptin / glucocorticoids / adipogenesis / lipolysis / inflammation / hipotalamus / visceralno masno tkivo / leptin / glukokortikoidi / adipogeneza / lipoliza / inflamacija