Proteini leblebije (Cicer arietinum L.) – enzimska ekstrakcija, karakterizacija i modifikacija u nanostrukture pogodne za unapređenu primenu
Chickpea proteins (Cicer arietinum L.) - enzymatic extraction, characterization and modification into nanostructures suitable for advanced application
Author
Perović, Milica
Mentor
Antov, Mirjana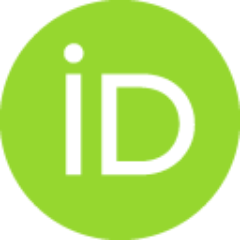 Committee members
Šćiban, Marina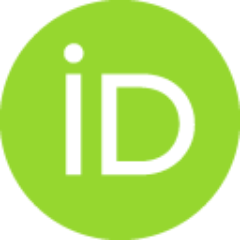 Antov, Mirjana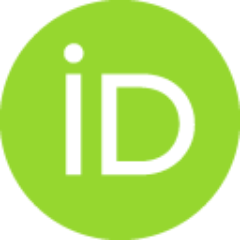 Pajin, Biljana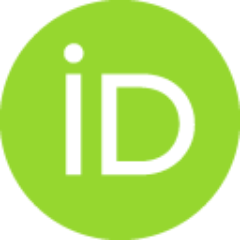 Knežević-Jugović, Zorica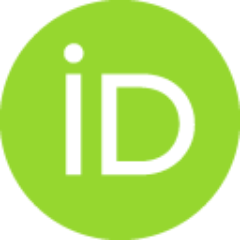 Bezbradica, Dejan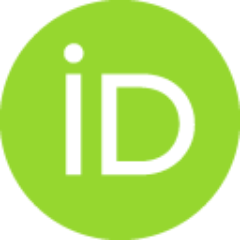 Abstract
U prvoj fazi istraživanja ove doktorske disertacije ispitan je efekt upotrebe različitih enzima za depolimerizaciju komponenata ćelijskog zida biljaka i njegovu razgradnju sa ciljem povećanja ekstrakcionog prinosa proteina iz semena leblebije (Cicer arietinum L.) dobijenog u konvencionalnom alkalnom postupku. Pored toga, sagledan je i efekt enzimskih pretretmana sirovine na funkcionalne i antioksidativne osobine dobijenih izolata koje predstavljaju glavni potencijal njihovog korišćenja. U drugoj fazi istraživanja sekvencijalnom ekstrakcijom semena leblebije izolovane su albuminska, globulinska i glutelinska frakcija, koje su takođe okarakterisane u pogledu funkcionalnih osobina i antioksidativne aktivnosti. Treća faza istraživanja bila je bazirana na ispitivanju mogućnosti pripreme proteinskih nanostruktura iz proteinskih izolata i frakcija proteina leblebije. U tom smislu su ispitani uslovi pod kojima se formiraju proteinske nanostrukture sa najboljim osobinama u pogledu karakteristik
...
a i svojstava nanonosača, kao i njihovih interakcija sa različitim bioaktivnim jedinjenjima. Rezultati su pokazali da je alkalnim postupkom ekstrahovano približno dve trećine ukupnih proteina iz semena leblebije. Primena individualne arabinofuranozidaze ili kombinacije celulaza i ksilanaze u tretmanima koje su prethodili alkalnoj ekstrakciji dovela je do gotovo potpune ekstrakcije proteina iz obezmašćenog semena leblebije, uz poboljšanje efikasnosti ovog postupka za više od 25% u poređenju sa alkalnom ekstrakcijom. Kada su analizirane funkcionalne osobine, proteinski izolati iz ekstrakcija potpomognutih kombinacijom celulaza i ksilanaze, kao i arabinofuranozidazom pokazali su veću rastvorljivost (93% i 86%, redom) u odnosu na alkalni izolat (83%). Takođe, za ove izolate su dobijene veće vrednosti kapaciteta zadržavanja vode i ulja, poboljšane emulgujuće karakteristike i svojstva penjenja. Pored poboljšanja funkcionalnih osobina, pretretman arabinofuranozidazom, i kombinacijom celulaza i ksilanaze poboljšao je in vitro antioksidativnu aktivnost alkalnog izolata za 70%, odnosno za više od 100%. Kada se porede rezultati dobijeni za frakcije proteina leblebije, frakcija globulina je imala najveću (oko 85%) a frakcija glutelina najmanju (oko 65%) rastvorljivost pod ispitivanim uslovima. Kapaciteti zadržavanja vode i ulja glutelinske frakcije bili su značajno veći od kapaciteta koje su imale druge dve frakcije. Emulgujuća aktivnost glutelina bila je značajno veća od aktivnosti albumina i globulina, dok su značajno veći rezultati za stabilnost emulzija dobijeni za globulinsku i albuminsku frakciju. Rezultati za kapacitet i stabilnost pene su pokazali da su svojstva penjenja glutelina bila većih vrednosti u poređenju sa onim albumina i globulina. Kada je reč o biološkoj aktivnosti, frakcije albumina i glutelina su pokazale sličnu in vitro antioksidativnu aktivnost, dok je frakcija globulina imala značajno nižu vrednost. Kao rezultat različitog vremena trajanja termičkog tretmana i vrednosti pH na kom su pripremane, dobijene su proteinske (nano)čestice različitih veličina, i to u rasponu od 28 nm do 290 nm za one iz proteinskih izolata, i od 23 nm do 405 nm za (nano)srturukture iz frakcija proteina leblebije. Nanočestice pripremljene iz proteinskih izolata dobijenih iz enzimski potpomognutih alkalnih ekstrakcija imale su manje prečnike i veću stabilnost tokom skladištenja, pri većoj pH, u poređenju sa nanočesticama pripremljenim iz alkalnog proteinskog izolata. Pored toga, nanočestice pripremljene od proteinskog izolata iz ekstrakcije potpomognute kombinacijom celulaza i ksilanaze pokazale su najveću in vitro antioksidativnu aktivnost, dok su one pripremljene od proteinskog izolata iz ekstrakcije potpomognute arabinofuranozidazom pokazale superiorniji kapacitet vezivanja linolne kiseline. Ako se porede rezultati dobijeni za nanočestice iz frakcija proteina, najmanje nanočestice, koje su takođe pokazale i najveću stabilnost tokom skladištenja, su dobijene iz glutelinske frakcije pri višoj pH. Nanočestice pripremljene od albuminske frakcije pokazale su veći kapacitet vezivanja linolne kiseline u odnosu na nanočestice iz druge dve frakcije, dok su one dobijene iz glutelinske i albuminske frakcije ispoljile najveću in vitro antioksidativnu aktivnost.
In the initial phase of this doctoral dissertation the possibility to increase yield of alkali extracted protein from chickpea (Cicer arietinum L.) seed by pretreatment with different enzymes, that can depolymerize components the of the cell wall and degrade it, was examined. The effect of enzymatic pretreatment of material on functional and antioxidant properties of obtained protein isolates as important determinants of their application was also analyzed. In the second phase, albumin, globulin and glutelin fractions were subsequently extracted from chickpea seed and characterized in terms of their functional and antioxidant properties. The possibility of preparing protein nanostructures from chickpea protein isolates and fractions was explored in the third phase. Various processing conditions that led to the formation of protein nanostructures with beneficial characteristics were examined in terms of nanocarriers' properties as well as their interactions with some bioactive compounds
...
. Results showed that in alkaline process approximately two-thirds of the total protein was extracted from defatted chickpea seed. The application of individual arabinofuranosidase, and combination of cellulase and xylanase prior to alkaline extraction led to almost complete protein extraction from defatted chickpea; this represented improvement in extraction efficiency for more than 25% compared to alkaline extraction. When functional properties were analyzed, protein isolates from extractions assisted with combination of cellulases and xylanase as well as with individual arabinofuranosidase had higher solubility (93% and 86%, respectively), compared to alkaline isolate (83%). Furthermore, higher values of water and oil holding capacieties, enhanced emulsifying and foaming properties were obtained for these isolates. In addition to improving functional properties, pretreatments with arabinofuranosidase, and combination of cellulase and xylanase increased antioxidant activity of alkaline isolate by 70% and more than 100%, respectively. When comparing results obtained for the protein fractions, it was evident that globulin fraction had the highest solubility at the applied conditions (about 85%), while the lowest solubility (about 65%) was obtained for glutelin fraction. Water and oil holding capacities of the glutelin fraction were significantly higher compared to the capacities of the other two. The emulsifying activity of glutelin was significantly higher than that of albumin and globulin, while significantly higher results for emulsion stability were obtained for globulin and albumin fractions. The results of foam capacity and stability showed that the foaming properties of glutelin were higher compared to the properties of albumin and globulin fractions. Regarding biological activity, albumin and glutelin fractions expressed similar in vitro antioxidant activity while globulin fraction showed significantly lower result. As a result of varying duration and pH value of applied thermal treatment, protein (nano)particles of different sizes were obtained ranging from 28 nm to 290 nm for those prepared from protein isolates, and from 23 nm to 405 nm for (nano)structures prepared from protein fractions. Nanoparticles prepared from alkaline protein isolates extracted with the assistance of enzymes showed lower particle sizes and higher storage stability at higher investigated pH compared to nanoparticles prepared from protein isolate from alkaine extraction only. Additionally, nanoparticles from protein isolate obtained from extraction assisted with combination of cellulase and xylanase showed the highest in vitro antioxidant activity while nanoparticles prepared from isolate from extraction assisted with arabinofuranosidase showed superior binding capacity of linoleic acid. As for the nanoparticles from protein fractions, the smallest nanoparticles with highest storage stability were produced from glutelin fraction, at higher investigated pH. Nanoparticles prepared from albumin fraction showed higher linoleic acid binding capacity compared to nanoparticles prepared from other two fractions, while nanoparticles obtained from the glutelin and albumin fractions had the highest in vitro antioxidant activity.
Faculty:
Универзитет у Новом Саду, Технолошки факултет
Date:
07-07-2023
Keywords:
Leblebija / Chickpea / enzimi / proteinski izolati / frakcije proteina / funkcionalne osobine / proteinske nanočestice / enzymes / protein isolates / protein fractions / functional properties / protein nanoparticles