Fiziološki i morfološki efekti ekspresije AtCKX gena u transformisanim biljkama krompira (Solanum tuberosum L.) gajenim in vitro
Physiological and morphological effects of expression of AtcKX genes in transformed potato (Solanum tuberosum l.) plants grown in vitro
Author
Raspor, Martin Z.
Mentor
Ninković, Slavica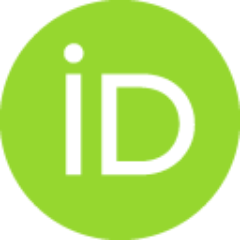 Committee members
Dragićević, Ivana
Vinterhalter, Branka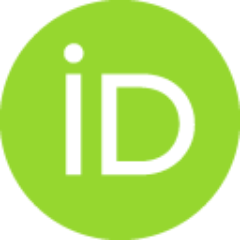 Abstract
Krompir (Solanum tuberosum L.) je po značaju četvrta poljoprivredna kultura na svetu gajena za potrebe ljudske ishrane. Ekonomski značaj krompira potiče od krtola, jestivih podzemnih modifikacija bočnih izdanaka koji omogućavaju nakupljanje rezervi skroba. Brojna istraživanja potvrdila su da biljni hormoni citokinini igraju značajnu ulogu u kontroli tuberizacije. Citokinin oksidaza/dehidrogenaza (CKX) je ključni enzim katabolizma citokinina kod biljaka, a transgene biljke koje eksprimiraju gene za ovaj enzim predstavljaju dragocen model sistem za izučavanje citokininske homeostaze. Krompir (sorta "Désirée") transformisan je genima AtCKX1 i AtCKX2 poreklom iz Arabidopsis thaliana u cilju utvrđivanja efekata promenjene citokininske homeostaze na morfološke i fiziološke parametre transformisanih biljaka krompira gajenih in vitro, a naročito na proces tuberizacije. Dobijene su dve AtCKX1 i tri AtCKX2 linije sa visokim nivoom ekspresije transgena, odnosno aktivosti CKX u proteinskim ekstrak
...
tima izdanaka i korenova. Ekspresija gena AtCKX1 i AtCKX2 dovela je do značajnih promena u hormonskoj homeostazi transformisanih biljaka krompira gajenih in vitro, ali ne i do snižavanja nivoa ukupnih endogenih citokinina. Umesto toga, kod većine transformisanih linija dolazi do značajnog sniženja nivoa bioaktivnih citokinina – slobodnih baza i ribozida, kao i citokininskih nukleotida. Pored toga, značajno je promenjen i nivo endogene indol-sirćetne kiseline (IAA). Izmenjena hormonska homeostaza odražava se na morfologiju biljaka, kao i na procese vezane za tuberizaciju, pa kod pojedinih transformisanih linija dolazi do izmena u regulaciji tuberizacije in vitro, kako u uslovima dugog dana, tako i u kontinuiranom mraku...
Potato (Solanum tuberosum L.) is the world's fourth most important food crop. Its economical importance arises from its potential to develop tubers, edible storage organs derived from modified underground lateral shoots, which accumulate starch. Extensive research has provided evidence that plant hormones cytokinins have an important role in control of tuberization. Cytokinin oxidase/dehydrogenase (CKX) is the key enzyme of cytokinin catabolism in plants, thus transgenic plants expressing CKX genes have provided a valuable model system for the research of cytokinin homeostasis. Potato (cv. "Désirée") plants have been transformed with AtCKX1 and AtCKX2 genes from Arabidopsis thaliana, in order to determine the effects of altered cytokinin homeostasis on the morphological and physiological features of the transformed potato plants grown in vitro, with particular emphasis on the tuberization process. A high level of transgene expression and/or CKX activity in shoots and roots have been co
...
nfirmed in two AtCKX1 and three AtCKX2 lines. The expression of AtCKX genes has reflected on significant changes in the hormonal homeostasis of the transformed potato plants grown in vitro, but did not lead to the decrease of total endogenous cytokinin levels. However in the majority of the AtCKX lines, the levels of bioactive cytokinins (nucleobases and ribosides), as well as cytokinin nucleotides, were significantly decreased. In addition, the level of endogenous indole-3-acetic acid (IAA) was also significantly changed. The altered hormonal homeostasis reflected on the morphological level, including the tuberization process. Tuberization was altered in AtCKX potato lines both in long-day conditions, and in continuous darkness...
Faculty:
University of Belgrade, Faculty of Biology
Date:
04-07-2013
Projects:
Keywords:
bioaktivni citokinini / bioactive cytokinins / citokinin oksidaza/dehidrogenaza (CKX) / genetička transformacija / genetičko inženjerstvo / in vitro / krompir (Solanum tuberosum L. cv. Désirée) / transgen / tuberizacija. / cytokinin oxidase/dehydrogenase (CKX) / genetic transformation / genetic engineering / in vitro / potato (Solanum tuberosum L. cv. Désirée) / transgene / tuberization