Zaštitni efekat probiotika na modelu toksičnosti kadmiuma kod pacova
Protective effects of probiotics in the model of cadmium toxicity in rats
Author
Jama, Adel Masoud
Mentor
Đurašević, Siniša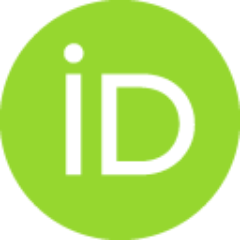 Committee members
Pavlović, Slađan Z.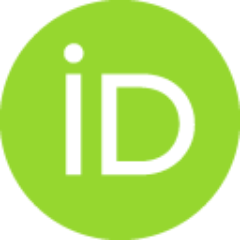 Jasnić, Nebojša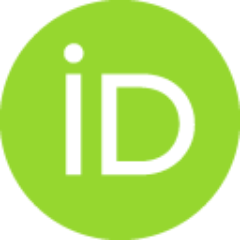 Abstract
Kadmijum je široko prisutni toksikant životne sredine, koji izaziva različite poremećaje u biološkim sistemima, uklјučujući tu i bubrežnu disfunkciju i degeneraciju tkiva jetre. Sa druge strane, pretpostavlјa se da su pozitivne osobine probiotskih bakterija u vezi sa njihovom sposobnošću da vezuju različite ligande, što dovodi do pobolјšanja crevne mikrobijalne ravnoteže i drugih koristi za domaćina. Imajući u vidu pomenuta, ova studija je sprovedena da istraži zaštitni efekat probiotika protiv kadmijum-indukovanog toksičnosti kod pacova. Muški pacovi Rattus norvegicus Wistar soja, težine 130±10 g, gajeni su u standardnim laboratorijskim uslovima (22±2°C, režim 12h svetlo/12h mrak) u metaboličkim kavezima (3 pacova/kavezu). Životinje su podeljene u četiri grupe: 1) kontrolne jedinke; 2) životinje tretirane probioticima; 3) životinje koje su primale kadmijum u formi CdCl2; i 4) životinje tretirane probioticima i kadmijumom. U krvi je određivana koncentracija kadmijuma, aktivnost alanin
...
aminotransferaze (ALT) i aspartat aminotransferaze (AST), kao i nivoi adrenalina i noradrenalina. U homogenatima tkiva jetre i bubrega određivane su koncentracije kadmijuma, cinka i bakra, kao i aktivnosti ukupne superoksid dismutaze (SOD) i katalaze (CAT). Takođe, ispitivan je i histomorfološki profil tkiva jetre i bubrega u svim grupama životinja. U fecesu eksperimentalnih životinja određivana je koncentracija kadmijuma i mikrobijalni profil odabranih vrsta bakterija crevne mikroflore. Na kraju, Comet testom je testirana genotoksičnost kadmijuma in vitro and in vivo. Na osnovu naših rezultata mogu se izvesti sledeći zaključci:Davanje kadmijuma eksperimentalnim životinjama u formi kadmijum hlorida i koncentraciji 70ppm u pijaćoj vodi izaziva značajno smanjenje u porastu telesne mase tokom 5 nedelja eksperimenta...
Cadmium is a ubiquitous environmental toxicant that causes a variety of disturbances in biological systems, including renal dysfunction and liver tissue degeneration. On the other hand, it is supposed that beneficial properties of probiotic bacteria are related to their capacity to adhere or bind different targets, thus leading to improved intestinal microbial balance and other benefits to host. Bearing aforementioned in mind, the present study was undertaken to investigate the protective effect of probiotic supplementation against cadmium-induced toxicity in rat. Male Wistar rats Rattus norvegicus, weighing 130±10 g, were acclimated to 22±2°C in metabolic cages (3 rats/cage) and maintained under a 12h light/12h dark cycle. Animals were divided into four groups: 1) controls; 2) probiotics treated; 3) CdCl2 treated; and 4) probiotics + CdCl2 treated. The cadmium concentrations were obtained in the blood, liver, kidney, and feces, as well as the blood alanine aminotransferase (ALT), aspa
...
rtate aminotransferase (AST), adrenaline and noradrenaline activities. Furthermore, histomorphological changes of liver and kidney were determined, as well as the level of total supeoxide dismutase (SOD) and catalase (CAT) activities, and zinc and cooper concentration. Finally, cadmium genotoxicity were determined both in vitro and in vivo by Comet test, as well as the alterations in the fecal microflora content. Based on our results we can conclude that:1. Exposure of rats to cadmium chloride (70ppm) alone resulted in significant decrease in body weight gain compared with the control group...
Faculty:
Универзитет у Београду, Биолошки факултет
Date:
20-11-2013
Keywords:
pacov / probiotics / probiotici / kadmijum / laktobacili / bifidobakterije / alanin aminotransferaza / aspartat aminotransferaza / superoksid dismutaza / katalaza / adrenalin / noradrenalin / cadmium / Lactobacillus / Bifidobacterium / alanine aminotransferase / aspartate aminotransferase / superokside dismutase / catalase / adrenaline / noradrenaline